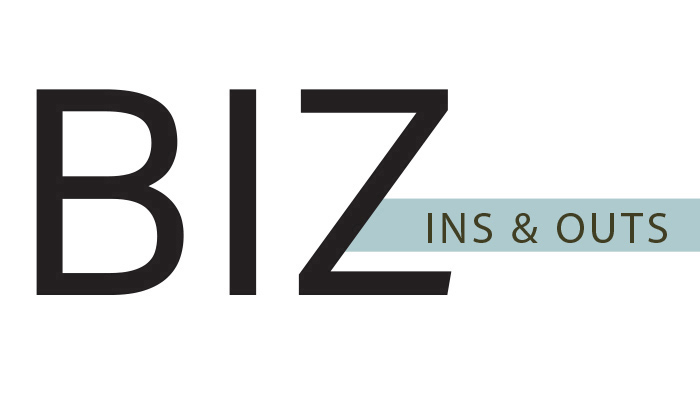 Three-advisor Portland team joins Stifel
On April 23, Stifel Financial Corp. announced that the team of Ken Miller; Tony Urdes, CIMA; and Bianca Urdes has joined the firm's broker-dealer subsidiary, Stifel, Nicolaus & Company, Inc., in Portland.
The team has more than 65 years of investment industry experience and comes to Stifel from UBS Financial Services, where they were responsible for more than $300 million in client assets.
"Our decision to join Stifel was based on our goal to provide clients with investment advice and services tailored to each individual client," says Tony Urdes. "Stifel really respects the relationships we have with our clients, and we appreciate the 'client-first' boutique feel here."
Stifel Financial Corp. is a financial services holding company headquartered in St. Louis, MO, that conducts its banking, securities and financial services business through several wholly owned subsidiaries.
Stifel's Portland office is located at 121 SW Morrison.
503-499-6260 | 866-431-2335 | urdesmiller.com
PDX Hillel hires executive director
Hillel of Greater Portland has hired Hannah Sherman as its new executive director. Hannah will assume her new post in mid-July, replacing Rhonda Abrams, who is relocating to Chicago, where her husband will enter law school. Hannah is currently the director of student life at Santa Barbara Hillel and recently completed Hillel's Accelerated Executive Leadership Training Program.
"Her experience, passion and commitment to supporting students' Jewish journeys is just what this organization needs to maintain our high standard of excellence, innovation and growth," said PDX Hillel Board Chair Debbie Plawner in introducing Hannah.
Hannah grew up in the suburbs of Los Angeles before spending four years as a Banana Slug at UC Santa Cruz (yes, the Banana Slug is a real mascot). She relocated to Boston to pursue graduate studies at Brandeis University's Hornstein Program, receiving a dual master's degree in Jewish professional leadership and Near Eastern and Judaic studies.
For the past four years, Hannah has worked at the Santa Barbara Hillel, supervising programming, leadership development and engagement initiatives. She loves creating meaningful relationships with students and helping others forge their own relationship to both the Hillel community and Jewish life.
pdxhillel.org 
Oregon Hillel tapped for Design Thinking Lab
The Oregon Hillel Foundation has been selected for the second cohort of Tulane University Hillel's Design Thinking Lab. This two-year program will provide the skills and framework for Oregon Hillel to rethink how Jewish campus life looks on its campuses and to determine if Hillel can become more relevant. Oregon Hillel and seven other North American campuses in the cohort will consider a "user-centric" mindset with all of their other institutional priorities, structures and communication supporting that mindset. The program is intended to increase the overall participation of Jewish students in Hillel and the Jewish community.
Oregon Hillel Assistant Director Brittany Lenhart will oversee the implementation of the design-thinking approach and program. The Design Thinking Lab will help Hillel's staff listen to students to learn about their diverse interests, passion and identities. The goal is for students to plan and drive all of Hillel's programs – with staff providing support, mentorship, investment of resources and coaching.
The design thinking approach will help Oregon Hillel become the Jewish community and Hillel that the students it serves envision and imagine. It will empower Jewish students at the University of Oregon and Oregon State to reimagine, rebuild and truly own their Jewish community and experience.
oregon.hillel.org | oregonstate.hillel.org | brittany@oregonhillel.org
Melissa Bloom purchases Yo Zone
Melissa Bloom, owner of Event in Bloom, has purchased Yo Zone, a frozen yogurt café located at 18033 NW Evergreen Pkwy. in Beaverton.
In 2011 at a National American Association of Synagogue Executives, Melissa overheard Fred Rothstein of Congregation Neveh Shalom telling friends his wife was opening a frozen yogurt store. On March 1, 2018, Melissa purchased Yo Zone from Fred and Nora Rothstein. She looks forward to building on the foundation and success the Rothsteins have started.
Melissa still does fundraising consulting for a few organizations in town. With a built-in party room at Yo Zone, her Event in Bloom is still going strong, as well.
Melissa is considering some bakery additions to the frozen yogurt café.
503-617-6811 | YoZoneOregon.com
OJMCHE curator named to state commission
Governor Kate Brown has appointed Anne LeVant Prahl, curator of collections for the Oregon Jewish Museum and Center for Holocaust Education, to the Oregon Heritage Commission.
The commission is the primary agency for coordination of heritage activities in the state. It works to increase efficiency and reduce duplication among interest groups and state agencies, encourages cultural heritage tourism and coordinates statewide anniversary celebrations. Anne is one of nine commissioners, each serving a four-year term.
Anne holds a master's degree in folklore and museum studies from the University of Texas at Austin. During her 25 years at OJMCHE, Anne has developed the holdings of the OJMCHE into the state's most comprehensive repository for the Jewish community of Oregon. She has focused her career on integrating the archival records and the artifact records of the collections at the museum to capture more fully the material culture of the Jewish community in Oregon. Her projects include the development of a classification system for Judaica to facilitate retrieval of objects and information, ensuring everything is documented and accessible for research, and researching the collections to make sure that everything is well represented in exhibits.
oregon.gov/OPRD/HCD/OHC | ojmche.org
Renewable Northwest's Rachel Shimshak retiring
After 24 years of leading the Pacific Northwest's preeminent clean energy advocacy organization, Rachel Shimshak will retire as executive director of Renewable Northwest in June. Rachel was featured in the July 2013 issue of Oregon Jewish Life (orjewishlife.com/rachel-and-renewables).
"This has been my dream job, helping lead an evolution and revolution for our quality of life and for our planet," says Rachel.
During her tenure she moved Renewable Northwest from pioneer to power player, supporting the implementation of more than 8,000 MW of wind, geothermal and solar resources in the Northwest. Her work helped propel the region to a national clean energy leader – attracting large numbers of renewable energy jobs and manufacturing clusters.
"Rachel's commitment to building a broad community of support for clean energy will positively impact the quality of life in our communities for generations to come," says Renewable NW Board Chair Nancy Hirsh.
Rachel is a former co-president of Havurah Shalom; parent of a former student of Portland Jewish Academy, where she also served on the board; and a supporter of multiple Jewish causes.
A retirement party is planned for 5:30 pm, June 7 at the Elysian Ballroom, 918 SW Yamhill, 5th Floor, Portland. Tickets are $125 (proceeds benefit Renewable Northwest) and are available at renewablenorthwest.brownpapertickets.com.
"I am working through the end of June and will take a break to enjoy my family, garden, dancing, piano and painting," says Rachel. "After that, I'll see what feeds my soul."