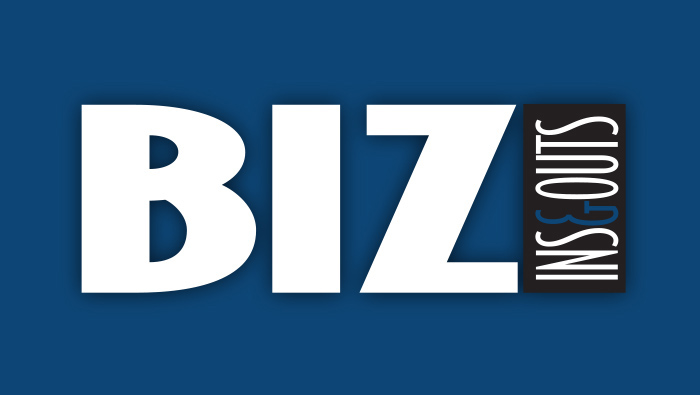 Rhonda Kruschen named director of PDX Hillel
On Aug. 1 Rhonda Kruschen became the new director of Greater Portland Hillel, serving Portland State University, Lewis & Clark College and Reed College. In this role, she will be partnering with the board of directors, students on Portland college campuses and the larger Jewish community to fulfill Hillel's mission of enriching the lives of Jewish students – at both undergraduate and graduate levels. She brings her contagious, warm energy and sense of humor in her toolkit.
Hailing from Los Angeles and a graduate of Pitzer College, Rhonda is passionate about building Jewish community. She has nurtured a strong connection to Israel through NFTY programs in her youth and a study abroad program at the University of Haifa. She spent the last few years fundraising for a major Jewish assisted-living community, and managing and leading hundreds of young professionals in event execution and community involvement. Most recently, Rhonda consulted with executive female leaders at the Fortune 500 level on their own professional growth. She is participating in the pilot cohort of PDX Pathways, a professional development and mentoring program through the Jewish Federation of Greater Portland.
Greater Portland Hillel President Josh Frankel says, "We are thrilled to introduce Rhonda to our community and hope you can meet her in person on Sept. 7, when we, along with UO Hillel, host the president and CEO of Hillel International, Eric Fingerhut, at the Multnomah Athletic Club for a discussion about the current state of college campuses across the country and how we can together sustain a warm and safe environment for Jewish students."
818-292-5004 | Rhonda@pdxhillel.org | pdxhillel.org
Lee Weinstein NEW president of PR Boutiques International
Lee Weinstein of Weinstein PR in Portland has been elected president of PR Boutiques International, a global network of 38 boutique PR firms in 12 countries, for 2016-17.
"PR Boutiques International provides great learning (experiences) for owner-operated boutique PR firms," says Weinstein, a 15-year Nike veteran and eight-year boutique PR agency owner. "We are a growing, exciting organization, having added three new members – from Southern California and Tokyo – in just the first half of 2016. This past year, we've also added a monthly members 'jam' session to share best practices and ideas, and for members to ask questions to improve their businesses."
Weinstein is a highly experienced public relations and public affairs professional, having directed communications at NIKE, Inc., worked for a United States congressman and Oregon governor, founded an Oregon-based boutique PR agency, and served on numerous nonprofit and governmental boards of directors. He is a member of the Oregon Jewish Museum and Center for Holocaust Education, where he learned members of the Weinstein family were involved in establishing two Portland congregations.
PRBI held its ninth annual meeting of members in San Francisco in May, focusing on "Delivering Value in 2016 and Beyond." PRBI is an international network of boutique public relations firms, with members headquartered in North and South America, Europe, the Middle East, Africa and Asia. The principals of member firms are experienced practitioners who have held senior positions in large PR agencies and/or corporations and now put service first and work directly with clients. PRBI's 10th annual meeting will be held in June 2017 in Berlin, Germany.
503-708-0402 | lee@weinsteinpr.com
New fiscal year's OJCF BOARD CHANGES FOR FISCAL YEAR
The Oregon Jewish Community Foundation is pleased to announce several changes to its board of trustees with the start of the new fiscal year. As of July 1, 2016, Steve Laveson has assumed the role as president-elect. Laveson is a longtime OJCF board trustee who has served as vice president and chair of the OJCF Investment Committee. He is a portfolio manager/analyst with Becker Capital Management.
Richard Glassman has taken on the role of treasurer from Roy Abramowitz, who remains on the board as a trustee at large. Glassman is a relationship manager at The Commerce Bank of Oregon.
Andrew Rosengarten, executive vice president at Jones Lang LaSalle, has become a trustee at large. Previously, Rosengarten served as Cedar Sinai Park's representative on the foundation's board, a seat now filled by CSP board President Liz Rabiner Lippoff. Lippoff frequently writes articles for Oregon Jewish Life.
Jim Meyer, past president and longtime trustee, has finished his term of service on the board.
503-245-9328 | ojcf.org
MJCC names Saul Korin Development Manager
Saul Korin, MBA, is the new development manager for the Mittleman Jewish Community Center and Portland Jewish Academy.
Prior to relocating to Portland, Saul served as the manager of The Guardians of the Los Angeles Jewish Home, a support group that raises $750,000 annually for the residents of the Jewish Home. A graduate of the nonprofit management MBA program at The American Jewish University, Saul worked for 15 years in the Los Angeles Jewish community with many organizations such as the Jewish Free Loan Association, Jewish Communal Professionals of Southern California, Los Angeles Hillel Council and the American Jewish University. Saul is also the founding DJ of IKAR Spiritual Community in Los Angeles.
He is a father of three daughters and is married to Dr. Tatum Langford Korin, assistant dean for educational research and innovation at Oregon Health Sciences University. Born and raised outside Philadelphia, he is now rooting for the Trailblazers but maintaining affiliations with the Eagles, Flyers and Phillies.
oregonjcc.org | pjaproud.org | 503-452-3427
Congregation Beth Israel welcomes staff
Leslie Zimmer has joined CBI as its new clergy assistant. Originally from the Midwest (Ohio and Chicago), she spent 13 years in Los Angeles before moving to Portland last September.  Leslie worked at Anshe Emet Synagogue in Chicago, as well as Temple Judea and Kehillat Israel in Los Angeles.
In her spare time, Leslie has run large singles groups in Chicago and Los Angeles, as well as having run fan conventions for thousands of people from all over the world. She has also run Dayton BBYO alumni reunions and has volunteered for many charitable organizations. especially those that help children.
Leslie is excited to work for CBI's dynamic clergy and looks forward to meeting her new congregation and helping out when needed.
Sarah Reiter is thrilled to be joining the CBI team as the new education administrator. Some of you may already know Sara from her time as a third-grade religious school teacher at CBI last year. Sarah is a University of Oregon alum who recently returned to Oregon after two years of living in Washington, D.C. Having worked as a religious school teacher and at Jewish summer camps for the past eight years, she is honored to be able to continue her personal and professional Jewish journey in the Congregation Beth Israel community.
503-222-1069 | bethisrael-pdx.org
National Pawnbrokers Association honors Earl Oller, z"l
The National Pawnbrokers Association awarded its highest honor, the Charles R. Jones Lifetime Achievement Award, to Earl Oller, z"l. Earl, who passed away on March 9, 2016, was one of the key contributors to the growth of Oregon's pawn industry and remained a strong advocate for pawnbrokers in his state and the nation for over 40 years. His son, Josh Oller of Silver Lining Jewelry & Loan, accepted the award on his father's behalf at the NPA Annual Awards Luncheon at The Mirage Events Center in Las Vegas, NV.
"As a family, we are of course very proud," says Dale Oller, Earl's wife.
The Lifetime Achievement Award recognizes individuals who, through their outstanding leadership and efforts, have gone above and beyond to make a significant and lasting impact on the pawn industry over the course of their careers.
Earl founded the Oregon Pawnbrokers Association in 1986 and served a near continuous term as president until 2014. He was a fierce advocate for pawnbrokers in Oregon, where he was a member of multiple task forces, partnering with the Oregon Department of Public Safety and the Portland Police Bureau.
He served the National Pawnbrokers Association for nearly a decade and helped mentor the next generation of leaders in the industry.
In the 1980s, Earl spearheaded a 15-year, statewide effort to eliminate unlicensed pawn stores in Oregon, helping to convert them to licensed and regulated businesses. He was a regular attendee of legislative sessions in Washington, D.C., and helped educate state legislators, law enforcement and local officials.
Abbie Weisenbloom to add streaming concerts
Since 2009, flautist Abbie Weisenbloom has curated one of the more eclectic concert series in town. The performances, which take place in her home, feature music all over the world. "You can think of it as traveling while never leaving your living room," she explains. Over the years, she has hosted more than 300 shows. Weisenbloom, whose husband, Harold, is Jewish, has a particular fondness for klezmer music. She is drawn to what she terms "the rich, inspiring cultural heritage of the Jewish people."
In addition to klezmer, Weisenbloom is a fan of Brazilian, Quebecois, swing and soul genres. Some of the renowned artists she has hosted include klezmer clarinetist Andy Statman and Brazilian-influenced jazz saxophonist/clarinetist Anat Cohen.
Currently, Weisenbloom is running a Kickstarter campaign to raise money for online streaming so that the world beyond her room's 40 seats may enjoy her series. The campaign continues through Sept. 19; a link is available on her website.
503-233-4945 | abbiew@froggie.com | froggie.com
Michael Allen Harrison BUYS Pioneer Chapel
Portland pianist and composer Michael Allen Harrison is the new owner of the Pioneer Chapel in Canby. It will serve as a venue for concerts, weddings, receptions and other special events. He moved his new Bosendorfer Concert Grand to the chapel and plans to record and perform there year round."The concert hall acoustics are incredible and provide the perfect venue for live performances and world class recordings," says Michael. The historic chapel, built in 1884, is 30 minutes south of Portland at 508 NW Third Ave. in Canby.
Michael is well known for his annual "Ten Grands" concert, a fundraiser for his Snowman Foundation to promote music education. He also collaborated with Rabbi Alan Berg on two musical theater creations, "Crossing Over: A Musical Passover Story" and "Soul Harmony."
Upcoming concerts include: Michael Allen Harrison Piano Solo on Sept. 24, and Oct. 1, 14 and 29; and Michael Allen Harrison & Aaron Meyer Concert Series Sept. 16, Oct. 23 and Nov. 12.
503-412-9339 | mah@teleport.com | pioneerchapel.net
MJCC AND PJA ANNOUNCE NEW OFFICERS, BOARD
Jonathan Glass and Andrea Sanchez are new co-presidents of the Mittleman Jewish Community Center and Portland Jewish Academy boards. Previously board Treasurer, Glass is vice president and CFO of Council Tree Investors, a private equity firm. Sanchez works at Human Solutions, where she is responsible for management and oversight of its housing department.
Gayle Romain continues as board secretary.
Five new members have joined the two boards: Steve Klein is an attorney with the law firm of Stoel Rives; Erik Richmond is an oral and maxillofacial surgeon; Stan Rosenfeld has served on numerous boards including Cedar Sinai Park, Oregon Jewish Community Foundation and Congregation Shaarie Torah; Carrie Wynkoop is the founder and owner of Cellar 503, an online Oregon wine club, and Mandate Media, a digital strategy and political consulting firm; and Jonathan Singer is a real estate attorney at Miller Nash Graham & Dunn, where he represents businesses, property owners, and lenders on a range of transactions.
oregonjcc.org • pjaproud.org