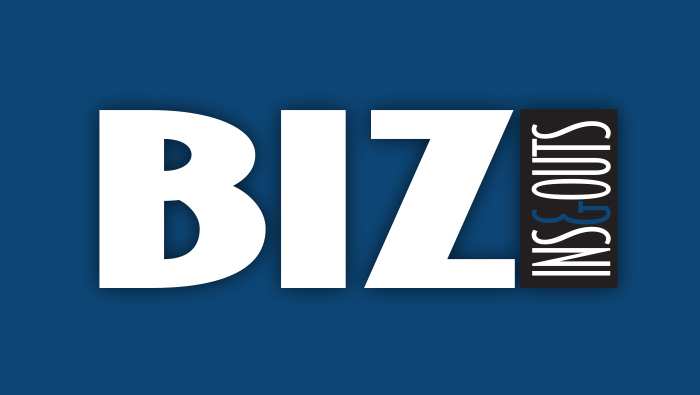 BB Camp adds office staff
B'nai B'rith Camp has expanded its Beaverton office with the addition of new professional staff. Max Barenberg took over as the rentals and retreats manager in January. Jessica Benjamin, development and alumni associate, and Noa Rubin, marketing and communications associate, joined BB camp in February.
Max was the catering and events manager at Koi Fusion and the marketing director at Portlandbasketball.com; he owns a mobile DJ company called Blackboard Music. He looks forward to bringing as many retreats to BB Camp as possible and filling up all the newly constructed buildings with guests.
Jessica came to BB Camp after working for the Portland Spirit and has vast experience as an event planner.
Noa worked for more than three years at Congregation Neveh Shalom as communications coordinator and has been involved in Jewish education since her arrival in Portland eight years ago.
B'nai B'rith Camp has planned many exciting community year-round events including alumni happenings and fundraisers, raising funds for campers in the overnight camp program (which is open to all) and a day camp program for underserved youth in Lincoln County. The overnight and day camp programs meet at BB Camp's facility on Devil's Lake on the Oregon Coast.
503-452-3443| bbcamp.org
Camp, PJ Library join forces
B'nai B'rith Camp and PJ Library have joined forces to continue bringing Jewish literature to all of Oregon. PJ Library is a book-based program available to North American Jewish children ages 6 months through 8 years. Every month, eligible families receive a specific, age-appropriate book in the mail. PJ Our Way allows kids ages 9-11 to select a free book each month.
With the goal of building relationships, outreach, programming and engagement, BB Camp is the PJ Library/PJ Our Way Implementing Partner, offering administrative and programmatic support, to the Salem, Corvallis, Bend and Central Oregon, and Southern Oregon Jewish communities.
Additionally, BB Camp helps with events and is a PJ Library/PJ Our Way partner in Portland and Eugene. BB Camp also administers PJ Our Way programs that provide kids ages 9-11 with books and activities, including in-person and virtual book clubs.
503-452-3443 | bcharlton@bbcamp.org | bbcamp.org
Albert Menashe named to Children's Cancer Association Board
Albert A. Menashe, co-founder and shareholder of Gevurtz Menashe, has been named to the Children's Cancer Association board of directors. The Children's Cancer Association provides support for 20,000 seriously ill children, teens and their family members each year through music, friendship, play and resources to create transformative moments of joy.
Since 1995, CCA has raised $33.9 million and invested $30.7 million directly into our community by blending mission impact with business leadership and an organizational focus on creativity and innovation.
Menashe dedicates his law practice exclusively to family law including divorce, relationship agreements, same-sex marriage issues, and custody and parenting issues.
115 NW First Ave., Suite 400, Portland | 503-227-1515 | gevurtzmenashe.com
Jewish National Fund names Roland Roth Pacific Northwest director
Roland Roth joined Jewish National Fund in July 2015 as Pacific Northwest director. He works with the Washington, Oregon, Alaska and Hawaii communities, connecting with individuals, organizations and community leaders who share JNF's passion and vision.
Roth holds a bachelor's degree in education from San Jose State University and a master's in Jewish education from Gratz College in Philadelphia. He was a public school teacher and Jewish educator for more than 15 years. His familial connections to JNF trace back four generations, as his great-grandmother bought trees for Israel in the late 1930s in honor of her daughter.
Today JNF still plants trees, and does much more for the land and people of Israel. Its groundbreaking work encompasses building new communities in the Negev and Galilee, expanding the scope of river rehabilitation and water research, exploring energy production, creating opportunities for people with special needs, heritage preservation, bringing thousands of people to Israel every year on missions and trips, and growing future leadership among our youth community through Zionist education and advocacy programs.
rroth@jnf.org | 206-760-1188, ext. 940