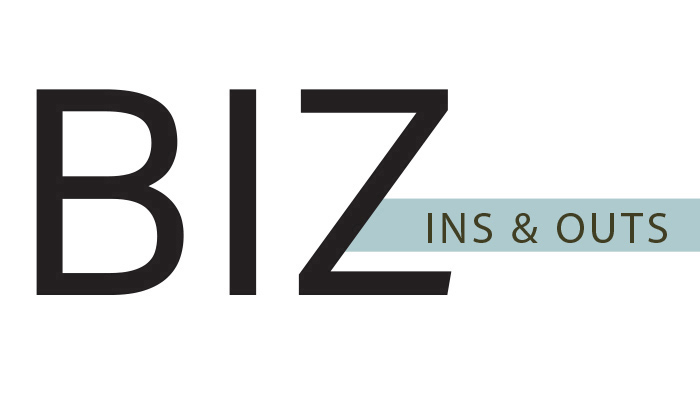 Best nonprofit to work for: BB Camp
B'nai B'rith Camp was awarded the Best Nonprofit (medium-sized organization) to work for in Oregon. The award was presented by Oregon Business as part of its 100 Best Nonprofits to work for in Oregon.
BB Camp employees and volunteers participated in a survey project this past spring through Oregon Business.
BB Camp Operations Director Allison Kaufman and Executive Director Michelle Koplan were called to the stage to receive the award in a packed ballroom at the Sentinel Hotel on Sept. 28.
"On behalf of our agency, I was incredibly honored to have received such a distinguished award," says Michelle. "It was so awesome to be honored by our employees and volunteers for our welcoming and inclusive workplace. It was equally as rewarding to hear the quotes that our employees and volunteers wrote about us. Words of pride in the work we do, and our ability to deeply care for our 20 year-round employees and nearly 100 summer, seasonal and part-time employees, permeated each of their comments. "
BBQ kosher food cart debuts in SW Portland
Holy Smokes Righteous Eats LLC is the first kosher-certified eatery serving barbecue meat – with a Pacific Northwest twist – in Portland. Owner, adventurous cook (since age 11) and entrepreneur Steven Goldsmith has a mission for his Southwest Portland-based Holy Smokes food cart: "To offer righteous barbecue and smokehouse meals accessible to all."
To all eaters, that is. Goldsmith knows vegetarians and vegans like barbecue, too.
Goldsmith, his wife and two sons are recent transplants to Portland from the East Coast, where prepared kosher food options abound. Not so in his adopted city.
He has his local twists nailed: "We have kosher brisket rubbed with coffee and served with Walla Walla sweet onion jam."
Mashgiach Tuvia Berzow supervises and ensures all of Holy Smokes' equipment and food meet strict kosher requirements.
"The Jewish and Muslim communities, particularly in Portland, have seen a lot of population growth in the last several years. Holy Smokes fills a great need for affordable, ready-to-eat, delicious food," says Berzow, executive director of Oregon Kosher.
Daily offerings include orange-chipotle barbecue chicken, merguez sausage (a beef/lamb mix), chicken, beef and jackfruit mole street tacos. In the smoked department, Goldsmith has turkey, pastrami, roast beef and corned beef.
3975 SW Beaverton-Hillsdale Hwy. | 503-706-1006 | HolySmokes.House
OJCF's Leikam appointed to Portland's Human Rights Commission
Sonia Marie Leikam has been appointed to serve as a Human Rights Commissioner for the City of Portland. Leikam is the collaborative giving program coordinator of Oregon Jewish Community Foundation. She will serve a three-year term on the volunteer commission. The commission works independently under the umbrella of the city's Office of Equity and Human Rights.
Leikam was selected after completing the application process, an interview and going before city council. The commission works to eliminate discrimination and bigotry, to strengthen intergroup relationships, and to foster greater understanding, inclusion and justice for those who live, work, study, worship, travel and play in Portland. It is guided by the principles embodied in the United Nations Universal Declaration of Human Rights.
"It is an honor to be a part of the commission, working to build a stronger community here in Portland," says Leikam. "I feel that my experience serving on the commission will help strengthen the work I will be doing with teens this year in the Oregon Jewish Community Youth Foundation's new advocacy program."
OJCF adopts equity statement
In September, the Oregon Jewish Community Foundation's Board of Trustees voted to adopt an equity statement that declares the foundation's commitment to inclusion and its desire to create a community where all people are valued and respected. OJCF Board Chair Steve Laveson says the statement "reflects OJCF's long-standing principles of equity and justice that are rooted in Jewish tradition."
The impetus to adopt the equity statement arose from the Jewish community's recent effort to promote and support inclusion of LGBTQ individuals in Portland and Southwest Washington. OJCF is now part of Keshet's Equality Guide, an online resource for individuals searching for inclusive Jewish organizations across the United States.
OJCF's equity statement can be viewed on the OJCF website.
New kosher wine certified by Oregon Kosher
A kosher 2016 Willamette Valley pinot noir is available now from Domaine Roy. The wine is certified by Oregon Kosher.
The wine is made from hand-selected Willamette Valley pinot noir grapes that are wild-fermented from native yeast and barrel-aged for about a year. Called "Shai," it retails for about $70 per bottle.
The wine will not be produced in 2017, but a 2018 vintage is planned.
8351 NE Worden Hill Road, Dundee | 503-687-2600 | domaineroy.com