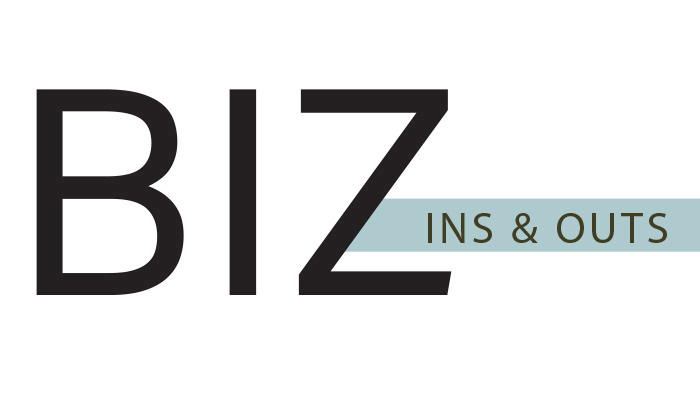 JFCS Gets Grant for Groundbreaking Holocaust Survivor Care
Portland's Jewish Holocaust survivors will soon receive innovative services designed to reduce trauma and isolation thanks to a grant to Jewish Family & Child Service by the Jewish Federations of North America. Combined with matching funds from the Jewish Federation of Greater Portland, the award will provide nearly $40,000 in new programs for local survivors.
JFCS is one of 11 organizations to receive new second-round funding through JFNA's Center for Advancing Holocaust Survivor Care. JFNA established the center in late 2015 following an award from the U.S. Department of Health and Human Services that allows up to $12 million over five years to support state-of-the-art, trauma-informed services for Holocaust survivors in the United States.
These grants mark the first time the federal government has provided direct funds for Holocaust survivor services. Of the more than 100,000 survivors who live in the United States, nearly one-quarter are ages 85 or older, and one in four lives in poverty. Many live alone and are at risk for social isolation, depression, post-traumatic stress disorder and other debilitating conditions that stem from atrocities in their youth.
JFCS will use the grant to add holistic group counseling and wellness services for local survivors. Most of the 115 Holocaust survivors that JFCS works with are Russian-speaking refugees from the former Soviet Union, who immigrated during the 1980s and 1990s as part of a JFCS resettlement program.
Person-centered, trauma-informed care promotes the dignity, resilience and empowerment of trauma victims by incorporating knowledge about the role of trauma into programs, policies and procedures.
"Triggers are everywhere, especially as survivors experience the losses associated with aging," says JFCS Executive Director Carrie Hoops. "These new services will help foster a sense of healing."
JFGP President and CEO Marc N. Blattner adds, "Our Holocaust survivors deserve the highest quality of services available, and the federation is proud of JFCS for stepping forward and seeking this grant to provide additional support for our survivor community. It is our honor to partner on these efforts."
503-226-7079 ext. 124 | jfcs-portland.org
Teen Funders Picks Jake Birkel for Youth Council
The Oregon Jewish Community Youth Foundation's Jake Birkel has been selected to serve on the Jewish Teen Funders Network Youth Ambassador Council.
Jake is one of 10 expert teen philanthropists selected for this new platform. The Youth Ambassador Council will enable members to connect with other teens from across JTFN's national network and to share insights and experiences with the JTFN team.
Jake is currently participating in his third year of OJCYF and is part of the Bonim group. He is a junior at Sunset High School and is very invested in the school's arts and social programs. He believes in helping people and making any and every community a stronger, better place for all.
New Production Company: Harrison-Berg Presents
In February Michael Allen Harrison and Rabbi Alan Berg formed the production company Harrison-Berg Presents. The two have collaborated on three successful musicals in five years: "Crossing Over," "It's A Wonderful Life" and "Soul Harmony." Their shows have won more than a dozen major Portland awards. Later this year, the two plan to open their first original drama, "Charity Garfine."
"Crossing Over" returns in a dynamic production at Congregation Beth Israel on March 30, sponsored by the Sisterhood (see page 44). A two-CD set featuring an original cast recording of the songs and the entire seder service from "Crossing Over" is available at the production company website or through Amazon.
"It's a Wonderful Life," an award-winning score, is now being produced by Harrison-Berg Presents as a new show album. "It's A Wonderful Life" will be available for community and high school theater in 2018.
"Soul Harmony – The Story of Deborah Chessler, Sonny Til and the Orioles" is in preproduction for reopening locally and on the East Coast in 2018.
Karla Green and Richard Garfinkle have joined the new company's team of producers.
mah@teleport.com | Alanbfpd@gmail.com | michaelallenharrison.com/musical-theater-
Russell McAlmond Ordained as Rabbi
Rabbi Russell McAlmond is Portland's newest rabbi. He received his rabbinical training and ordination from the Jewish Spiritual Leaders Institute of New York in January 2017.
"Becoming a rabbi was a later in life decision," says Rabbi Russell, a long-term resident of Portland, who recently sold the business he had owned for many years. He is a former member of Congregation Neveh Shalom.
JSLI is the rabbinical school for Universal Judaism, a movement that believes in a more inclusive and welcoming Judaism. Universal Judaism denies that Jews are "chosen," because it does not believe that G-d chooses a favorite child. The movement also requires the support of interfaith marriages and families where all are welcome to participate regardless of any other affiliation. Universal Judaism believes in the equality of every human and every Jew.
Rabbi Russell is a former U.S. Marine. He has an MBA and MSFS along with two bachelor degrees in business and organizational leadership. His rabbinical thesis was on Mordechai Kaplan's views on divine revelation. He also did a study on "Maimonides: The Jewish Aristotle," which reviewed "The Guide for the Perplexed."
There is not a Universal Judaism congregation in Portland but could be with enough interest, says Rabbi Russell.
Network of Jewish Human Service Agencies Forms
The Association of Jewish Family and Children's Agencies, of which Portland's Jewish Family & Child Service is a longtime member, has merged with the International Association of Jewish Vocational Services to create The Network of Jewish Human Service Agencies. The two organizations bring together 140 Jewish human service agencies in North America and three in Israel.
"This merger is an exciting development for Jewish Family & Child Service and other member agencies," says Carrie Hoops, executive director of Portland's JFCS. "As we advocate for needy people in rapidly changing times, it will be invaluable to have even greater access to best practices, innovation and partnerships."
AJFCA board member Reuben Rotman was named the inaugural chief executive officer of the new organization. His mission is to establish a vibrant association that will become a leading voice for human service organizations and to strengthen agencies so that they can better serve the people who need their help.
Hesed Shel Emet Transition
Beginning Feb. 1 Jemi Kostiner Mansfield became the acting administrator for Hesed Shel Emet, the Oregon Jewish Indigent Burial Society. The program was previously administered by co-founder Debbi Bodie, who has overseen the program since its 2010 inception.
Established by the Oregon Board of Rabbis and facilitated by the Jewish Federation of Greater Portland, this partnership is dedicated to assuring that every Jew, regardless of financial means or religious affiliation, receives a dignified, traditional Jewish funeral and burial.
Jemi serves as director of spiritual life for Cedar Sinai Park. She was selected as the 2016 recipient of the Laurie Rogoway Award. She previously worked at Congregation Beth Israel from 1992-2015, overseeing life cycle events, clergy management and congregant relationships. Beginning in the early 2000s, her responsibilities stretched to include Beth Israel's cemetery, including pre-need sales, records maintenance, database management, historic preservation and funeral planning. These skills, along with her deep-rooted love of service to the community, will ensure a smooth transition and strong continuation of the services of Hesed Shel Emet.
503-805-1630 | jemi.mansfield@cedarsinaipark.org | jewishportland.org/ourcommunity/hesed-shel-emet
Eco-Friendly Lice Clinic Opens in Portland
Head lice infamously cause stress, disgust and embarrassment for millions of parents whose kids get infested each year. But thanks to the opening of a new Lice Clinics of America clinic, parents in Portland now have a chemical-free treatment option for the bugs.
Local Jewish dads George Macoubray and Mark Meyer opened the clinic because they saw an opportunity to use new technology to solve the ancient problem of head lice. "We both have experienced the frustration of head lice with our own children," George said. "We learned about the AirAllé and we were impressed with the technology that is clinically proven to kill live lice and 99.2 percent of nits."
George's son graduated from Portland Jewish Academy last year and the family belong to Congregation Beth Israel. Mark's two children also graduated from PJA, where he has served as past board chair and still serves on the finance committee. Mark is a past board member of the MJCC and the Jewish Federation of Greater Portland and is now on the board of Tivnu. The family belongs to Congregation Neveh Shalom, where his wife Marcia teaches in the Foundation School.
Lice Clinics of America-Portland provides screening, diagnosis and treatment options for people infested with head lice. The clinic is staffed by certified operators of the AirAllé device, an FDA-cleared medical device that kills head lice and lice eggs using just heated air.
located at 5201 SW Westgate Dr., Suite 106, the clinic is open seven days a week by appointment. The AirAllé treatment takes about 60-90 minutes, and comes with a 30-day guarantee when all family members are treated or screened for head lice.
503-404-0475 | mark@nwliceclinics.com | nwliceclinics.com portlandliceclinics.com