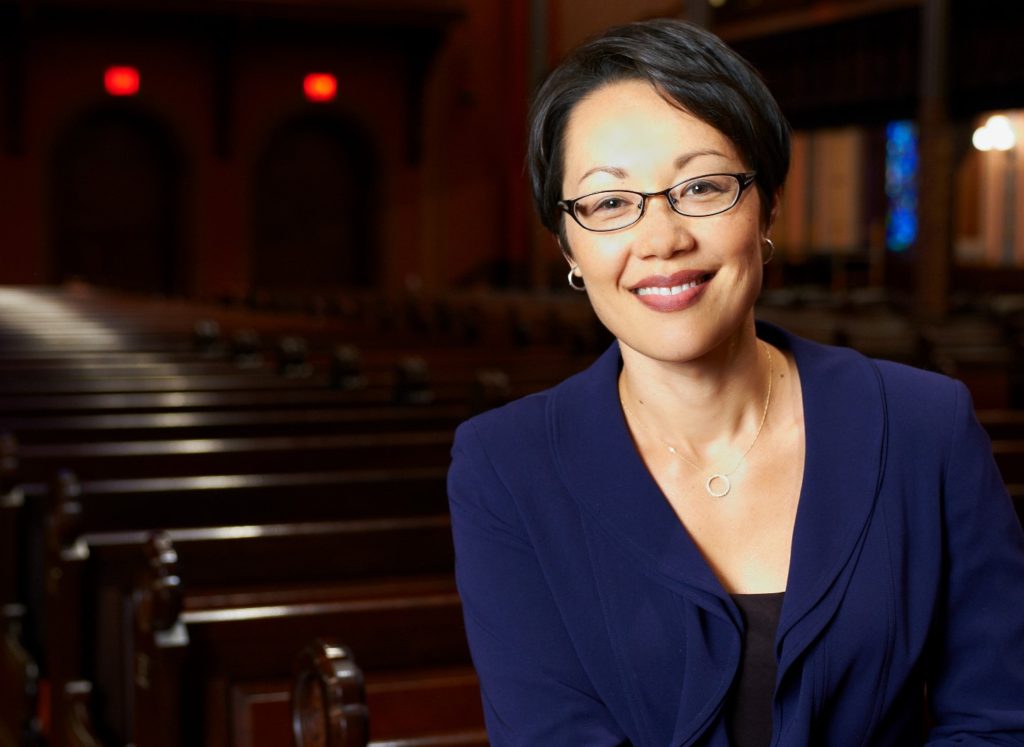 Rabbi Angela Warnick Buchdahl will deliver the 14th annual Gus and Libby Solomon Memorial Lecture Jan. 24. Rabbi Buchdahl serves as senior rabbi of Central Synagogue in New York City, the first woman to lead the large Reform congregation in its 180-year history. She also holds the position of senior cantor.
In her presentation, "Being a Stranger— A Story of a Wandering Jew," Rabbi Buchdahl will reflect on moments of alienation when her Jewishness, so central to her identity, was challenged because of her background and appearance, and on her journey towards embracing her full identity with all its complexities. The issues she has struggled with – questions of authenticity, belonging, and self-acceptance – are familiar to many of us.
Born in Korea to a Jewish American father and a Korean Buddhist mother, Rabbi Buchdahl was raised in Tacoma, WA, where her family was active at the Reform-affiliated Temple Beth El. After attending Yale University, she enrolled in rabbinical school, and was the first Asian American to be ordained as cantor or rabbi in North America.
Rabbi Buchdahl has been nationally recognized for her innovations in leading worship. She draws large crowds both in the congregation's historic Main Sanctuary and via live stream and cable broadcast to viewers in more than 100 countries.
Rabbi Buchdahl has been featured in dozens of news outlets including the Today Show, NPR and PBS. She was listed as one of Newsweek's "America's 50 Most Influential Rabbis." She serves on the boards of Auburn Theological Seminary, Avodah Jewish Service Corps and the UJA-Federation of NY.
The lecture will be at 7:30 pm, Jan. 24, in Portland State University's Smith Ballroom  (Smith Memorial Student Union, third floor, Ballroom 355),  1825 SW Broadway, Portland, OR 97201.
This event is underwritten by Richard B. Solomon and Alyce Flitcraft.
pdx.edu/judaic/14th-annual-gus-and-libby-solomon-memorial-lecture