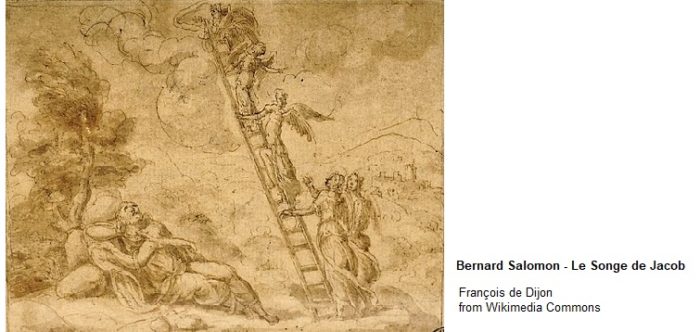 ADL: 60% more anti-Semitic incidents in 2017  than in 2016
By Rabbi Barry Cohen
Have we ever found ourselves in a place we never imagined … in a dangerous place we never expected to be? This week's Torah portion, Vayeitzei, describes how our patriarch Jacob in his youth found himself in such a place, after he had to flee for his life. His father Isaac had given his birthright to Jacob, instead of his twin brother, Esau. In a jealous rage, Esau vowed to kill his brother. On Jacob's journey to seek refuge from his Uncle Laban, he settled down for the night in a place he never expected to be, alone and unprotected.
All these years later, the American Jewish community finds itself in a place it never expected to be. Many of us thought bigotry, prejudice and anti-Semitism were fading away.
How wrong we were.
We all know of the gunman that killed 11 and wounded six at the Tree of Life Synagogue in Pittsburgh. We could list a litany of anti-Semitic threats, displays and acts, targeting a range of synagogues, cemeteries, high school and college campuses and various public spaces, including the online sphere of social media.
According to a recent report from the Anti-Defamation League, the number of anti-Semitic incidents in 2017 was 60% higher than in 2016; this is the largest single year increase on record. In 2017, 1,986 reports of physical assaults, vandalism and attacks on Jewish institutions were reported. For the first time in a decade, an incident was reported in all 50 states. ("Anti-Semitic Incidents Surged Nearly 60% in 2017, According to New ADL Report," Feb. 27, 2018)
Concerning these past attacks and lingering threats of future violence, we could easily feel like Jacob and believe that we are all alone, isolated in a dangerous place. But let's return to what Jacob experienced.
He had a vivid dream during his first night's journey. "… a ladder was set on the ground, with its top reaching to heaven, and lo – angels of God going up and coming down on it. And lo – the Eternal stood up above it and said … here I am, with you." (Genesis 28:12-13) Jacob awoke and said, "Truly, the Eternal is in this place, and I did not know it." (Genesis 28: 16)
Jacob dreamed of angels and of God's presence. This angelic and divine presence gave him comfort and reassurance. He no longer felt alone.
The Hebrew word for angels is malachim. Another translation of malachim is messengers. Anyone can be a messenger. Anyone can bring a message of comfort, strength, reassurance, compassion and love.
If we believe we are alone and unprotected in the aftermath of recent anti-Semitic threats and attacks, we would be wrong. So many malachim, messengers, have reached out to the Jewish community: politicians, journalists, interfaith clergy and people of power and influence. Other malachim are putting more and more pressure on the FBI, Justice Department and the Department of Homeland Security to investigate domestic hate groups and terrorist groups.
As we continue to be targeted by anti-Semitism, we can take solace in the fact that we are not alone. We are not alone because we ourselves are fulfilling the sacred responsibility to act as malachim to Jewish communities across the country and throughout the world.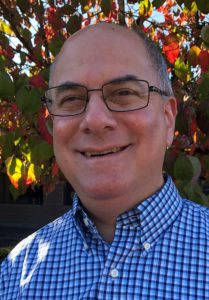 As malachim, let us continue to stand up to hated, bigotry and intolerance. In so doing, we create an ever-expanding presence of healing, hope and shalom.
Rabbi Barry Cohen is the community chaplain for the Jewish Federation of Greater Portland. He works in coordination with the Oregon Board of Rabbis and Jewish Family and Child Service to provide pastoral care/counseling and to serve as a resource for all Jews across our community. He visits local senior facilities, nursing homes, hospitals and hospice. He is available to assist with lifecycle events for unaffiliated Jews. chaplain@jewishportland.org