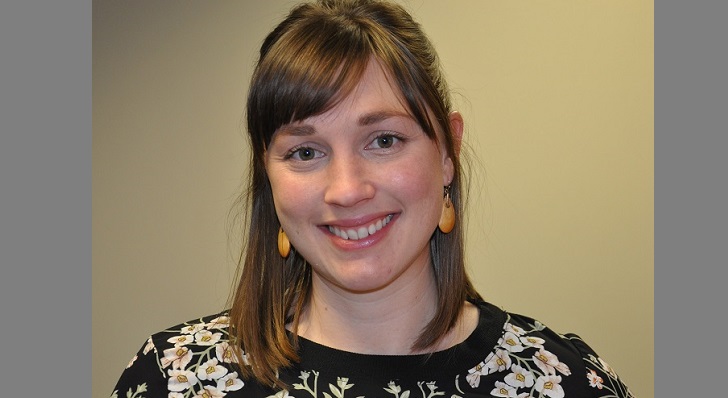 A new day camp in Portland this summer will combine the resources and rituals of B'nai B'rith Camp, the beautiful campus of Congregation Beth Israel and the experience of a former Stephen Wise Temple camp director.
From June 25 to Aug. 17, BB Day Camp will offer eight one-week sessions of day camp for children entering kindergarten through fifth grade. BB Day Camp provides meaningful and memorable experiences within a safe and nurturing community to build lifelong friendships and deepen Jewish identity. Days will include classic Jewish summer camp activities such as art, athletics, crafts, music, dance, drama, and of course, gaga!
"We will share the resources, ideas and traditions of B'nai B'rith Camp," says BB Day Camp Director Liz Broberg, 32. Located on Devil's Lake near Lincoln City on the Oregon coast, BB Camp has been providing a Jewish summer experience for youth since 1921.
Liz is especially looking forward to adapting BB Camp's Friendship Circle tradition, where every Shabbat camper goes down a line of campers in their cabin and hugs or connects before they all march off together to celebrate Shabbat. At day camp, she wants to adapt that ritual so each camper connects with every other camper in their group before enjoying Shabbat songs and stories. "I like the idea of taking time to acknowledge each person and connecting to Shabbat in this quiet way. It's a nice transition."
"Coming here to BB Camp, everyone has experience at sleep-away camp; mine are from day camp," says Liz, who spent the past 10 years working at the Stephen Wise Temple in Los Angeles, most recently as the large Reform congregation's day camp director.
"I've learned a lot about the differences (from overnight camp)," says Liz. "With day camp, you interface with parents a lot – you connect with the whole family. I learned a lot at Stephen Wise about working with counselors and community building with the staff so they feel supported and connected."
Counselors who have fun means kids have more fun, too, she explains.
She added that campers at day camp go home every day and then have to re-integrate into camp each day. "I like the pace and the action (of day camp) with a shorter time," she says.
"I hope people will love it and want to keep being part of BB Camp," says Liz. "It's great we are starting a day camp to engage the younger kids. It is such an easy entry point into the Jewish community. As they get older, they will get excited about going to sleep-away camp, which is so powerful. This provides an entry to that whole world."
Day campers in weeks three and seven will also get to experience an overnight at BB Camp.
Liz says she also hopes that many of the younger BB Campers will come to the day camp to round out their summer before or after they go to the residence camp on the Oregon coast. In addition, BB Campers will be able to attend the day camp on a prorated basis for individual days before their overnight camp starts, since the overnight sessions typically start mid-week.
Bus transportation will be available from an Eastside and a Beaverton location. Liz hopes to make the two bus stops at a community center with a swimming pool, so if parents want they will be able to sign their children up for swim lessons in the afternoon.
BB Day Camp Portland!
June 25-Aug. 17, 9 am-4 pm
Congregation Beth Israel
Transportation and morning and afternoon extended care available
Financial assistance available
lbroberg@bbcamp.org | bbcamp.org