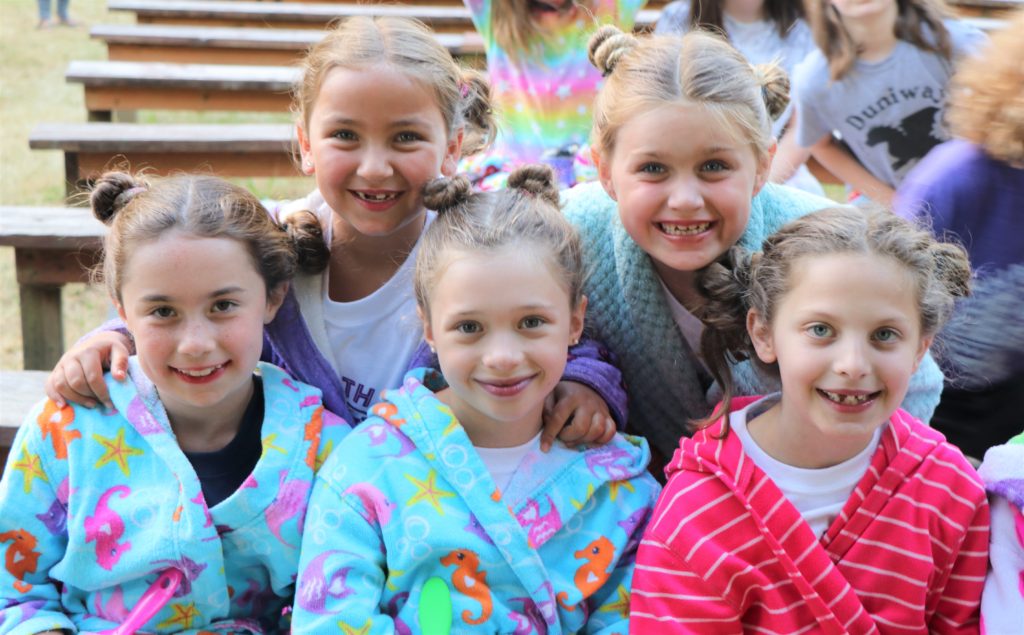 PHOTO: Campers having the time of their lives at BB Camp this summer.
In B'nai B'rith Camp's 98th summer, more overnight campers than ever before enjoyed the magic of BB Camp on the beautiful Oregon Coast. Camp saw a 13% increase over 2017's previous record year with 610 overnight campers.
BB Day Camp Lincoln City, which focuses on low-income youth in Lincoln County, served 103 campers for an average of three weeks each this year. In 2018, BB Camp launched BB Day Camp Portland, hosted by Congregation Beth Israel, and had 121 campers for an average of two weeks each. BB Camp also runs year-round programs for campers in Portland and Seattle, manages BBYO in Portland (where membership is up 50% in the last year to 135 members), and has five family and adult retreats at the camp near Lincoln City.
BB Camp's success in engaging more campers in Jewish community is made possible by the 1,079 households that supported BB Camp in the past year. This year supporters provided extraordinary funding, including:
The BB Camp Bash in April, which helped raise more than $100,000 for the first time from 250 participants.
The ReJewvenation women's retreat, which builds community, engages volunteers and increases summer camp registration, raised more than $30,000 for campers, an increase of 66% compared to last year; this increase was thanks largely to an incentive grant from Nicole and Robert Sacks.
Men's Camp gathered for the 88th straight year and raised $400,000 to support capital upkeep, special projects and first-time incentive grants for campers. This 33% increase over the record from 2017 was propelled by a special challenge grant from Barry Menashe and a record $53,000 from the Send a Kid to Camp Golf Tournament.
The Jewish Federation of Greater Portland supported BB Camp with an allocation of $35,000, including $10,000 to support BB Camp's nationally recognized Inclusion Program and $7,000 for Portland BBYO. In addition, the federation funded 66 campers with first-time One Happy Camper grants totaling $56,100.
How to help
BB Camp is thriving thanks to donor support. To be part of this community, participate in BB Camp's year-end campaign called #BBGives on #GivingTuesday Nov. 27. Last year the one-day campaign raised $75,000; more than 130 donors and a double match from a group of donors, including the Zidell Family, the Aspen Mitzvah Fund and Michael Menashe, made the campaign a success. To help this year, spread the word on social media, volunteer to help call donors or donate at bbcamp.org/bbgives. Contact Marisa Reby at mreby@bbcamp.org or Aaron Pearlman at apearlman@bbcamp.org for more information.