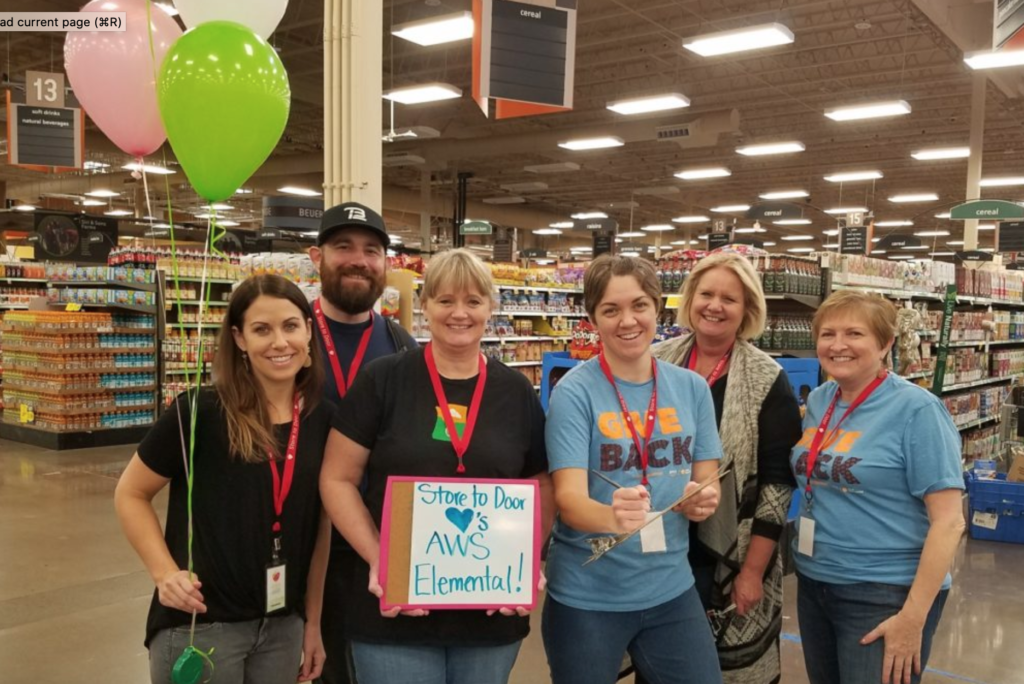 During the week of November 8, Bank of America is sponsoring delivery costs for more than 300 homebound seniors and adults living with disabilities through Store to Door's Support-A-Week program. As a longtime partner in Store to Door's program work, and a Support-A-Week partner since 2018, Bank of America has played a key role in helping to sustain the ability of homebound members of the Portland community to age safely and healthily in the setting of their own choosing.
In addition to combatting food insecurity with personal affordable grocery shopping and delivery services, Store to Door works to prevent social isolation among homebound clients via a number of regular programs, including their recently founded Friday Friendly Caller program.
"We are grateful for the generous partnership of Bank of America for the past 4 years," said Mark Fulop, Executive Director of Store to Door. "Last year, their support helped us meet unprecedented demands because of COVID, and this year, their funds will sustain our program operations and help ensure that we can remain focused on providing nourishment and social connection to our homebound clients."
Who: Store to Door supports independent living for Portland area seniors and people living with disabilities by providing an affordable, personal, volunteer-based grocery shopping and delivery service. Our vision is that the Portland area will be a community where all seniors and people living with disabilities are nourished, included and can age with dignity in the setting of their own choice.
Where: Store to Door shops for client groceries at two Fred Meyer locations, and delivers to clients across Portland.
Beaverton Town Square Fred Meyer: 11425 SW Beaverton Hillsdale Hwy Beaverton, OR 97005, Check stand #10
Hollywood District Fred Meyer: 3030 Northeast Weidler Street, Portland, OR 97232, Check stand #16.