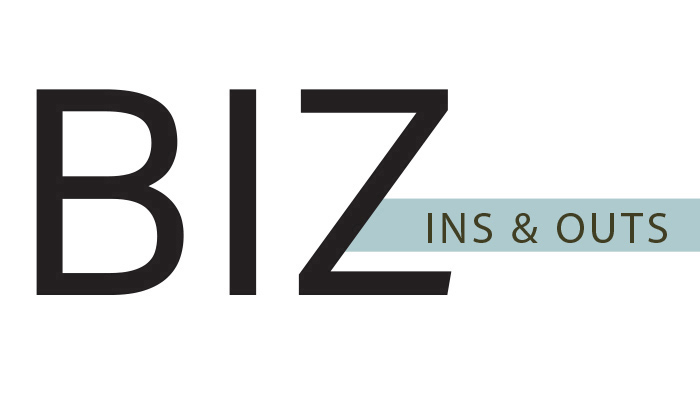 Oregon Hillel adds staff
Oregon Hillel has four new staff members to enhance outreach to students at the University of Oregon and Oregon State University.
Grants have funded the addition of a rabbi, development associate and Israel engagement coordinator at UO, as well as the first full-time professional at OSU. A two-year grant from the Jim Joseph Foundation has funded hiring a rabbi for a special pilot partnership between Judaic studies and Hillel to invest in the growth of both. A four-year grant from Hillel International funds a Director of of Jewish Student Life at OSU, as well as a continuing position at UO. A matching grant from the Zidell Family Foundation funds UO's new Israel Engagement Coordinator.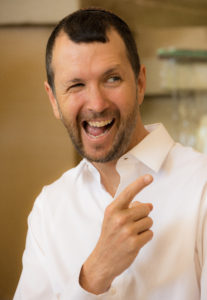 Rabbi Meir Goldstein joins Oregon Hillel as Senior Jewish Educator and will teach multiple courses for the Harold Schnitzer Family Program in Judaic Studies at UO. He is committed to a pluralistic vision of Judaism that supports the flourishing of every student.
Rabbi Meir attended the Ziegler School of Rabbinic Studies at the American Jewish University, where he earned an MA in Rabbinic Studies in 2003 and Rabbinic Ordination in 2006. He has led congregations, taught Jewish studies, served on the leadership team at a Jewish day school, and worked as the Religious Program Director at the Arizona State Hillel. For the last few years, Rabbi Meir has mentored and learned with students at Dartmouth College and Elon University.
He enjoys hiking, baking bread, playing guitar and studying. He lives with his wife, Laura, and their shih tzu, Koofi.
Rabbi@oregonhillel.org | 541-343-8920 ext. 106
Kaya Rubinstein joined Oregon Hillel as the Israel Engagement Coordinator. She was born and raised in Tel Aviv, Israel, and has spent the last 10 years in Florida. Kaya earned her bachelor's degree in hospitality management from the University of Central Florida and throughout those years, she engaged in Jewish Student Life on Campus as well as Greek life. After completing seven internships in different fields, she decided to direct her career toward helping students explore and discover their Judaism, love for Israel, and the culture she comes from.
In her free time, Kaya loves to travel, paint, sit in coffee shops, cook, eat and talk about food.
Kaya@oregonhillel.org | 541-343-8920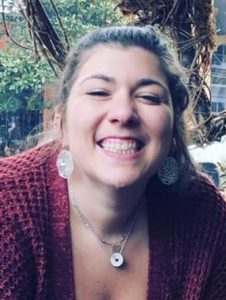 Evana Kvasnik is Director of Jewish Student Life at OSU.
Evana is from Minnesota, where she participated at Herzl Camp as camper, staff, program director and outdoor specialist director. She earned her B.A. from the University of Minnesota, where she was active in Hillel.
She was youth director with a Conservative synagogue in Minnesota for two years and worked with Emtza Region USY as the field engagement associate.
Evana is a certified Birth Doula and loves helping mothers, their partners and family invest in and embrace their birthing experience.
Evana enjoys hiking, camping, vegan-based cooking, adventures and hanging out with her dog, Poppy Seed.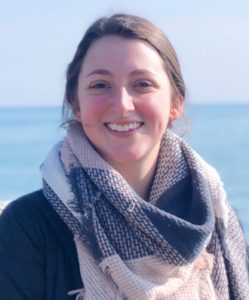 Maddie Schaeffer joins Oregon Hillel Foundation as development associate. She graduated from the University of Maryland in 2019 where she studied public policy and global poverty. During her undergraduate career, Maddie was heavily involved with Maryland Hillel as a community and religious leader. In addition, Maddie spent her senior year as a development intern for the Global Leadership Team for Hillel International.
Maddie is looking forward to her role as a development associate with the Oregon Hillel Foundation. This fall she is planning to bring creative ideas and an energetic attitude to the team while working hard for the vibrant Jewish communities in Eugene and Corvallis.
Maddie@oregonhillel.org | 541-343-8920
Chabad Center opens in Tigard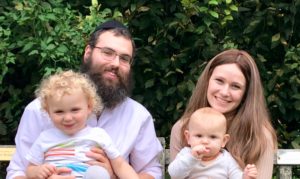 Rabbi Menachem and Chaya Orenstein recently relocated from Brooklyn, NY, to Tigard to open a new Jewish center as part of the outreach and community-building movement of Chabad-Lubavitch. The couple have two children, Boruch and Yosef.
According to Menachem, the primary goal of leaving behind the easy Jewish lifestyle of Brooklyn was to help Tigard's Jews find each other.
"While exploring the parks and streets of Tigard, Jewish people would come over to me because I'm so visibly Jewish," says the bearded, tzitzis-toting rabbi. "And what I kept hearing from people was, 'I thought I was the only Jew in my neighborhood.' Well, you'd be surprised how many Jewish people live here – and we have so much to share and gain from each other."
Chaya adds, "Our greatest joy, as a couple, is a Shabbat table where people of all backgrounds come together and bond, and are uplifted by our beautiful Jewish traditions. … and our delicious homemade Challah bread … that's important too!"
Rabbi Menachem and Chaya are joining Chabad of Oregon's dozen or so affiliated organizations across the state, as part of a thousands-strong workforce of locallyfunded Chabad emissaries (known as "Shluchim") who have made a positive impact on Jewish communities around the world.
Tigard Chabad will feature programs including Shabbat dinners, children's activities and more.
971-329-6661 | Jewishtigard.com
Maimonides brings Montessori to Jewish day school
Maimonides Jewish Day School launches its new Montessori-inspired program and curriculum for the 2019-2020 school year.
The core of Maimonides' mission is to inspire life-long learning and to ensure a personal, meaningful and empowering education to its growing and diverse community of Jewish children in kindergarten through eighth grade.
When Maimonides' administrators and faculty wondered how they could make Maimonides even more personal, meaningful and inspiring, the decided to explore the Montessori Method of education.
Maimonides made its decision to adopt the Montessor method after requesting and receiving input and encouragement from scholars, its board of directors, faculty and local community members, as well as engaging in site visits to schools around the country that have initiated Montessori-style programs.
"Our community and our world continue to grow and become more diverse," says Rabbi Shneur Wilhelm, Maimonides principal. "Maimonides is committed to evolve to meet today's challenges while maintaining a strong commitment to the teachings of the Torah and the Jewish way of life."
"Integrating Montessori-inspired practices means increased trained staff for greater individualized attention for our students and the creation of student work plans, just to name two updates, all of which strengthen our already robust core values and mission," he adds.
The Montessori Method of education, developed more than a century ago by Maria Montessori, is a child-centered educational approach based on scientific observations of children. Maimonides will roll out its Montessori-inspired program over the next three academic years.
Features of the new program include:
Three-year cycles: This provides a rich community atmosphere where young children can learn from older children and older children can be teachers and leaders.
Increased staff-to-student ratio: As our students navigate their learning experience, an increased number of trained teachers, classroom assistants and staff are on hand to support the needs of all children.
The prepared environment: The physical classroom space is carefully planned and prepared to be beautiful, inviting, and orderly and appropriate and flexible for the age group it will house.
Student work plans: Work plans are self-directed learning guides that students work through on an individualized schedule to help foster independence, self-awareness, self-evaluation and problem-solving skills.
503-977-7850 | PortlandJewishSchool.com
Portland Hillel gets permanent office
Greater Portland Hillel will move into a permanent office space steps from the campus of Portland State University.
"The new office space will allow both staff and students to have a Jewish home of their own on PSU's campus for the first time in their 11-year history," says PDX Hillel Executive Director Hannah Sherman.
"The new office space will be fully functional in time for students to arrive back to campus this Fall, allowing Greater Portland Hillel to further engage with Jewish students on campus and inspire the Jewish future."
503-867-3646 | pdxhillel.org