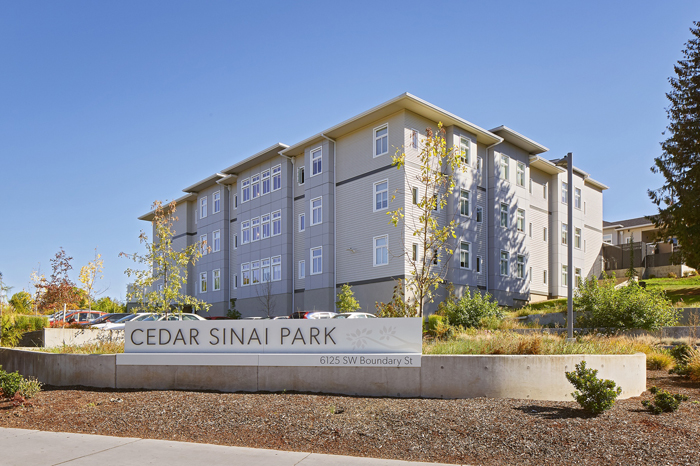 Interim Executive Assistant, Angela Deverell is staying on as a regular colleague in her role at Cedar Sinai Park, effective June 30, 2021.
Angela was born in Clovis, NM and came to Portland as a child with her parents and siblings via Puerto Rico (her Dad was a career fighter pilot in the Air Force).
Angela grew up in the Bethany area, attended Aloha High, then Portland Community College and Portland State University, with a focus on marketing and sales.
Angela found her niche as an executive assistant 15 years ago. She worked for Robert Half Staffing where she grew from her initial role as receptionist into the office manager/executive support role. She managed a 6-person team of administrative support staff and supported both branch and regional leadership.
Her most recent work as an executive assistant was with the global not-for-profit educational services organization, Northwest Evaluation Association (NWEA), based in Portland, Oregon. Angela served as the vice president of marketing and the CFO and supported the board in conjunction with the executive assistant to the CEO.
Angela shared she hoped to be selected for this role because she was moved by the opportunity to be part of CSP. Our values of love, honor and respect are congruent with her own. Angela is passionate about our mission and looks forward to continuing to get to know each resident, colleague, trustee, and immerse herself in our community.
When not delving into the multitude of projects at CSP, Angela refinishes furniture and has a small antique space at Stars Antiques in Sellwood. Angela is an avid crafter and gardener.