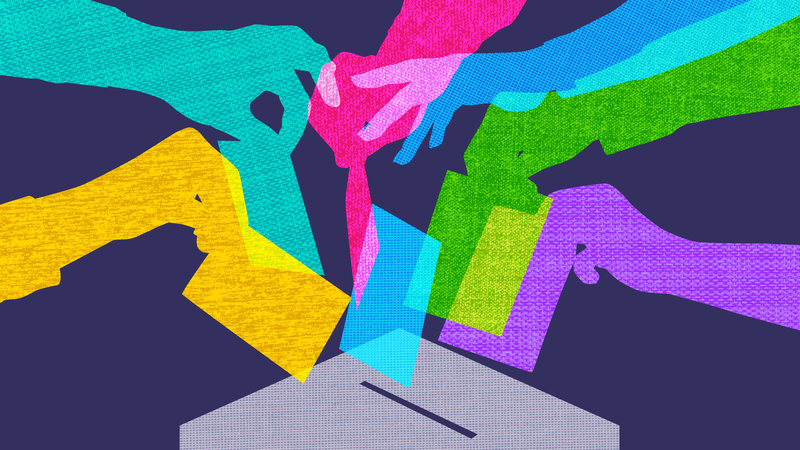 With the pandemic and wildfires wreaking havoc across the country and Pacific Northwest, Jewish students at the University of Oregon and Oregon State are channeling their emotions into strategic action by registering their classmates, friends and family to vote in the presidential election.
In fact, the Oregon Hillel has registered more peers than any other Hillel nationwide on 180 campuses participating in Hillel International's Mitzvote campaign. Oregon Hillel's Social Justice Springboard Fellow Talia Leider says registering peers and equipping them with crucial voter resources provides a critical and productive outlet for students amid a semester of uncommon uncertainty. Lieder notes "Instead of slowing us down, the fires have served as motivation for us to keep doing the work. Working on the MitzVote campaign has given the students a sense of agency amid so much uncertainty."
MitzVote is a non-partisan get-out-the-vote campaign that provides college students with the education and resources they need to mobilize and vote in the 2020 election. Over 700 people across the country are using MitzVote's customized Motivote platform so far, with more joining daily.
Election day is Nov. 3
Registration deadlines
Online: Oct. 13
By mail: Postmarked by Oct. 13
In person: Oct. 13
Absentee ballot deadlines
Return by mail: Received by Nov. 3
Return in person: Nov. 3 by 8:00 p.m.
Additional information
Oregon's early voting is by mail. Ballot drop box sites are open 18-20 days before Election Day, depending on your area. Oct 28 is the last day ballots can be mailed. After this date, ballots must be put into a drop box.