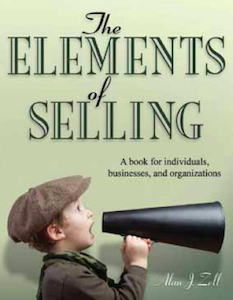 When my sweetie popped the question back in 1975, I was the first of my friends to get engaged, so I had no engagement playbook. Here's what I did know: you tell your family and friends, you get a ring, you pick a time and place, and then … I had no idea.
Telling people in those days – long before Facebook! – meant a lot of phone calls. Check. The ring? My father-in-law owned Morris Rogoway Jewelers in downtown Portland, where the Columbia Store now stands. Check. "Pick a date and find a place." My husband grew up at Neveh Shalom, my dad golfed at Tualatin Country Club and our next vacation started the week of June 20. Check, check and check.
For the rest, though, being still pretty new to town, I relied on my Portland family and friends to steer me. They were quite clear: "Register at Zell's."
Register? Evidently engaged people get to pick out china, silver and glassware they love, register the wish list at a store, and family and friends then go there and buy them exactly what they want! Also evidently, "the" place to do that was Zell Bros Jewelers. I had so much to learn. Founded in 1912 by Julius, Dan, Harry and Milton Zell, Zell's lived most of its life on the corner of Southwest Eighth and Morrison. Even though the Zell family sold the business in 1973 to Bailey, Banks and Biddle, the store retained its name and much of its management, its staff and, most important, its sales philosophy.
Alan Zell was one of the architects of that philosophy. He hung out in the store as a boy, worked there for years on the floor and, although I didn't know him at the time, he was the manager of all the stuff I'd be shopping for: anything that wasn't jewelry. Alan later became a sales consultant, lecturer and the author of The Elements of Selling, nineteen of them to be exact. According to Alan, "Selling is asking someone to accept and adopt what you want them to do." To do this, Zell's was all about the customer's experience. The store must be beautifully arranged, every detail perfect. The staff must be attentive to each customer and completely knowledgeable about the products and services.
It seemed gracious and effortless to my mother and me, but Alan says it was a science as well as an art. For example, it is the bride who is the customer because it will be her table and her home. "Seat the mother next to the sales clerk at the table," Alan says, and put the man, if he was brave enough to be there, to the side as well. That way the clerk is speaking primarily to the bride herself, explaining to her and gauging her reactions.
If the customer understands exactly why something is right for her and can then explain it to others, you have done a good job. He calls it "third party selling." If she is confident, she will go forth and spread Zell happiness. (My words, not his!)
At 82 Alan still keeps very busy. He attends Torah Study at Congregation Beth Israel, reads voraciously, works out at the MAC and enjoys his wife and children. But retire from selling? Not possible. He volunteers for SCORE, coaching small business owners in sales. He does occasional speeches and
workshops. He still watches people and learns from them. "We bought our china and glassware at Zell's," I reminisced during our interview. "I still love it."
He couldn't help himself. "What pattern did you pick?" Liz Rabiner Lippoff is a Portland freelance writer and a medical marketing specialist at Liz, ink: LizInk.biz. Her china is Black Contessa by Gorham, and her crystal is Rhapsody by Orrefors, in smoke.