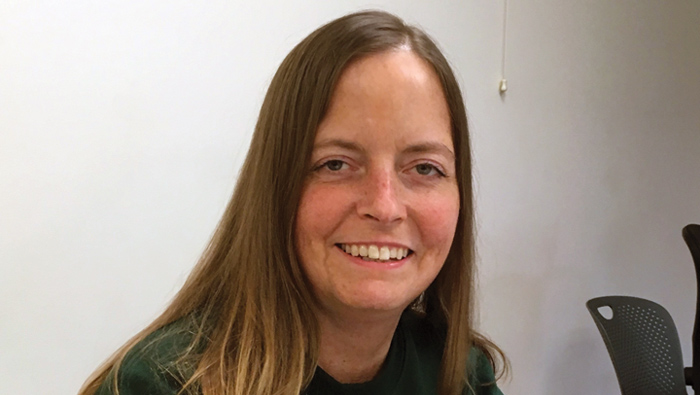 When Chrissy Kinsey first saw her room in a downtown Portland Central City Concern supportive housing building, she instantly felt safe. Chrissy had followed a rocky road to get there, beginning with early childhood trauma that included a few years in foster care.
In 2008 Chrissy was excited to join the Army and was stationed at Fort Sam Houston in Texas. A serious injury in a training accident ended her military career. She worked for a few years until she was struck by an auto-immune disease that greatly affects her mobility. She lost her income, escaped a bad relationship and eventually sought shelter at CCC.
"My CCC case manager helps me to set goals and gives me tools I need to get organized and improve my income," says Chrissy. "I'm focusing on getting my ducks in a row to get back to where I was." She loves her small room where she lives with her philodendron named Phil; "My plant likes the view," she says.
Chrissy wants to someday be independent with a car and an apartment in Gresham (close to her dad). She hopes to have a dog and a place for her two grandsons to play. Her dream is to volunteer at the VA hospital and help other women veterans, especially those who might be battling an auto-immune disease like hers.
"It would be neat to pay it forward," Chrissy says. "I feel really good about the future."