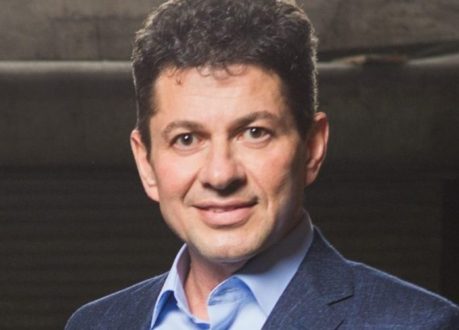 By Tony Urdes
No matter your net worth, you can create a legacy that supports your heirs as well as the causes you care about most.
Over the course of our lives, we build relationships, support our families, and devote resources to organizations and causes we believe in. Why should that change after we're gone? With the right planning, conscientious people of all financial backgrounds can use their money to make a difference in the lives of those they love and the causes they care about, even after they're gone.
Leaving behind a meaningful legacy isn't difficult, but it does require careful consideration. If you haven't begun thinking about how your money can make an impact after you pass, now's the time to do so.
Why leave a legacy?
In the simplest form of a will, all of a person's assets go to their children or next of kin upon their death. However, many people wish to use their assets to provide for other members of their family, benefit their communities or support charitable causes. In short, a legacy allows you to continue supporting the things you value in life – even long after you are gone.
Some people may fear that "leaving a legacy" requires a certain amount of money or other assets, or that the gift they would give is not "substantial" enough. In fact, we often find that everyday people give a higher percentage of their assets away in trust than those who have more resources at their disposal. It's not clear why that is, but it's certainly encouraging for "regular" people who hope to use their assets for good.
Legacies are more than just allocating a certain percentage of your assets to a given cause.  Certain kinds of trusts allow you to scope out flexible dollar amounts for multiple beneficiaries, allowing your trustee to give money where it's needed on a year-by-year basis. This arrangement can also insulate against changes in the market and tax codes, extending the life of the trust.
In addition, a trust doesn't have to be exclusively composed of liquid assets. Many people –especially Jewish families – have collections of items that may be of financial or historical value. Depending on the nature of your collection, you may wish to keep those treasured items in the care of Jewish organizations. An experienced financial advisor can connect you with organizations that will want and care for those items.
To whom should you leave your legacy?
It's up to you to decide who will ultimately benefit from your legacy, but many people create trusts that benefit the things they value and support today and want to continue to support after they're gone. For most, these values fall into one of three main categories: academic or cultural education, health-related causes, or religious or spiritual institutions.
People who wish to create trusts for educational or cultural causes often do so by setting up scholarships. You can create scholarships for individual members of your family or allocate money to students attending certain schools or coming from specific backgrounds.
However, scholarships are far from the only way a trust can benefit educational or cultural causes. People can set up trusts to benefit a beloved performing arts venue or group, or they can create funds intended to promote arts or cultural education in their communities.
It's similarly possible to make an impact on health-related causes. Donors often choose to help fight a disease that has affected their health or the health of their family in some way, frequently via trusts set up to benefit nonprofits, hospitals or research institutions.
Finally, many donors wish to leave a lasting legacy with the religious or spiritual institutions that have been meaningful to them. This is especially true for Jewish people, who often know the value of religious education firsthand and have a desire to pass on knowledge of faith and heritage to the next generation. This can take many forms, including scholarships for Birthright trips and rabbinical studies, supporting a synagogue directly or leaving money in trust for a Jewish educational institution.
There's a lot to think about when it comes to leaving a legacy, and an experienced financial advisor can help you make the best choices for you and your family. Even better, they can work with you and your heirs to ensure that your wishes are carried out even after you pass.
Tony Urdes, together with Bianca Urdes and Ken Miller, is the Urdes Miller Group at Stifel Financial Corp. Website: urdesmiller.com. The group was featured in Oregon Jewish Life last May: orjewishlife.com/tony-bianca-urdes-putting-people-first. Tony can be reached at tony.urdes@stifel.com or 503-499-6275.