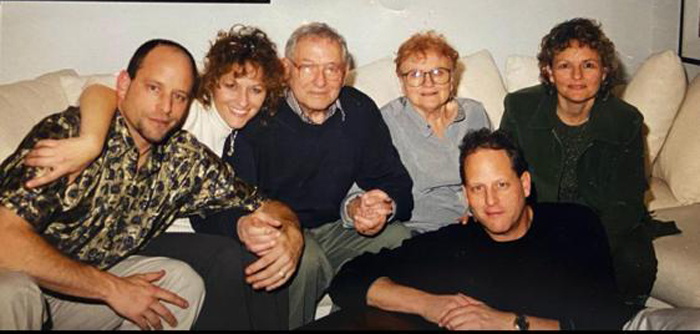 Photo: The Floom Family.
If you are lucky, you have friends whose parents welcome you as part of the family.  Lily Floom was one of those people. The Floom southwest Portland home was a gathering place for their friends, and their children's friends, and was filled with laughter, and raucous competitions of Pictionary and other board games.
Although she was born and raised in Canada, Portland became her home soon after she married her husband, Harold Floom.
Lily played an important part in Portland's Jewish history as she was one of the founders of Hillel Academy (the precursor to Portland Jewish Academy) and served as one of its first presidents. She was also very involved with Hadassah and was an avid volunteer.
But first and foremost she was a mother to her four children, Noma, Jay, Tobin and Perri.  If you judge a person by the devotion of their children, and grandchildren then Lily hit the jackpot. Both Lily and Harold instilled in their children a strong sense of Judaism and Zionism.
After Harold died, Lily decided to move to Israel to be closer to her daughters, Noma Floom Marcus and Perri Eytan and her Israeli grandchildren. Both Jay and Tobin Floom and their families remained in Portland and are both well-known photographers.
Lily passed away peacefully in her home in Israel surrounded by loved ones on April 29, 2021. She was 93. She is survived by her 4 children and their spouses, 12 grandchildren and 10 great-grandchildren.  May her name forever be a blessing.