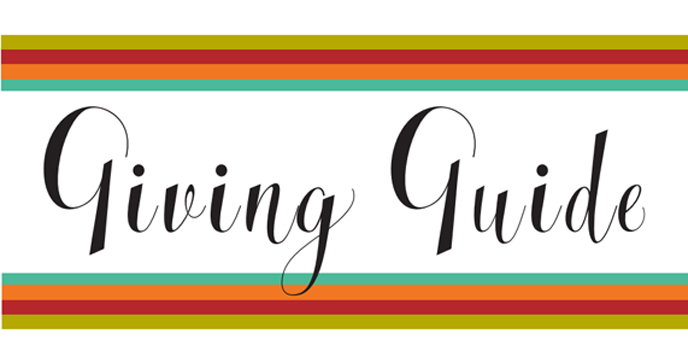 AMERICAN FRIENDS OF MAGEN DAVID ADOM
800-323-2371
AFMDA.org/give
Help to mobilize Magen David Adom EMT's and paramedics who carry more than 700,000 Israelis to safety each year. We're Israel's emergency medical and ambulance service, Magen David Adom, Help save lives in Israel.
B'NAI B'RITH CAMP
503-345-9476
bbcamp.org
Your gift invests in future leaders in our overnight camp and day camps. Donor support for our nationally recognized Inclusion Program and our year-round programming for all ages helps build friendships for life!
CEDAR SINAI PARK
503-535-4000
cedarsinaipark.org
A gift to Cedar Sinai Park supports our elders and assists them with the cost of quality care. Your partnership allows us to continue our mission to provide residential and community-based care to our elders and adults with special needs, allowing them to live with comfort, independence and dignity in a manner and in an environment based on Jewish values.
JEWISH FAMILY & CHILD SERVICE
503-226-7079
jfcs-portland.org
Guided by the wisdom and values of our tradition, JFCS provides social services that impact the lives of the vulnerable among us. Holocaust Survivors and other seniors, those with disabilities, and individuals and families are served by our counseling, case management and home care services in partnership with other community resources.
JEWISH FEDERATION OF GREATER PORTLAND
503-245-6219
jewishportland.org
There is no more meaningful contribution than a gift to the Jewish Federation's Campaign for Community Needs. No gift touches more lives or has as much of an impact. The "power of the collective" is what makes our Jewish community strong. Join us by contributing at jewishportland.org/donate.
JEWISH NATIONAL FUND – USA
206-760-1188 ext. 977
jnf.org
JNF's vision is to ensure a strong, prosperous future for the people of Israel. We build houses, source water solutions, buy fire trucks, build medical centers, and run an American high school in Israel, and more.
MITTLEMAN JEWISH COMMUNITY CENTER
503-452-3427
oregonjcc.org/donate
Twelve thousand people come through the doors of the MJCC on a yearly basis, and nearly 4,000 individuals utilize our facilities as members. Membership, program fees and rentals account for approximately 86% of our annual revenue, and we are dependent upon donations and grants to make up the difference. We are committed to ensuring that no one is ever turned away due to an inability to pay.
OREGON JEWISH COMMUNITY FOUNDATION
503-248-9328
Youth@ojcf.org
ojcf.org
Open a new OJCF B'nai Tzedek Youth Fund in honor of your child's bar or bat mitzvah. Establish the fund with a gift of $250, and your contribution will be matched dollar for dollar by OJCF's Community Endowment Fund. Your child will embark on a journey as a philanthropist and grant-maker that can last a lifetime.
OREGON JEWISH MUSEUM AND CENTER FOR HOLOCAUST EDUCATION
503-226-3600
ojmche.org
The passage of Senate Bill 664 mandating Holocaust and genocide education in Oregon's public schools makes OJMCHE's work more important than ever. Support the museum's education team who is helping develop the school curriculum.
PORTLAND JEWISH ACADEMY
503-452-3427
pjaproud.org/auction
Any donation made to the PJA Auction will be matched 1.5 times to maximize the benefit for students at PJA. Every student benefits every day from funds raised at the auction, and auction proceeds help fund tuition assistance for PJA students.