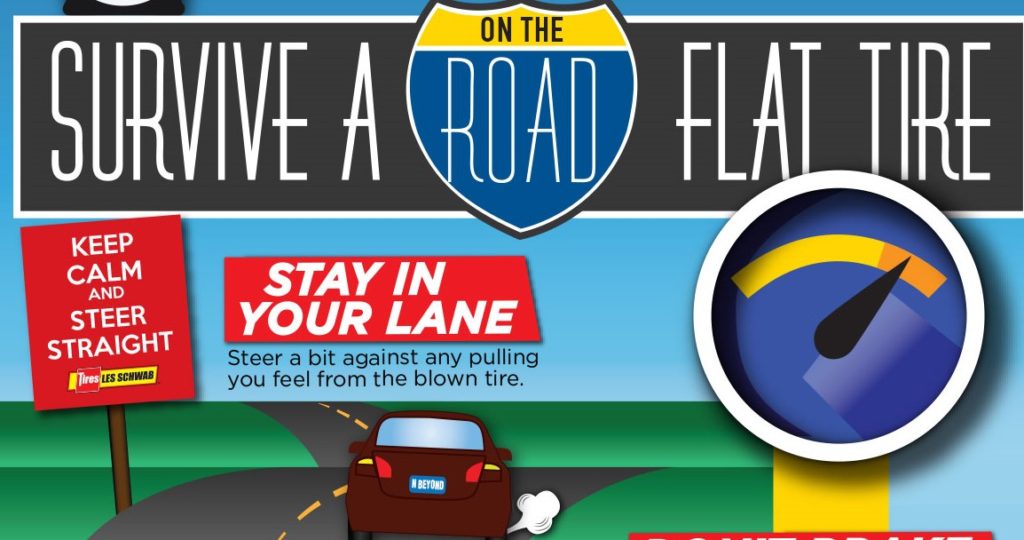 According to AAA, almost 100 million Americans will go on a family vacation this year. Over half of these people are planning on taking a road trip, meaning more than 50 million families will be hitting the road.
AAA roadside data shows that vehicles 10 years and older are twice as likely to end up stranded on the side of the road compared to newer vehicles. With more than half of cars on the road aged 10 years or older, AAA urges drivers to minimize the chance of a breakdown by getting their vehicle road-trip ready to keep their summer travel on track.
For vehicles of any age, old and new, AAA advises drivers make a good B-E-T to stay on the road by having a vehicle's Battery, Engine and Tires checked before embarking on a summer excursion. Unfortunately, many drivers may hesitate to schedule an inspection, says AAA. Yet, if a car does end up at a repair shop, not only will a road trip be interrupted, drivers can expect to spend anywhere from several hundred to several thousand dollars to get back on the road.
To help everyone safely reach their destination this summer, Les Schwab Tires created a free Summer Road Trip Checklist to help road trippers avoid being stranded in the middle of nowhere in the heat of the day.
Les Schwab Tires offers a free pre-trip safety check that will check off a lot of items off this list: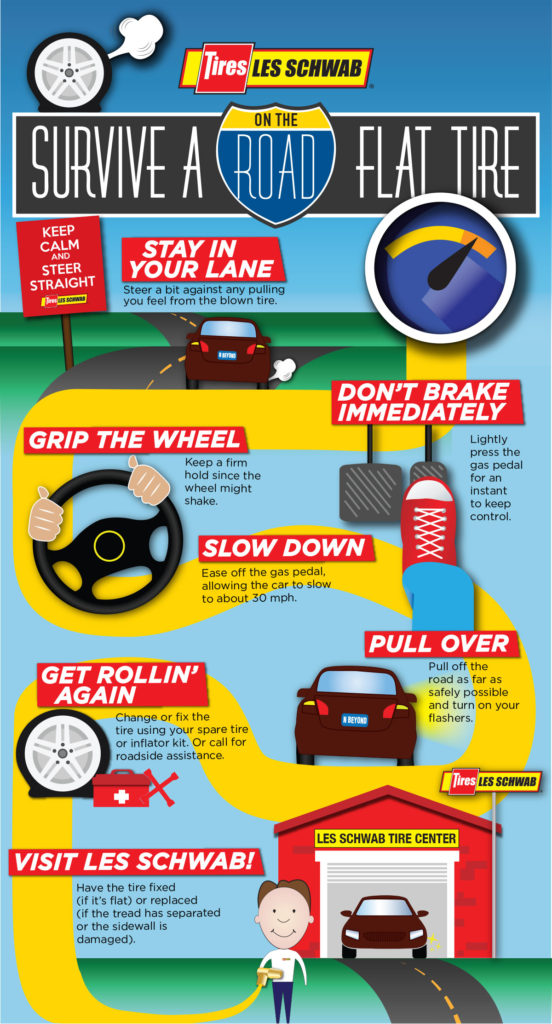 Check for recalls on your vehicle.
Check all lights, including emergency flashers and trailer lights.
Get tires inspected for wear and proper inflation. Don't forget to check your trailer tires and make sure your spare is in the trunk.
Make sure your wheels are aligned. You could damage your tires if they're not.
Have your shocks and struts looked at, especially if you're planning on traveling rough roads.
With a cool engine, check radiator fluids (coolant reservoir full). With summer driving comes a higher risk of your engine overheating.
Test your A/C.
Check all other fluids: brake, transmission, power steering, windshield washer.
Inspect belts and hoses for damaged rubber and loose connections.
Have brakes checked, including trailer brakes.
Change wiper blades if needed.
Removable roof racks, back-end cargo carriers and bike racks:
Look for worn parts.
Make sure racks are properly secured.
Remember to not exceed the manufacturer's load rating.
Load luggage and gear inside your vehicle with safety in mind.
Pack heavier items first and toward the center.
Don't stack too high, for driver's line of sight and so items don't shoot forward at a hard stop.
Distribute weight evenly to keep vehicle balanced.
Verify your roadside assistance policy is current, and have the number or app handy.
Charge your phone and don't forget your charger.
Carry a first aid kit, a flashlight or headlamp, and extra water in case you're stranded in the heat.
Check weather on your route.