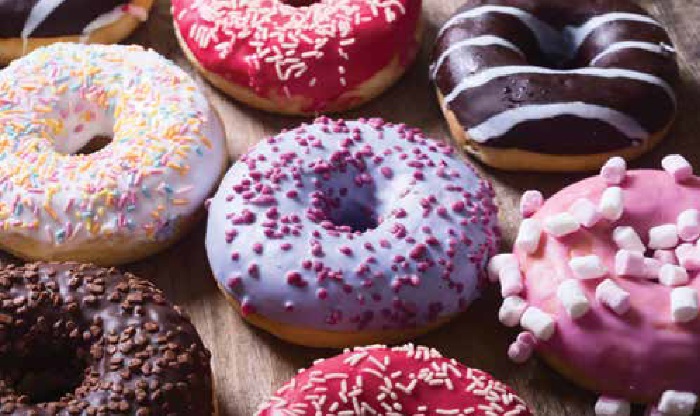 Planning for a bar or bat mitzvah can become practically a full-time job with all of the decisions that need to be made from the venue to the favors. We searched party planning sites, Pinterest and blogs to see what some of the hottest trends happening in celebrations for 2018 are. We are happy to share them with you in hopes that it helps inspire an idea for your child's bar/bat mitzvah.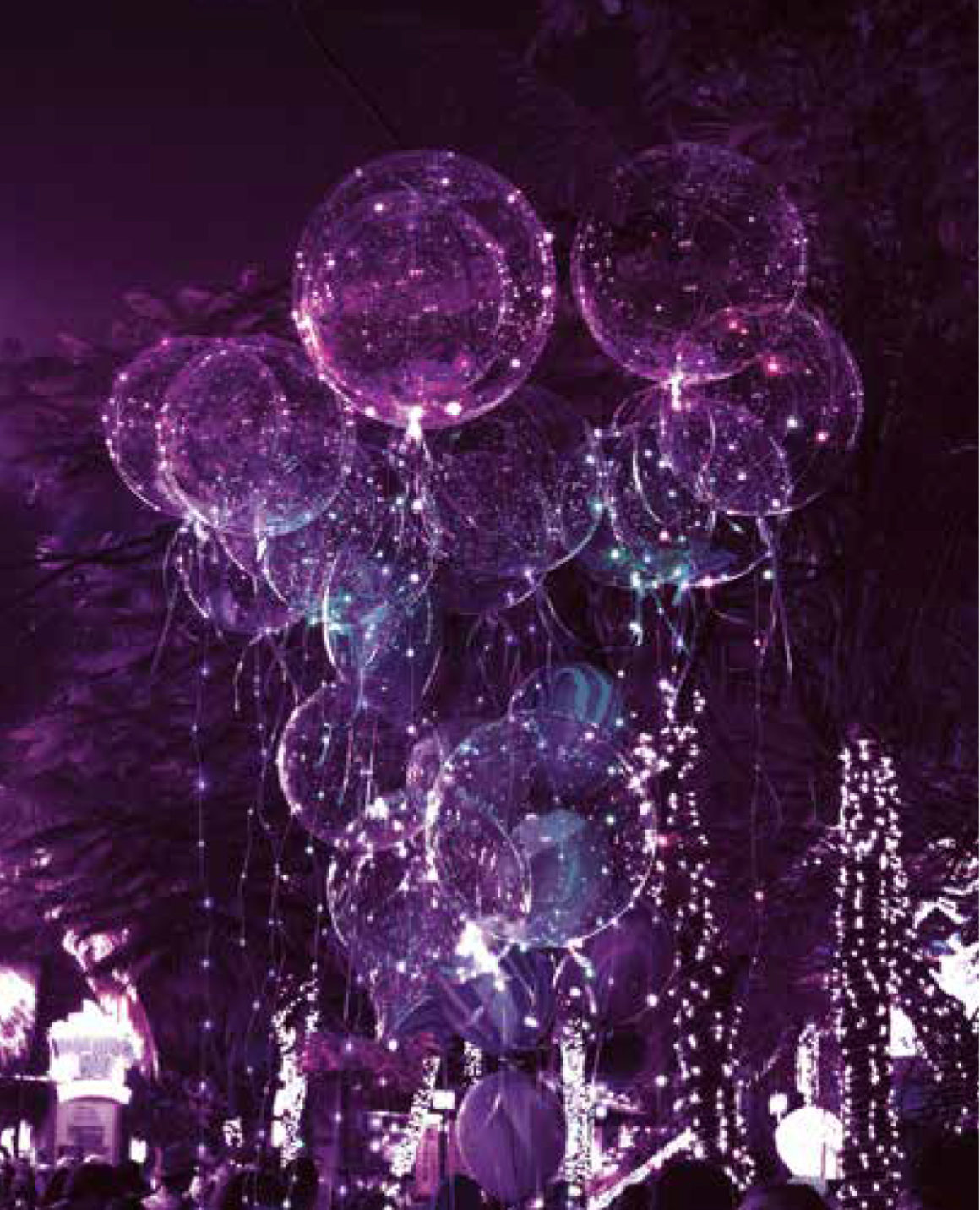 Creating with color
The Pantone Color of the Year for 2018 is Ultra Violet. This trending color is striking and can be found in both natural and artificial decorating options. Flowers and succulents with purple undertones can be used in table arrangements, and everything from hanging paper lanterns to the frosting on the cake can be reproduced in this color.
A new trend is to use color as a "theme." The party can be tied together using a single color or a color palette. If you like the Pantone color for this year, you can modify it by using lighter shades of purple for a summer party, or a deeper, darker tone for a winter celebration.
#MyMitzvah
Since everything "trends" on social media, why not assign a hashtag (#) to your bar/bat mitzvah. If you share this hashtag with your guests at the beginning of the event, it will make it easy to collect photos that people have taken after the event is over. Merely search Twitter or Instagram after the party for pictures tagged with that hashtag and save your favorites.
You can even set up a screen where all the photos posted on social media with that hashtag are displayed in real time. This way guests can see their photos immediately and encourages them to use the hashtag.
Balloons: decoration or snack?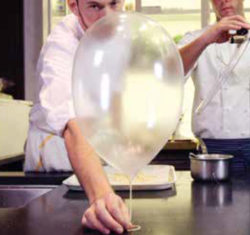 It seems like balloons have always been a mainstay in party decorating. Balloons are not going anywhere, and manufacturers are just getting more creative. Today, you can find them in all shapes and sizes. You can frame an entranceway with a traditional balloon arch, incorporate balloons into a garland or make them into table centerpieces. A unique twist is using lighted balloon columns as accents at each corner of the dance floor.
Did you know that you can make an edible balloon? By using a mixture of sugar, cornstarch, corn syrup, water, salt, gelatin to create the "balloon" and then adding helium, you can produce an edible decoration for your guests.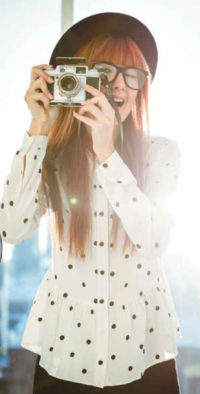 Say "cheese"
For entertaining guests, the photo booth has been a party staple for many years now, and the experience is becoming more high tech than just producing a strip of photos. Today's photo booths can create shareable GIFs, video messages and slideshows.
The latest craze to hit is a 360 photo booth. Guests can stand in a designated area, and a camera will shoot 360-degree photos. These photos can then be turned into a video and shared with your guests. Whatever option you choose, your guests will be able to upload their photos and videos and share them on social media (using your personalized hashtag).
Food Fun
What's a Jewish celebration without food? Interactive food buffets are a growing trend at bar and bat mitzvahs. You can set several snack buffets up and let guests choose their favorite item to nosh.
Set up a bagel bar with a variety of sweet and savory cream cheese spreads; a nacho bar with tortilla chips and salsa, guacamole and cheese; a hot pretzel station with dipping sauces like mustard and nacho cheese or have a popcorn bar with flavored seasonings like grated cheese or cinnamon sugar.
For more of a substantial meal, offer guests meat skewers with a variety of dipping sauces (eliminate dairy-based sauces for those that keep kosher) or for a meatless option, provide a pasta bar with variously shaped pasta, vegetables and sauces.
The options for dessert are endless. Set up a sundae bar with ice cream, toppings and sauces; design your own doughnut with glazes and sprinkles; s'mores can be kicked up a notch by offering flavored marshmallows, milk or dark chocolate and assorted graham crackers. Or, go all out on an elaborate candy buffet.
S.W.A.G.
S.W.A.G. (stuff we all get) or party favors are a must at a teen's celebration. The biggest trend in favors right now is personalization. Think outside of the traditional name or child's initial. Use the hashtag you created or consider designing a logo for the event.
Choose items that the guests will really use, like sunglasses, water bottles, beach towels, phone chargers, playing cards, etc.
Hopefully, every time your guest uses the item, they will think back on the good time they had that day.