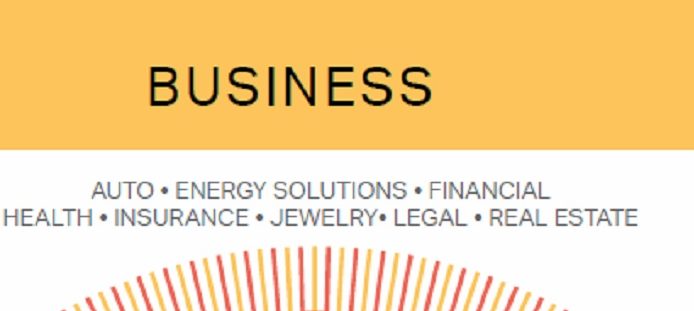 AUTO

MERCEDES-BENZ OF BEAVERTON/
MERCEDES-BENZ OF PORTLAND
Andrew Plummer, Dealer Operator
9275 SW Canyon Road, Portland
1605 SW Naito Pkwy., Portland
Beaverton: 971-340-4589
Portland: 877-683-1342
Ride in style sporting your own luxurious Mercedes-Benz. At our dealerships, not only will you be treated with first-class service, you will also find the area's largest selection and the most affordable prices on the entire Mercedes-Benz inventory.
ENERGY SOLUTIONS
ENERGY TRUST OF OREGON
Tom Beverly, Residential
Programs
Matt Getchell, Solar Programs
Susan Jowaiszas, Commercial
and Industrial Programs
421 SW Oak, Ste. 300
Portland, OR
503-493-8888
Energy Trust of Oregon is an independent nonprofit organization dedicated to helping utility customers benefit from saving energy and generating renewable power. Our services, cash incentives and energy solutions have helped participating customers of Portland General Electric, Pacific Power, NW Natural and Cascade Natural Gas save over $7.6 billion on energy bills since 2002, through investments in efficient and renewable power at more than half a million homes and business throughout Oregon.
FINANCIAL
FIRST REPUBLIC BANK
PRIVATE WEALTH
MANAGEMENT
Rebecca DeCesaro, Senior
Managing Director
Barbara Palmer, Regional
Managing Director
947 SW Broadway
Portland, OR
503-471-4906
First Republic is a client-focused private bank specializing in wealth creation and management. We offer an array of services to help both individuals and businesses meet their financial goals.
GEFFEN MESHER
Michael A. Rompa, CPA, Managing Shareholder
Tania Gitch, CPA, Shareholder, Tax Chair
Michael Lortz, CPA, LEED AP, Shareholder, Real Estate Chair
888 SW 5th Ave., Suite 800
Portland, OR
503-221-0141 | 800-819-0141
Geffen Mesher, a Portland-based accounting firm, focuses on providing ongoing financial strategy, accounting and CPA services for individuals, businesses and nonprofit organizations. We serve many industries, and create solutions that help our diverse clientele plan and build their financial pictures wisely. For more than 85 years, our focus has taken us beyond the numbers and into the lives, plans and strategic goals of our clients.
URDES MILLER GROUP
Tony Urdes, CIMA, Sr. VP Investments
Bianca Urdes, MBA, Associate VP Investments
Ken Miller, Senior VP Investments
121 SW Morrison St., Suite 1800
Portland, OR
503-499-6276
tony.urdes@stifel.com
With more than 65 years of industry experience it is our privilege to advise families across generations and to build relationships that pass the test of time. Pursue what matters: wealth management for your investments, business, passions, or legacy. We can help. Tell us your goals, and we'll create a strategy that reflects your unique situation. Let's talk.
HEALTH
SKIN BY LOVELY
6000 Meadows Road #104,
Lake Oswego
503-902-6337
Skin by Lovely specializes in FDA-approved, natural-looking, non-surgical, medical facial aesthetics and rejuvenation treatments. They are certified by Allergan, the makers of Botox and Juvederm, as a Top 10 facial aesthetic practice in the United States and a Top 25 account for Galderma, the makers of Dysport and Restylane. Be Lovely….with Skin by Lovely.
INSURANCE
FOURNIER GROUP
510 SW 5th Ave., Ste. 701
Portland, OR
503-251-2255
Headquartered in Portland, Fournier Group is a dynamic insurance agency providing optimal risk management solutions to diverse people and businesses. We take pride in being different from other agencies and in making a difference—for each client and the community. Our approach: innovate, educate, work hard and deliver top-quality personal service. Find out more at fourniergroup.net.
JEWELRY
PACKOUZ JEWELERS
Rick Mahler, Owner
522 SW Broadway,
Portland, OR
503-228-3111
rick.mahler@packouzjewelers.com
Established in 1917, Packouz Jewelers is a family owned and operated business in the heart of downtown Portland's historic Broadway district. Packouz Jewelers offers the finest timepieces and jewelry combined with unsurpassed customer service.
REAL ESTATE
THE HASSON COMPANY
Carolyn Weinstein, Principal Broker
Robin Weinstein, Principal Broker
25 NW 23rd Place, Ste. 4
Portland, OR
503-802-6415 Carolyn
503-802-6405 Robin
It takes smart, savvy expert Real Estate professionals to navigate the intricate Portland-area market and help clients seize opportunity when it strikes. Carolyn and Robin are agents who are that valuable weapon for finding hidden gems, negotiating great deals and delivering exceptional results. Only industry leaders like them can draw on their invaluable knowledge, connections and resources to pull out all the stops for their clients' ultimate satisfaction. 50 years combined experience isn't expensive, IT'S PRICELESS.
HOYT REALTY GROUP
Marilyn Andersen, Principal Broker
Marci Johnston, Broker
Michele Bell, Broker
1130 NW 10th Ave.
Portland, OR
503-227-2000
Hoyt Realty Group offers unparalled expertise and dedication to your Pearl District selling or buying experience. Now Selling Vista Condominiums. Visit Vistanorthpearl.com.