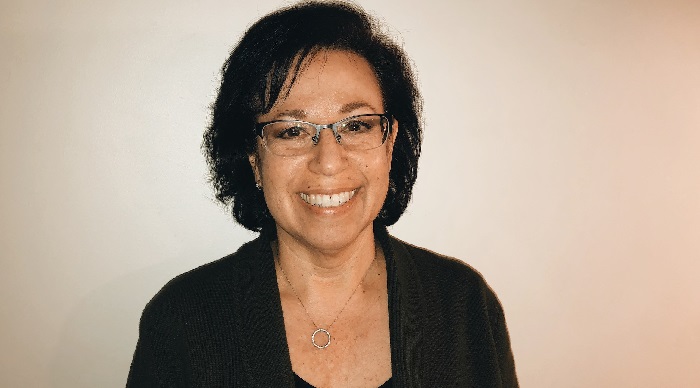 The United States Holocaust Memorial Museum announced the appointment of Marla Eglash Abraham as Western regional director for the nine-state region that includes Alaska, Arizona, California, Hawaii, Nevada, New Mexico, Oregon, Utah and Washington.
"Marla is a California native with years of successful development experience, and we look forward to her leadership of the museum's Western region," says Jordan E. Tannenbaum, the museum's chief development officer. "Her passion for Holocaust education will help the museum fulfill its mission of ensuring the permanence of Holocaust memory so future generations remember the victims of this watershed moment in human history and understand its implications for today."
The museum's regional offices engage local communities in support of its critical mission to bring Holocaust education and remembrance to audiences worldwide.
"With the Holocaust receding in memory and the number of Holocaust survivors diminishing, this is a critical and challenging moment for the museum," Abraham says. "The museum needs to continue to bring Holocaust education to the Western region of the United States and grow its global reach. It's only through the dedicated support of thousands of people here and many thousands more around the country that we can reach the millions we do each year around the globe. The survivors, their families and everyone who is committed to this mission are indebted to them for their unwavering support."
Abraham was previously regional director of development at American Jewish Committee-Los Angeles since 2013, leading all development initiatives in Los Angeles, as well as San Diego, Orange County, Santa Barbara, Phoenix and Denver. Her responsibilities included major gifts cultivation, solicitation and stewardship; qualification, cultivation and organizational engagement of high-capacity prospects; regional board and Board of Governors solicitations, direct mail, e-philanthropy strategies and honoree event-based development.
Prior to AJC, she was senior vice president, endowment planning and strategic philanthropy at the Jewish Federation of Greater Los Angeles beginning in 2007. In addition, Abraham was both the interim director and associate director at Hebrew Union College, Jewish Institute of Religion, Zelikow School of Jewish Nonprofit Management, in Los Angeles from 1992 to 2007. She was also director and associate director, business and professions and campaign associate, business and professions at the Jewish Federation Council of Greater Los Angeles from 1987 to 1992. Abraham began her career as executive director, Women's Division, at the Jewish Federation of the Greater East Bay in Oakland, California, in 1985.
She received an honorary doctorate in Jewish communal service from Hebrew Union College, Jewish Institute of Religion, Los Angeles in 2010; a master of arts in jewish communal service from Hebrew Union College, Jewish Institute of Religion, Los Angeles in 1985; a master of social work in community organization, planning and administration from University of Southern California in 1985; and a bachelor of arts in Spanish and linguistics from University of California, Los Angeles in 1982. She also studied economics and political science at the University of Cambridge in 1979.
Abraham is a published researcher, scholar and author as well as a facilitator and consultant for Central Conference of American Rabbis, Partnership for Excellence in Jewish Education, Jewish Federations of North America and Hillel International, among many others.
In the 25 years since it opened, the museum has educated and inspired more than 43 million visitors, including more than 10 million children and nearly 100 heads of state. A permanent reminder on the National Mall in Washington of what can occur when the world fails to take action, the museum inspires citizens and leaders alike to confront hate and indifference, end genocide and promote human dignity.
The Museum's work is having a significant impact – here in the Western Region and around the world. Hundreds of Western regional schoolteachers – and thousands more from all 50 states – are trained each year in how to make the Holocaust relevant and meaningful to young people. The museum's leadership programs are inspiring judges, police and military officers in various Western region states to heed the lessons of the Holocaust and understand their roles as safeguards of democracy. The museum brings together policymakers, diplomats and heads of state to focus on preventing genocide today.
The United States Holocaust Memorial Museum's Western Regional office is located at 1880 Century Park East, Suite 820, Los Angeles, CA, 90967. For more information, call 310-556-3222 or email western@ushmm.org.
About the Museum
A living memorial to the Holocaust, the United States Holocaust Memorial Museum inspires citizens and leaders worldwide to confront hatred, prevent genocide, and promote human dignity. Its far-reaching educational programs and global impact are made possible by generous donors. For more information, visit www.ushmm.org.