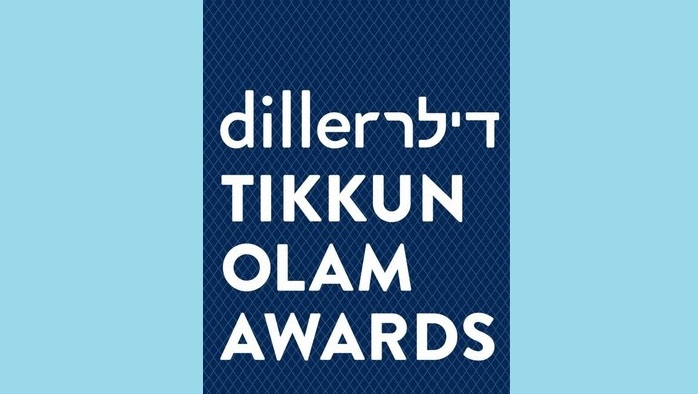 The Diller Teen Tikkun Olam Awards are seeking nominations of exceptional Jewish teens leading meaningful community service and social change initiatives. Now entering its 12th year, the national award annually recognizes up to 15 Jewish teens with $36,000 each towards their project or education. Up to five teens from California and 10 from across the United States will be recognized for their humanitarian efforts.
The deadline for nominations is Dec. 18, 2017; the deadline for applications is Jan. 8, 2018. Self-identified Jewish teens who are 13 to 19 years old on Jan. 8, 2018, are eligible. Teens who have applied in the past are also eligible to reapply.
Since its inception in 2007, the program has awarded more than $3 million to 99 teens in recognition of their vision, compassion, innovation and demonstrated ability to lead.
"Nominating a teen for the Tikkun Olam Awards is a wonderful opportunity for educators, civic leaders and teen mentors across the country to recognize young Jewish leaders who are creating meaningful change at home and across the globe," says Jackie Safier, Helen Diller's daughter and president of the Helen Diller Family Foundation. "We hope the Awards encourage and catalyze a generation of Jewish teens in their ambitious work to repair the world."
Anyone interested in nominating a teen or any teen interested in applying can complete the nomination/application process at dillerteenawards.org. For questions, contact dillerteenaward@sfjcf.org or 415-512-6432.