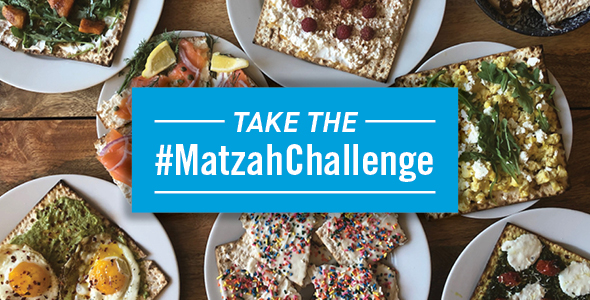 Tired of matzah yet? The UJA Federation New York hopes not! The #MatzahChallenge is going strong and they want YOU to join!
Now in its second year, the #MatzahChallenge gives you the opportunity to do some good during the most celebrated Jewish holiday – Passover! Giving back is now as easy as fixing a snack!
For every matzah photo you post to social media using the hashtag #MatzahChallenge, $18 will be donated to UJA, thanks to their generous donors: Donna & Yale Fergang and Laura & Rob Medway.
Here's how it works:
1. Create a drool-worthy treat featuring matzah
2. Snap a pic and post it to Instagram, Facebook, or Twitter during Passover (April 19 – 27) using the hashtag #MatzahChallenge
3. Smile! You've done a mitzvah. Now tag your friends to keep it going