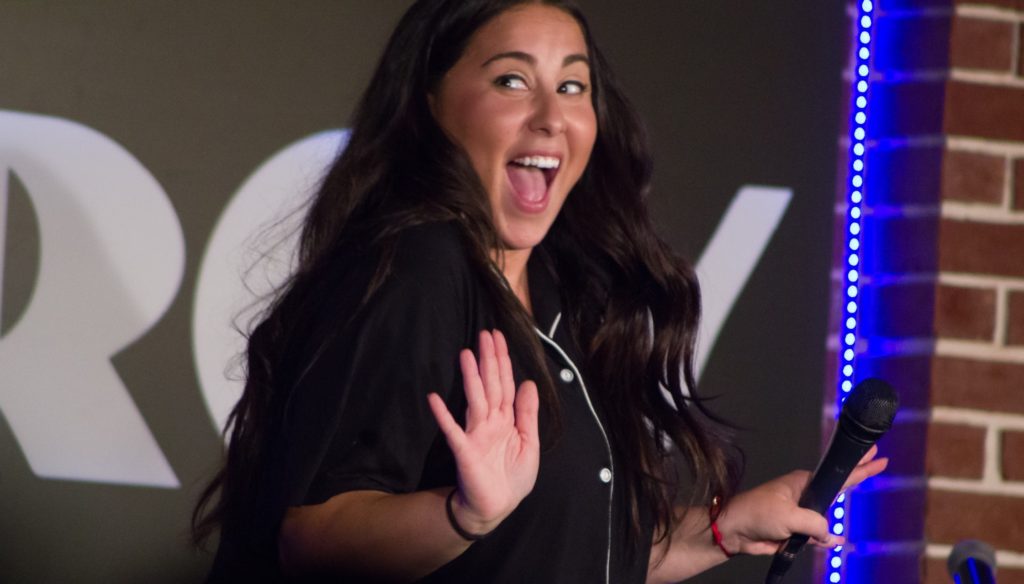 PHOTO: Claudia Oshry
The Gift of Life Marrow Registry is partnering with comedian and host Claudia Oshry, aka @girlwithnojob, to raise awareness and support for the registry ahead of Giving Tuesday, this Nov. 27.
Oshry is the creator of the Instagram account @girlwithnojob (3M followers). A New York University graduate, she built up a huge social media following of millennial women, and now also tours as a comedian who sells out theaters and clubs nationwide. Claudia and her sister, Jackie Oshry (@jackieoproblems), host "The Morning Toast," the definitive "millennial morning show." The daily show covers celebrity and business news and the sisters' personal lives.
"Partnering with Gift of Life was a no-brainer because I am really passionate about Gift of Life and its mission to help people with blood cancer find their matches," said Claudia Oshry. "It's so important for people to join Gift of Life because it's simple and you can actually save someone's life by doing so!"
To kick off their Gift of Life campaign for Giving Tuesday, the Oshry sisters on Nov. 8 hosted a sold-out SoulCycle ride at Bryant Park to support the nonprofit organization. During the class, the sisters encouraged their "toasters" (viewers of their show) to join the registry.
Tickets to the event were snapped up in less than 20 minutes after being announced on "The Morning Toast" and on the show's private Facebook group. Those who could not attend were encouraged to otherwise support Gift of Life, by going to (giftoflife.org/GTNoJob). Prior to Giving Tuesday, the Oshrys are promoting Gift of Life on their social media platforms as well.
Claudia found her personal match of a different kind when she married Ben Soffer in 2017. She told The Knot "Our ceremony was very traditionally orthodox" and was planned by Debbie Kahn of AGI Events, who had planned Claudia's bat mitzvah.
Earlier this year, the Jewish sisters (all four Oshry sisters have found internet fame), were criticized when their mother was revealed as the Islamophobe Pamela Geller. The Jewish Telegraph Agency reported in March that "the sisters never acknowledged their mother by name in any of their social media postings, and she did not appear in any of the public photos from Claudia's wedding." In a statement to The Daily Beast, Claudia wrote that their "views are separate from our mother's" and that the sisters are not "anti-Muslim or anti-anyone."
Their promotion of Gift of Life supports all ethnicities. A patient's best chance of finding a genetic match lies with those of similar ethnic background. Gift of Life was founded when Jay Feinberg was diagnosed with leukemia and told he needed a bone marrow transplant. The worldwide registry was not representative of all ethnic groups, and Jay was Jewish. There was an urgent need to add diversity to the registry.
Gift of Life found Jay a match and since then has helped to greatly expand the ethnic diversity of the donor registry.
Since its start in 1991, Gift of Life has grown the registry to more than 310,000 individuals who have volunteered to donate blood stem cells or bone marrow to save a life. In the process, Gift of Life has facilitated over 15,000 matches for those with a range of blood cancers, resulting in more than 3,300 transplants.
The organization is dedicated to saving lives and facilitating bone marrow and blood stem cell transplants for patients with leukemia, lymphoma, and other blood-related diseases. To learn more about Gift of Life Marrow Registry, visit www.giftoflife.org.