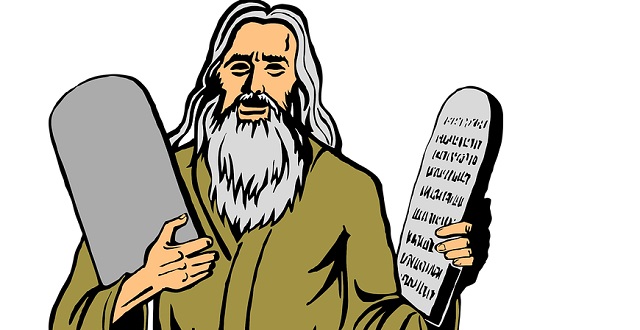 Following the holiday meal on Shavuot, many Jews spend the night in Torah study. The tradition of the Tikkun Leil Shavuot is based on the mystical belief that at midnight of the festival, the heavens open and prayers are more likely to be answered.
Shavuot commemorates the anniversary of the day G-d gave the Torah to Moses and the Israelites at Mount Sinai. Traditions on Shavuot include all-night study of the Torah on the first night, reading the Book of Ruth and hearing the Ten Commandments in synagogue.
A special Portland version of the Tikkun Leil Shavuot will be held on June 8 on the east side of the Willamette. "Hineh Ma Tov: A Night of Joyful Learning" is the first in what organizers anticipate will become a yearly event. Over the course of four hours, attendees will have their choice of classes that range from rabbinical discussion, movement, storytelling, cooking and more. Workshops will be led by members and leaders of TischPDX, The Alberta Shul, The Portland Jewish Yoga Collective, Moishe House and Congregation Shir Tikvah. Some of the teachers include Rabbi Ariel Stone, Rabbi Brian Mayer, Maggidah Cassandra Sagan, yoga instructor Rachel Stern. A full schedule will be posted in late May.
"Shavuot is one of the my favorite Jewish holidays," Eleyna Fugman of TischPDX says. "It is exciting to be part of this east side Jewish Renaissance, partnering with new and emerging Jewish groups here on the east side to create to offer a creative and experimental celebration of the holiday." Katie Schneider, Interim Director at Congregation Shir Tikvah, welcomes this opportunity as well. "Across our Jewish community," she says, "there are so many talented people who want to share what they do and what they know. We hope folks from all walks of life feel welcome to join in."
The June 8 learning will be from 6 to 10 pm at Sunnyside Community House, 3520 SE Yamhill St., Portland, OR 97214.
Organizers request pre-registration. The suggested donation is between $5 and $15 and includes light dairy refreshments. https://www.brownpapertickets.com/event/4239836