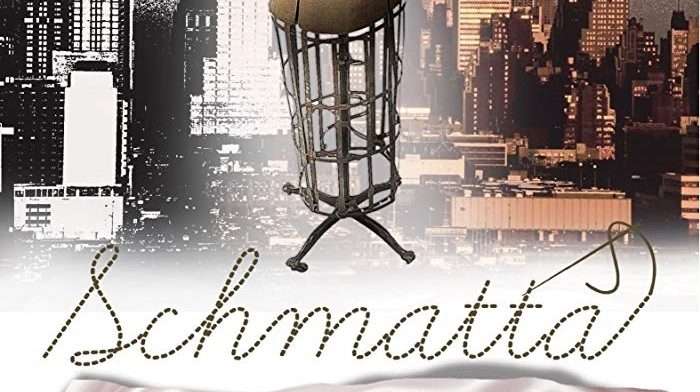 The 13th Annual Sephardic Winter Film Series will feature free films followed by a speaker and a Sephardic dessert. Films are shown at 7 pm on the second Tuesday of each month from November 2018 through April 2019 at Ahavath Achim, 3225 SW Barbur Blvd., Portland. Due to a failure of one of the building's utilities, the Sephardic Winter Film Series of Portland has postponed the showing of the first film until the third week in November. The first film will be shown Tuesday, Nov. 20, at 7 pm.
Following are the films featured in this year's series:
Nov. 20, Schmatta: From Rags to Riches to Rags. This HBO documentary about New York's garment industry and Irving L. Rousso tells the story of the vanishing garment center through the voices of the people who experienced its highs and lows. English; 72 minutes; producer Daphne Pinkerson; speaker Brad Popick.
Dec. 11, Carvalhos' Journey. A compelling documentary film about the mapping of the American west and western migration led by General John C. Freemont. "Carvalho's Journey" tells the extraordinary story of Solomon Nunes Carvalho (1815-1897), an observant Sephardic Jew born in Charleston, SC, and his life as a groundbreaking photographer, artist and pioneer in American history. English; 85 minutes; producer Steve Rivo; speaker TBA.
Jan. 8, Trezoros: The lost Jews of Kastoria. Using never-before-seen pre-war archival footage and first-person testimonies, this film chronicles the Jewish life and culture of Kastoria, a lakeside village in the mountains of NW Greece.  There, Jews and Greek Orthodox Christians lived together in harmony for more than two millennia until WWII, when the Jewish community was wiped out in the blink of an eye by the Germans.  Trezoros (the Ladino word for Treasures) takes us from joyous pre-war years through the Holocaust.
English; 87 minutes; 2018; Producer Larry Confino; Speaker: Marcia Hadad Ikonomopulos, director of Kehila Kedosha Janina Museum NY.
Feb. 12, A Woman Called Golda (part one of two). Ingrid Bergman gives her Emmy Award winning performance of one of the most famous women in modern history.  From Milwaukie, Wisconsin, she harbored an incredible dream to help the people of Israel build a new homeland. Through hardship, war, and countless sacrifice Golda survived to become Israel's first female Prime Minister. Her stunning story reminds us of how one person can make a notable difference.  An all-star cast of accomplished actors completes this film.
English; 110 minutes; producer: CBS, 1982; speaker: TBA
March 12, A Woman Called Golda (part two). See above.
April 9, The Women's Balcony. Discover Israel's #1 film of the year, featuring a cast of Israel's biggest stars!  An accident during a bar mitzvah celebration leads to a gender rift in a devout Orthodox community in Jerusalem, in this rousing, good-hearted tale about women speaking truth to patriarchal power.
Hebrew; 96 minutes; 2016; produced in Israel; Speaker: Judy Margles.
Admission and Sephardic dessert are free.
The series is sponsored by the Jewish Federation of Greater Portland, NCSY, Albert J. and Esther Menashe, Richard and Judi Matza, Oregon Kosher, Ron and Pam Sidis, Renee Ferrera, Eve Stern and Les Gutfreund, and Michael Menashe.
For more information call Ron at 503-318-3732.