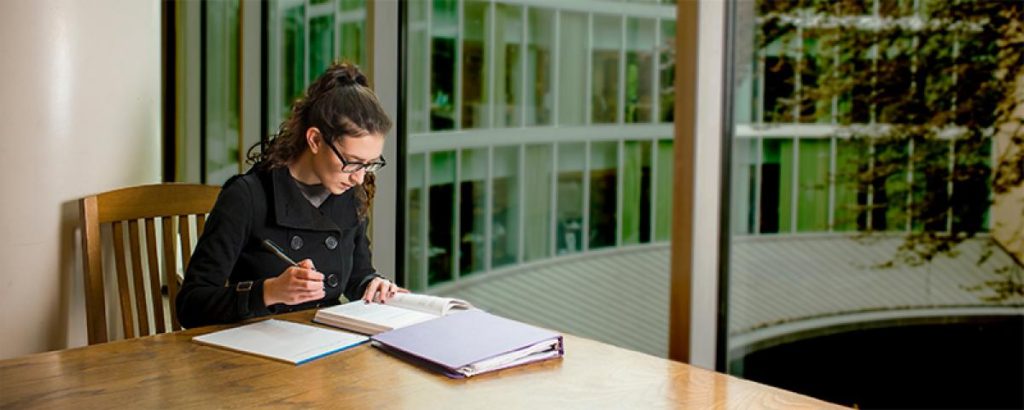 PHOTO: A student studies at Portland State University

On Aug. 29 Portland State University announced a $1 million grant through the Harold & Arlene Schnitzer Family Fund of the Oregon Jewish Community Foundation, on behalf of Arlene Schnitzer and Jordan D. Schnitzer.
This philanthropic investment will create a new scholarship program within the Judaic Studies Program and bring a visiting Israeli professor to campus.
"Thanks to the longstanding commitment of the Schnitzer family, the Harold Schnitzer Family Program in Judaic Studies is one of the finest programs of its kind on the West Coast," says PSU President Rahmat Shoureshi. "The late Harold Schnitzer was a civic leader who created incredible opportunities across our region. We are grateful that his wife and son are continuing his leadership and ongoing support of Portland State University students and programs."
The Harold Schnitzer Family Scholars Fund will serve undergraduate students majoring in Judaic studies. The award will cover more than half the cost of tuition and fees for nearly 20 students over the next five years. By supporting undergraduate students, Arlene Schnitzer and Jordan Schnitzer hope to enhance student success and attract new talent to a fast-rising program.
The gift will also establish the Harold Schnitzer Visiting Scholar Fund to bring an Israeli scholar to campus for a yearlong visiting professor appointment in a PSU department related to their area of study. The first scholar is currently being recruited from Israel's top institutions.
"My mother and I are so proud of the success that the Harold Schnitzer Family Judaic Studies Program has had at Portland State University," says Jordan Schnitzer. "Our hope is that by bringing important international perspectives to Portland and to Portland State, we can help all students enter the world as global citizens."
"This is a transformative investment in Judaic Studies," says Judaic Studies Chair Natan M. Meir. "The Schnitzers' gift will encourage and attract new and current students to major in Judaic Studies, supporting our vision of attracting a robust new cohort of students through the next decade and beyond. These accomplished graduates will be well prepared to inspire positive change in our world."