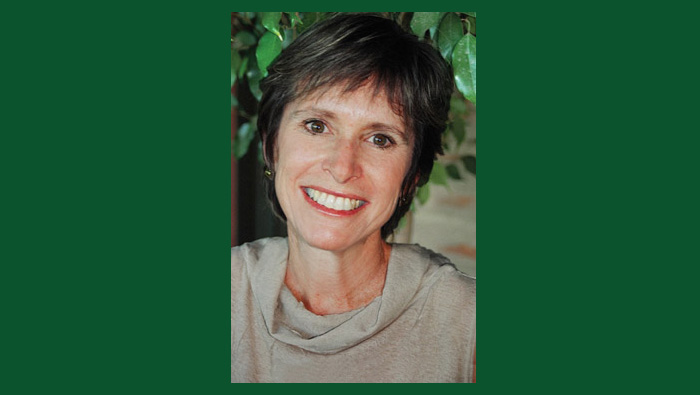 One New Year's Eve when I was 6 years old, I stayed up way past my bedtime and, crouched behind the living room door, I looked on as my parents celebrated late into the night with friends. I watched silently as they twirled to the music of Tony Bennett, drank champagne from crystal glasses and toasted "Happy New Year!" when the clock struck 12:01. I couldn't wait to be grown up – to wear silk lounge pants like my mother's and have parties where I served tiny hot dogs wrapped in pastry. From my youthful vantage point, the night seemed magical.
As Americans, we wish each other a happy new year on New Year's Eve and toast to a year of good health, friendship and success. Yet when the Jewish New Year rolls around, we wish each other something quite different. At Rosh Hashanah we say "L'shanah Tova!" – may you have a good new year, not a happy one. Why the difference?
Although Judaism values joy and happiness as an important part of spiritual wholeness, we seek something more as the foundation of our new year. To be a good, kind and caring person – to be a mensch – is what the Jewish New Year is all about. What Rosh Hashanah inspires is a message of hope that this year we will raise our spiritual awareness and become better individuals. This will be a year where we make the world a better place for our family, friends and community.
But Jewish tradition does not provide a single rule, definition or value that defines what it means to be a good person. It understands the complexity of being human and that life is complicated and challenging. Being human is messy, not messianic.
The beauty of Judaism is that it provides us with a system, a framework of values that can help us in the daily choices we make in our efforts to be good. It gives us tools that we can apply to the many complex situations and relationships we encounter.
Where do we find the tools to help us become better people? In the wisdom of the texts that are the blueprint for Jewish living found in the Torah and the Talmud.
If there is a Torah Top 10 on how to be a mensch, it would be the following:
• Love your neighbor as yourself. (Leviticus 19:18)
• Do not do to others what is hateful unto you. (Talmud, Shabbat 31a)
• Do not stand idly by while your neighbor's blood is shed. (Leviticus 19:16)
• Justice, justice you shall pursue. (Deuteronomy 16:20)
• Do not separate yourself from the community. (Pirkei Avot 2:5)
• Do what is fair and good in the eyes of the Lord. (Deuteronomy 6:18)
• Do not hate your brother in your heart. (Leviticus 19:17)
• The world stands on three things: Torah study, service of God and acts of loving kindness. (Pirkei Avot 1:2)
• He has told you what is good and what the Lord requires of you: to do justice, love mercy and walk humbly with your God. (Micah 6:8)
• You shall be holy, for I, the Lord God, am holy. (Leviticus 19:2)
To better understand and use our "mensch tool kit," we need to learn more about what each of these sayings really means and how we can apply them to our daily life. Studying what Jewish wisdom teaches us about loving others, pursuing justice, helping the needy, engaging with our community and living a compassionate life is a meaningful way to walk the path of mensch-hood.
This year when someone wishes you L'shana Tova, remember that within those two words lies a deeper, more profound meaning. For in those words is the hope that this year will be a year of learning, opportunity and commitment to becoming a good (or better) person and the knowledge that the world will be enriched by your efforts.