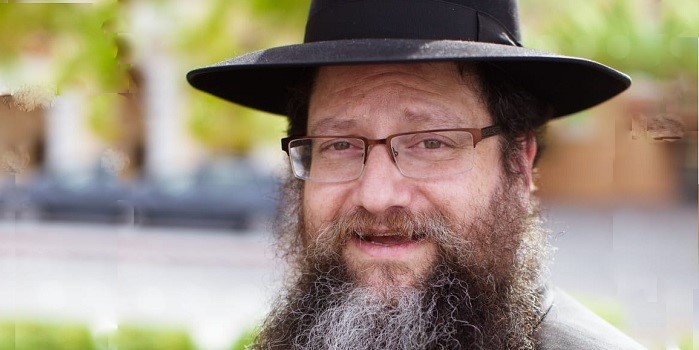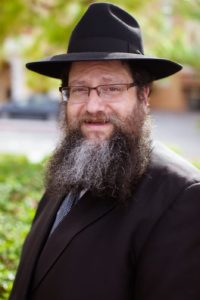 Rabbi Yosef Chaiton has a reputation for putting a positive spin on everything. Even the weather.
He and his wife, Rochel, recently relocated to Las Vegas after 32 years in Portland. They leave behind a legacy of advancing Jewish education and learning across all denominations and among the unaffiliated, joy in their work and general positivity.
"Let's put it this way," Rabbi Chaiton said in a phone interview from his new home in sizzling Las Vegas, where in late-August it was 107 degrees in the shade. "I got a very warm welcome. But don't worry, it cools down to the 90s at night for about 10 minutes."
Rabbi Chaiton demurs when asked how many students – children and adults alike – he had in his 32 years in Portland. "Some say it's a generation and a half of students, but I don't know."
A grandfather whose son lives in Las Vegas with his young family, Chaiton, 53, said an opportunity to help expand Vegas' burgeoning Jewish community via Chabad of Southern Nevada was the catalyst for his and Rochel's move.
He is assistant principal for the elementary school at Desert Torah Academy, a school of about 325 students in pre-kindergarten through high school. Rochel is teaching the academy's 4-year-olds.
"They were looking for someone to help foster growth," Chaiton said.
According to Portlanders who benefited from all he accomplished, Chaiton is the right rabbi for the job.
"Whether you spent two minutes or 30 years with Rabbi Chaiton, you gained something," said Susie Gouz, a Congregation Neveh Shalom member who's known the Chaitons for three decades.
Gouz's kids, at ages 6 and 8, won a raffle to attend Camp Gan Israel, which Chaiton had helped establish in Portland. After their first experience there, "the camp became a regular part of our summer," and now all three grandkids attend, she said.
Chaiton prepared Steven, now 36, for his bar mitzvah. As the service concluded, Gouz recalls that then-senior Rabbi Daniel Isaak remarked, "He was flawless."
Keith Berne of Congregation Shaarie Torah has been friends with the Chaitons since 1990. He and the rabbi taught in Shaarie Torah's high school for 10 years, and Berne substituted in some of rabbi's classes at Portland Jewish Academy, where Chaiton taught for 21 years, part of which time he was director of Hebrew and Jewish studies.
Berne's son refused to attend evening Hebrew high school classes after his bar mitzvah in a "traditional synagogue environment." His son wasn't alone; Berne and a few other parents asked Chaiton to instruct young teens. The boys went with it; they met at Chabad and learned from Chaiton during their critical high school years.
"It was so clear he was so dedicated to the continued success of the Jewish people," Berne said. "Whatever he could (do), he did for the love of the Jewish people."
Rochel, whom Gouz describes as "the quiet bundle of energy in (Portland's Jewish) community," also made a huge impact.
Kim Rosenberg says Rochel taught preschool for two of her three children when they attended the Aleph Bet Day School, the progenitor to Maimonides Jewish Day School.
"She is the reason my kids love Judaism," said Rosenberg, whose three children now are young adults. "She always brought warmth and love and creativity to the classroom, and it was impossible not to love her" (and her challah and eggplant salad, too).
Moshe Wilhelm – who came to Portland two years before the Chaitons – is credited with bringing the rabbi to Portland. Devora Wilhelm, wife of the Chabad patriarch, organized a bittersweet farewell for the Chaitons. Maimonides hosted the Aug. 5 open-mic event attended by 200 people.
Chaiton knows his Portland-based resume is long and distinguished – teaching across the Jewish community regardless of affiliation, shoring up Portland Area Jewish Educators (PAJE, a Jewish Federation of Greater Portland program), and helping Jewish educators themselves grow in their own profession – but the farewell event was a bit overwhelming.
"It was amazing for us," Rabbi Chaiton said. "We didn't realize the impact – and the continuous impact – we've had on the community over the years … both directly and indirectly."
Melissa Bloom, who was featured in a "thank-you" video shown at the farewell event, said what seems to be on many Jewish Portlanders' minds, "I wish you both a lot of luck in Vegas, because I know you're going to win big there."