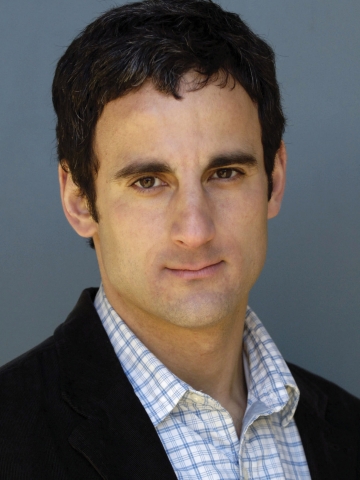 Kurdish Iraq comes alive in staged reading of first chapter of My Father's Paradise.
Fathers and sons. Land and language. Loss and reconciliation. Begin an epic journey back to Kurdish Iraq with Jewish Theatre Collaborative. Open the book with JTC's staged reading of chapter one of My Father's Paradise at the Mittleman Jewish Community Center.
JTC and partners MJCC and Hadassah are proud to launch 2012 Jewish Book Month with a preview of Ariel Sabar's highly acclaimed novel, one of 12 events scheduled across the Jewish community in November. The "Chapter One" reading is adapted and brought from page to stage by Executive Director Sacha Reich and includes one of JTC's favorite actors, Doren Elias. Join JTC, Hadassah and the MJCC as Sabar's words and images come to life in a festive atmosphere with foods from the region, a reading of the book's opening pages and a conversation about the questions it raises.
Ariel Sabar's debut book, My Father's Paradise, won the 2008 National Book Critics Circle Award for Autobiography and was a finalist for the Dayton Literary Peace Prize. His second book, Heart of the City, was called a "beguiling romp" (New York Times) and an "engaging, moving and lively read" (Toronto Star). His writing has appeared in the New York Times Magazine, Smithsonian Magazine, Boston Globe, Washington Monthly, Mother Jones and Washingtonian, where he is a contributing editor.
Ariel Sabar's My Father's Paradise is the 2012 selection for One Book, One Community, which encourages individuals to read, participate in meaningful conversation, enjoy entertainment and celebrate Jewish Book Month as a community.