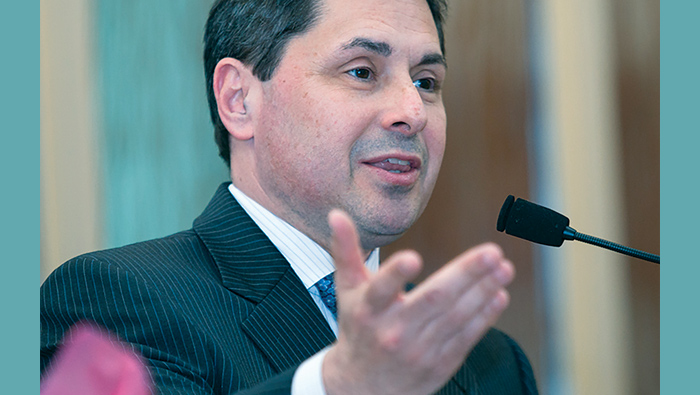 Welcome to this wonderful Resource Guide that includes everything about the Jewish community in Oregon and Southwest Washington. We are grateful to Oregon Jewish Life magazine for compiling this important information that connects our Jewish community.
The Jewish community of Greater Portland is not impervious to shifting national and local trends, both general and Jewish, that are affecting the needs, challenges, attitudes and very constructs of our community today. An array of demographic, economic, social, geographic and philanthropic shifts are challenging established norms and models. It is evident that different and new ways of community building and engagement are needed.
The Jewish Federation of Greater Portland is looking at the community in a new way. Our focus is on identifying and facilitating attractive and meaningful options for Jewish individuals and families to participate in at every stage of their lives. Moreover, we recognize that our existing infrastructure may not be fully meeting the needs of our diverse Jewish community. Therefore, we must explore and implement new approaches to reach and serve more people – more effectively and efficiently, throughout the community.
We are beginning to look at our Jewish community and our funding allocations through the lens of "life stages." These life stages include:
Toddler/Preschool
School Age Children/Teens
College Age
Young Adults (22-35)
As we implement this new strategy, we understand we cannot make the desired impact if we try to tackle every stage of life simultaneously. The old adage rings true – "If you try to do everything … you will end up accomplishing nothing."
After much discussion, the federation decided to focus on two initial underserved life stages – school-age children/teens and young adults (ages 22-35) as the first two priority areas.
Federation strives to partner with local and national Jewish organizations for new initiatives or amplification of existing programs and services to meet the needs of these life stages. We are confident this will make a tremendous impact for the long-term future of our Jewish community. And in upcoming years we will expand our efforts into the other life stage areas, understanding that each is important for Jewish continuity and connectedness.
We are moving our vision forward of creating a more vibrant Jewish community. Thus, as our community evolves, and its needs change, the Jewish federation is focused on listening, being current and forward-thinking.
This past year we have been very thoughtful and deliberate as we continue to transform our work – including our new life stages approach and new marketing strategies. It is our goal to make the greatest, most lasting impact on Jewish life in Greater Portland, Israel and around the world. We have added new initiatives including a Jewish Free Loan program for "life's ups and downs," a mentoring program for young adults called, "Pathways," and a new women's giving circle. We have also expanded our availability of PJ Library for children ages 6 months to 11 years of age and soon a new community mikvah will open.
The Jewish Federation of Greater Portland is a forward-thinking, community organizing/convening, problem-solving organization that raises funds to support our mission, our work and the people in our Jewish community. Our focus is on enhancing the Jewish experience for people wherever they are and however they wish to engage Jewishly.
As our 100th anniversary approaches in 2020, the Jewish Federation of Greater Portland is in the position to best support our Jewish community. We will do everything we can to create a shared vision of a growing and vibrant Jewish community. And we want you to partner with us in this process.
Enjoy this Resource Guide and take advantage of all our Jewish community has to offer.
Marc N. Blattner is the president and CEO of the
Jewish Federation of Greater Portland.