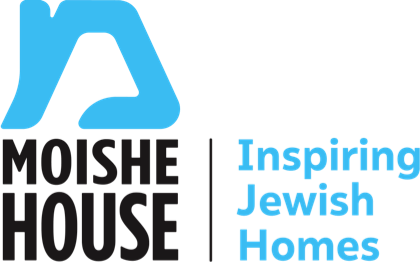 Moishe House has been awarded the Jerusalem Unity Prize in the international category. Moishe House received the prize for its worldwide success in engaging Jewish young adults in meaningful ways and empowering them to create their own vibrant communities.
Through a global ecosystem of interconnected programs (see Portland House below), the Moishe House model ensures that Jewish young adults are equipped and inspired to create Jewish homes and access Jewish events every day of the week.
"We are deeply honored to be recognized alongside leading Israeli and global Jewish initiatives," said Moishe House Founder and CEO David Cygielman. "This award will serve to inspire us to continue to expand the opportunities to empower even more Jewish young adults to build meaningful communities around the world."
Moishe House is a global network connecting more than 65,000 Jewish young adults in over 25 countries with 11,000-plus programs through Moishe Houses, Moishe House Without Walls, Immersive Jewish Learning Retreats, Camp Nai Nai Nai and the Open Dor Project.
The Jerusalem Unity Prize is given to individuals, organizations, and initiatives in Israel and throughout the Jewish world whose actions are instrumental in advancing mutual respect for others amongst the Jewish people, during crises and in daily life. The prizes will be awarded in a special ceremony at the Israeli president's residence on June 5, Global Jewish Unity Day, at 3 p.m. local time.
The prize was created to memorialize Eyal Yifrah, Gilad Shaer and Naftali Fraenkel, after they were murdered by Palestinian terrorists in 2014. A special public committee selected the winners. The committee included former Jerusalem Mayor Nir Barkat; the chairman of the award committee, Kobi Oz; Brig. Gen. (res.) Amal Assad; Ruth Calderon, Noam Lautman, David Menachem, Michal Shalem, Shay Doron , Rabbi Lord Jonathan Sacks, Isaac "Bougie" Herzog, Natan Sharansky and the families of Yifrah, Shaer and Fraenkel.
"I welcome this year's winners, who constitute a diverse and unifying mix of Israeli society and Diaspora Jewry," said Barkat, who initiated the Unity Prize. "The spirit of the three boys and their families inspires us and sets before us the importance of finding the common denominator of the Jewish people, even when there are disagreements."
Founded in 2006, Moishe House has built out an innovative model that is transforming how Jewish young adults across the world connect and stay involved in the Jewish community. MH's mission is to provide vibrant Jewish community for young adults by supporting leaders in their 20s as they create meaningful home-based Jewish experiences for themselves and their peers. To learn more, visit  www.moishehouse.org
 MOISHE HOUSE PORTLAND
www.moishehouse.org/find-a-house/portland/   and www.facebook.com/MoisheHousePDX/. The five residents of Moishe House Portland organize seven events a month for 22- to 32-year-old Jews living in Portland, some inside our home and most in the city. Programming ranges from social, religious, cultural, educational, and social service events. Moishe House is a place for young adults to become involved in the Jewish community, to meet others their age, and to develop their Jewish identity at any pace they feel comfortable with. Located in Portland's hip Northeast neighborhood, Moishe House PDX is walking distance to countless bars, breweries, music venues, dance clubs, cafes, food spots and much more! Visit and like our Facebook page, and feel free to contact us if you have any questions.