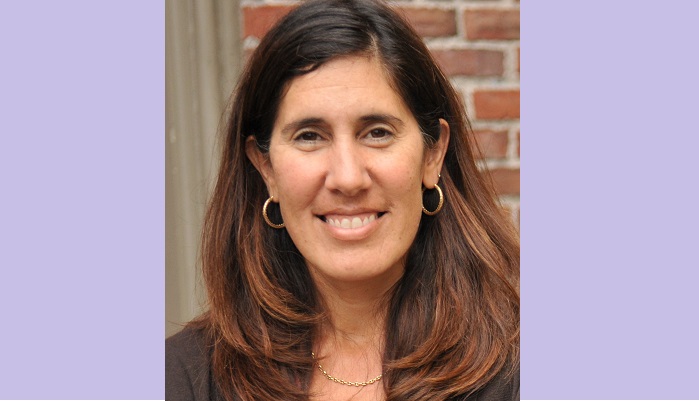 Mia Birk, 50, contributes her time, expertise and targeted funding to make the world a better place because, "I am grateful beyond measure for all that I have and all that I am. … Being able to give back fills me with joy."
She doesn't think of herself as a philanthropist, which for her conjures the image of major financial donors; she considers her contributions more about tikkun olam.
"I do not recall a time when volunteering and/or charitable giving were not a part of my family or life – whether it was tzedakah at Sunday school or raising money for BBYO in high school," she says.
"A lot of things need both time and money," she says. "I donate a lot of time."
In her professional life, Mia was the bicycle program manager for the city of Portland 1993-99 and worked in several positions at Alta Planning and Design including president and CEO. Now she shares the wisdom and experience she gained to serve as a professional coach and business advisor who helps women in their career journeys and improves businesses' approach to elevating women. She also donates that expertise.
"I intend to share that expertise with Impact NW and the Eastside Jewish Commons," Mia says.
She sits on the board of Impact NW, a Portland nonprofit that provides comprehensive anti-poverty programs "to help people prosper through a community of support." She also serves as chair of the steering committee for the Eastside Jewish Commons, a project to achieve a new vision for Jewish community space on Portland's Eastside.
She says the Eastside Commons project is now "full steam ahead." The group launched a website (eastsidejewishcommonspdx.org) March 5, is in the process of forming a 501(c)3, and is developing a business plan and working on an architectural concept for a multi-purpose shared space. "We need to find a building and know the zoning parameters," she says. That space needs to accommodate a preschool and a kosher café serving beer and wine along with all the other educational, cultural, religious and social programs being envisioned.
"This feels like the right moment; it seems to strike a chord," says Mia. "There are a lot of Jews on the Eastside."
Mia has lived on the Eastside since moving to Portland in 1993. Now she and her husband, Portland native Glen Coblens, live near Mt. Tabor. The couple have three children, Skyler, 19, a sophomore at the University of Oregon; Sasha, 15, a sophomore at Cleveland High School; and Levi, 5, a kindergartener at Glencoe Elementary. The family belongs to Congregations Shir Tikvah and Neveh Shalom, where Glen is vice president and where the couple recently co-chaired the annual auction. Mia is part of the Women's Giving Circle at the Jewish Federation of Greater Portland. The family is also involved with the Jewish Sports Hall of Fame, Maccabi Games and B'nai B'rith Camp.
Mia and Glen also contribute financially through their donor-advised fund at the Oregon Jewish Community Foundation to Jewish and secular organizations.
"A number of years ago, I was on the board of Cycle Oregon, which uses ride fees to support needs in rural Oregon," says Mia. "Our grant funds were managed by OCF (Oregon Community Foundation), so I came to understand the value of community foundations. I was in charge of the grants committee, and I saw how small grants – like $3,000 to replace the Grange Hall roof in a small town like Enterprise – made such a difference."
After that experience, she and Glen decided to create their own fund.
"OJCF provides a partnership and a tool for giving that anyone in the community can use, even with just a little bit of money," Mia adds. "The foundation invests your money, and you can give to whichever organization you want. It is a wonderful tool."