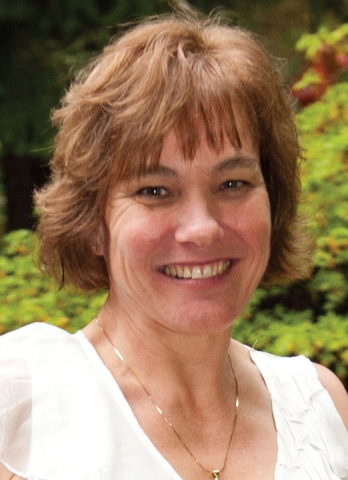 Synagogues, schools and special-needs providers – to me, these are each an integral part of community.
This issue of Oregon Jewish Life features special sections on synagogues and schools. Oregon has seen an explosion in options for both in recent decades. We also devote our Through the Ages section to looking at ways the community includes those with special needs.
When I moved to Battleground, WA, in 1992, the Jewish Community Association of Southwest Washington was transitioning from a social group to a congregation. Though I moved to Portland in 2000, I've enjoyed watching that group continue to evolve and grow. Now called Congregation Kol Ami, the full-service congregation is poised to move into a beautiful new synagogue, the first to be built in Clark County. This issue offers a peek at that new facility, as well as updates on congregations throughout Oregon.
As we attended the b'nai mitzvah of my sons and their friends, I think we experienced every synagogue that existed in those years in Portland. The rich diversity our community offers is truly incredible.
When my sons graduated from Portland Jewish Academy's middle school, I had the opportunity to visit many of the community's high schools, public and private. The range of options to meet every student's needs also is impressive. All of the high schools we visited had much to recommend them. The trick was choosing the best fit for each of my sons. Our Back to School section offers tips on how to choose wisely for your family.
My work as a journalist in the Jewish community led me to friendships with several families who include someone with special needs. I wrote many stories about the formation of TASK – originally Treasuring and Accepting our Special Kids; now Treasuring, Accepting and Supporting Kehillah (Hebrew for community). This issue includes a look back at all TASK has accomplished.
I remember one TASK member telling me that while everyone has challenges to overcome, some people's are just more visible. My favorite perspective on special needs came from a man confined to a wheelchair by multiple sclerosis, who with his wife is raising a son with autism. He told me some people look at a rosebush and lament it has thorns; he looks at a thornbush and marvels that it has beautiful flowers.
As our schools and synagogues have reached out to those with special needs and cultivated the gifts they bring to our community, our community has enriched and been enriched by those individuals.
Deborah Moon
Editor-in-Chief
_____________________________________
Dear Bob (Philip, publisher):
I read Jewish Life, and it is truly impressive. Everything from the quality of the presentation (look and feel) to the articles and the caliber of advertisers speak well for all your efforts. Your attention to food and wine is a subject everyone can relate to on at least some level, and I especially enjoyed the "Street Food" article (I'm a huge fan of Portland food carts!). Also, the follow-up article on Aithan Shapira caught my eye. I really like that one sample of his art and will search for more of his work.
Sue Porter,
Portland
_____________
Dear Deborah:
This note is to let you know that my wife Sarah and I are very impressed with the successor to the Jewish Review. The quality of the material is superior and it is exciting to see how you are covering so many of the views of the Oregon Jewish community. The quality of the publication is beyond our expectations and is very worthwhile.
One thing that we miss, however, is the obits, births, marriages, graduations, etc. that were listed in the back of the Review. To us who now live in North Carolinia, we depended on the Review to keep up to date with the friends we left behind so long ago.
Our personal regards to you. Keep up the good work.
Al and Sarah Mendlovitz
North Carolina
_____________
Dear Editor:
One addition to the "Appetizing Legacy" article: You mentioned Mr. Mosler had lived in Seattle. What you didn't mention is that there's still a Mosler Street named after his family in Seattle. It's a short street right by Seattle Community College.
The pics in the article were great. Brought back a lot of memories.
Sue Benyowitz
Los Angeles
_____________
Dear Editor:
Sura Rubenstein's article "Appetizing Legacy" in the July 2012 issue stimulated wonderful memories. Born in 1951, I attended Temple Beth Israel Sunday School. My father, Leo Bergman, would pick me up and we'd drive to Mosler's Bakery for rye bread and bagels. I was very young and even shorter than Mr. Mosler, and the bakery was always packed when we arrived; however, the moment he spotted me – or any child in the crowd – he would motion the adults to stop talking. Then he would come from behind the counter, bend down, motion me forward with his finger and say, "Dahling, you vant a bagel?" I knew to choose quickly because the grown-ups weren't thrilled about the break in the action. I pointed, he picked the bagel out of the bin, handed it to me with a smile – and then turned back to the adult business of buying and selling. I knew he must be a good man to make such a fuss over a little girl who usually didn't feel very special.
I also remembered Mrs. Neusihin. We'd stop at her home on SW College Street. The garage door would be open and she'd be moving among the pickle barrels, wearing a huge, well-worn man's wool sweater and smoking a cigarette. Like Mr. Mosler, she initially ignored the adults to give a child a pickle straight from the barrel.
Thank you for this opportunity to share my memories. I have so many more … visiting my parents' friends on SW Arthur Street before that Jewish community was destroyed by urban development. These were grown-ups from another world – the Old World – with funny accents, living in old homes with strange cooking odors, listening to the radio broadcast of Metropolitan Opera and weeping at the beauty of the music. They had all suffered – either in Russia or, later, in Europe. Now they are all gone. It saddens me to know that my children and grandchildren will never know the beauty and richness of that world.
Jill Strasser
Portland
_____________
Dear Editor:
What a treat to pick up Oregon Jewish Life and see the article "Appetizing Legacy." Pictured was Harry Mosler, the divine baker of Jewish rye breads for about six decades. He has been the most vivid part of my culinary memories. I was not the only fortunate child who accompanied her mother to the bakery, only to be gifted with a bagel directly from the baker. I grew up sharing his Russian rye, always a staple in my grandparents' kitchen and eventually my mother's. It was a precious link to the past when as a young newly married woman, I sought out his bakery and greedily indulged in handfuls of warm, fresh from the oven, soul satisfying mouthfuls of his wonderful loaves while driving home.
The next picture (Bohemian Restaurant) brought wonderful memories flooding back from the '50s. My young husband thought the next thing to heaven was their Napoleons, an elegant stack of puff pastry separated by real pastry cream and slathered on top by a rich dark chocolate glaze. I could never pass their window without indulging him.
Then there is the matter of kosher dill pickles made by Mrs. Neusihin, which equaled the quality of those that perfumed my grandpa's cellar as they fermented in a huge earthen crock.
All these wonderful memories trigger many others. I was introduced to the wonders of the vegetable garden that my grandpa lovingly tended. He would pull a tender specimen from the earth, rinse it with the hose and offer me my first taste of a fresh carrot or zucchini. I was immediately smitten and always loved to work in the earth. My absolute favorite childhood memory was of sitting in their bountiful fig tree with an armful of fairytales, pulling at my leisure big fat figs that were ambrosia.
I read the magazine from cover to cover, delighting in the quality of the articles.
Marilyn Chalmers
Portland