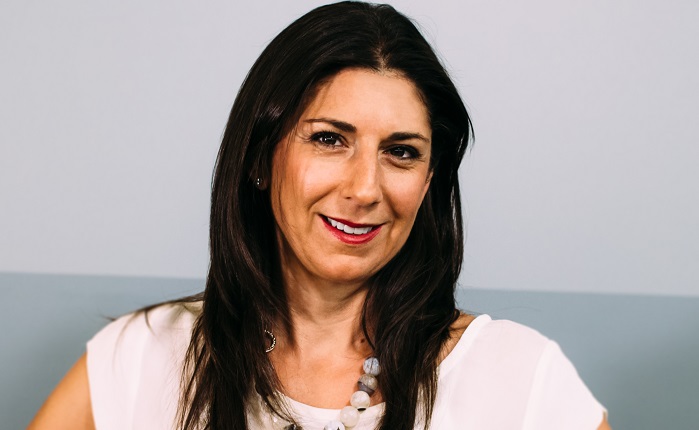 Lauren Goldstein, 43, believes every philanthropist needs their own journey and exploration of meaning.
"Mine happened in two phases," says Lauren.
She gained "my own passion toward being Jewish" while in college at Tufts. "Within the first week of school, I met more Jews my age than I'd met in my whole life," she says. "One of my girlfriends convinced me to check out Hillel – and cook a Shabbat dinner." Her involvement in Hillel and spending her junior year in Israel had a potent impact. "This college experience and understanding the intersection of my Judaism and giving was very powerful for me."
Her second step toward a philanthropic view of the world occurred on a 2012 mission to Israel with the Jewish Federation of Greater Portland.
The mission took participants to two youth villages, Neve Michael (where JFGP funded a petting zoo for animal-assisted therapy) and the Goldstein Youth Village (where federation provided funds for a fitness facility).
"We saw more of our federation dollars at work, with an outdoor fitness facility that was created to get young men and women into shape before entering the army," says Lauren, adding that the stories of the young people at the village are incredibly sad. "Federation had already funded part of the gym, but while on the mission, our crew was able to pull together funding to complete the costs."
"The kids that we met at Neve Michael and the Goldstein Youth Village were touched and given a second chance through dollars that federation made possible," she says. "It's one thing to read or see pictures, but another to hear their stories firsthand. Truly amazing what we've made possible over the years – one dollar at a time."
Lauren's personal journey to philanthropy is built on a foundation of tradition. Born and raised in Portland, Lauren's parents and grandparents were involved in the Jewish community. The family has belonged to Congregation Beth Israel "for a gazillion years." She and her husband, Mark, and sons, Jack, 11, and Evan, 8, are still active in the Reform congregation.
"My grandmother, Ida Shleifer, used to talk with me about her work with Hadassah and other organizations," says Lauren. "She came to Portland from the Ukraine – and like many Portland Jewish immigrants, started businesses and had to work so hard. Yet, they always gave – whatever they could. This deep commitment to tzedakah and taking care of our own has been instilled in me since birth."
In 1998 Lauren's longtime friend, Cheryl Tonkin, persuaded her to return to Portland and become involved in federation's women's division.
Even though Lauren had been involved with federation since moving back to Portland, her involvement has grown much deeper in the ensuing years. She has served on the federation board for six years and chaired the annual campaign two years.
"The power of federation is that it has an educated view into the many needs of the Jewish community – both in Portland and abroad," says Lauren. "Therefore, it can be the catalyst to support our community in such powerful and impactful ways."