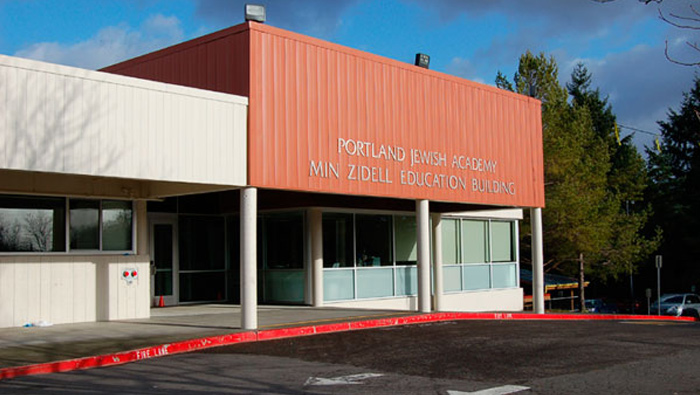 High school students and their parents are invited to a Jewish College Night program March 14 at the Mittleman Jewish Community Center.
This free joint program of Portland Area Jewish Educators (a program of the Jewish Federation of Greater Portland) and the MJCC runs from 6:30 to 8 pm. The evening will present information about college admissions, financial planning for college, Jewish campus organizations and gap year programs.
Those scheduled to speak at the event are Jodi Walder-Biesanz, college admissions coach; Tim Tank, financial planner; Andy Gitelson, Oregon Hillel Foundation; Shiran Halfon, Greater Portland Hillel; Amy Sherer, University of Washington Hillel; Rabbi Dov Bialo, Chabad Student Center at Reed; Shira Melul, Akiva at University of Oregon; and Miera Spivak, Oregon NCSY, who will speak on gap year programs.
"It is imperative that Jewish teens consider the presence of Jewish organizations on campus, such as Hillel, during their college search, not only because of the opportunities to observe Jewish holidays and connecting with a Jewish network, but because of the support and advocacy that we provide during the college experience," says Andy Gitelson, the executive director of Oregon Hillel Foundation at the University of Oregon and Oregon State University.
Tim Tank, a financial advisor at Morgan Stanley Wealth Management, has been assisting families with college financial planning strategies for about 10 years.
"Successful college planning may be as simple as knowing the rules," says Tim. "The college financial aid forms (and college aid offices) work similar to your tax return. While you may not know all the rules, the rules are often black and white.
"For many families, planning for college is simply an extension of the parents' retirement planning," he says, noting much of his presentation will target the parents in the audience. "If the college planning is not done correctly, it can permanently alter the retirement plan."
College Admission Coach Jodi Walder-Biesanz puts her drama degree from UC Irvine to good use, admitting she can be overly dramatic when explaining why it is important to find a right match college. Jodi got her college counseling certificate from UCLA in 2005 and since then has helped more than 600 students navigate the college admissions process.
"Our society is pretty obsessed with college admissions, and the media frenzy can ratchet up the stress level of students and parents in very unhealthy ways," says Jodi, noting she hopes students in grades eight to 11 and their parents will attend the college night. She likes to begin working with students in ninth grade, but doesn't want older students to think it's too late. "The college exploration process should be one of self-reflection and discovery for the student."
In anticipation of college night, Jodi shared the following facts many families may not know:
Students do not need to take both the ACT and SAT, and there are over 800 four-year colleges across the U.S. that do not require standardized tests for admission.
College admission officers are more impressed by students who have a paid job (think FroYo or McD's) than they are by students who spend their summers at expensive camps or on international service trips.
When it comes to post-college success, it is not where you go to college, but what you do while you are there that matters.
For more information or to register, visit oregonjcc.org/collegenight. Walk-ins are welcome.