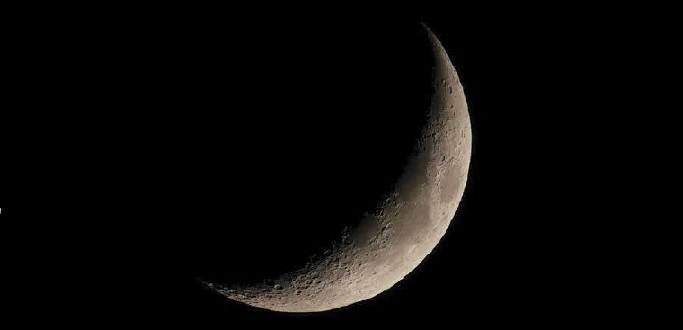 On Dec. 17 Israeli nonprofit SpaceIL and Israel Aerospace Industries presented a time capsule that will travel to the moon with the first Israeli spacecraft set to launch from Cape Canaveral, FL, in February.
The time capsule will travel to the moon inside SpaceIL's lunar spacecraft. The time capsule consists of three discs, each containing hundreds of digital files including: details about the spacecraft
and the crew building it; national symbols, like Israel's Declaration of Independence, the Bible, "Hatikvah," and the Israeli flag; cultural objects; dictionaries in 27 languages and encyclopedias; the
Wayfarer's Prayer; books of art and science and Israeli literature; information about Israeli scientific and technological discoveries that influenced the world; photos of Israel's landscapes and leading figures; and a children's book inspired by SpaceIL's mission to the moon.
The time capsule, along with the spacecraft, will remain on the moon indefinitely. With no plans to return to Earth, the spacecraft and information within the time capsule's disks could be
found by future generations.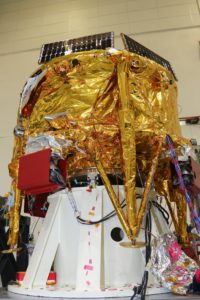 The spacecraft, recently named Beresheet (the Hebrew word for Genesis), will launch alongside other satellites as a secondary payload on a SpaceX Falcon 9 rocket. The precise launch date remains undetermined.
"This is another step on our way to the moon," said Ido Anteby, CEO of SpaceIL. "The spacecraft's historic journey, which also includes a scientific mission, makes a significant contribution to advancing the space industry and the subject of space in Israel."
The spacecraft, whose construction was carried out at IAI's Space Division, successfully completed a series of recent tests to examine the integration of systems, and a series of complex experiments aimed at testing its durability.
Next, SpaceIL will soon ship the spacecraft to the launch site in Cape Canaveral, Florida.
In October, SpaceIL and the Israeli Space Agency announced a collaboration with NASA that will enable SpaceIL to improve its ability to track and communicate with the spacecraft before, during and after landing on the moon. A retro-reflector from NASA was installed on the spacecraft that will enable NASA to precisely locate the spacecraft on the lunar surface after the landing. SpaceIL, the Israel Space Agency and NASA also agreed that NASA will have access to data gathered by the magnetometer installed aboard the Israeli spacecraft. The instrument, which was developed in collaboration with Israel's Weizmann Institute of Science, will measure the magnetic field on and above the landing site.