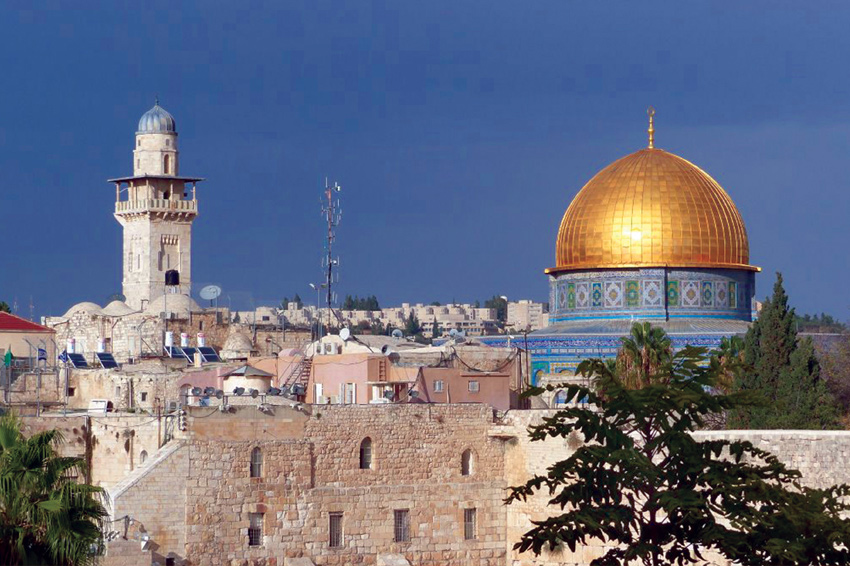 Far from being a "new" cliché, those of us over 55 are not living the same way our parents and grandparents did in their senior years. Many of us are far more physically fit and active.
With that in mind Stacy Wasserman decided to create L'Dor V'Dor (From Generation to Generation), a nonprofit organization created for the sole purpose of making a trip to Israel more affordable for those age 55 and older. This was in 2011.
"I really wanted to make this trip with my husband. My belief is that it is not enough for us to make sure our children and grandchildren make this trip –we must make it, as well," explains Wasserman.
Their first planned trip in 2009 with the Jewish National Fund wound up being cancelled due to weather.
Wasserman rebooked the trip for 2010, but her husband was too nervous to go due to news reports of unrest throughout the region. Then in 2011, the pair finally made the trip together and he had a marvelous time.
After the trip, this determined woman decided to create her own tour with the help of a travel agency in Los Angeles and to cultivate what she explains is "A Taste of Israel."
"L'Dor V'Dor was created with love," says Wasserman. "Each trip is different: the weather, the applicants and new places to visit. The only thing that is common is the feelings that everyone leaves Israel with. For many it is hard to explain; sometimes the explanation comes in tears, other times in actions. It truly is a very magical and personal experience."
In keeping with today's active adults, Wasserman wants everyone to know that those who participate must be relatively physically fit. "We have 10-12 hour days on a very comfortable tour bus with a professional tour guide – however we also get on and off that bus six or more times a day and do a lot of walking on the cobblestone streets that are also very uneven. Because of this we can't accommodate anyone who has a need to use canes, walkers, crutches and wheelchairs. Everyone needs to be able to do all that is needed to enjoy seeing all the various stops along the way.
"We have 40 people per trip," she adds. "The next trip we'll be doing in October. Our goal is to make the trip affordable and not use up our entire retirement fund. This cost will be $2,150 plus a promise of a $500 donation for helping others of our generation make the trip."
About 120 people have joined her trips. Wasserman and her husband are looking forward to making the trip in October. "I'm a real mother hen! I make sure everyone is able to truly connect not only with each other as a member of the same generation but through their connection to Israel, as well."
Typical itineraries include visiting or experiencing: Ammunition Hill, The Knesset, planting a tree, light show, Hadassah Hospital, Temple Mount, Chagall windows, marketplace, detention camps, bullet factory, Maya Sherim, Mount Scopus, Masada, Dead Sea, Western Wall, Western Wall caves and Kibbutz life.
According to Wasserman, the fee includes: admission to all museums, cultural centers, Masada and group transportation to and from each location; transfers from/to airport (unless you do not go back to the airport with the group after the farewell dinner); seven dinners, two Shabbat dinners and one lunch at the Dead Sea; and four-star hotels throughout the trip (daily breakfast) during the 11 nights/nine days.
Guests are responsible for all gratuities (hotel, bus driver and guide; about $120 per person), daily lunches/snacks, added tours and transportation, and any extra trips or when provided transfers are not used.
What sets a L'Dor V'Dor tour apart from other tours to the Holy Land is that they are geared only toward active adults over 55.
"We don't have to worry about making it fun for kids – we stay and visit places that our age group has a genuine interest and passion to learn about and experience. It's truly a time for us!" says Wasserman.
The next trip will be Oct. 15-28 and applications are
already online. For more information: ldorvdorisrael.com or call 818-943-1407.