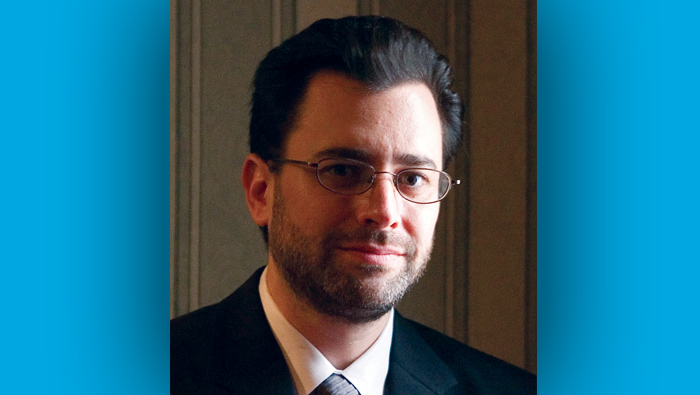 Paul Golin, executive director of the Society for Humanistic Judaism, will be in Portland May 5-7 speaking on the future of liberal Judaism, intermarriage and separation of church and state (see box).
He will participate in three presentations while visiting Portland's Congregation Kol Shalom. Paul says that the Saturday afternoon panel discussion promoting a secular government is the program he expects will draw the broadest audience during his Portland visit.
The panel will explore how climate-change science, women's reproductive rights, LGBTQ equality and fair immigration policy are all argued against from a perspective of religious fundamentalism, and how those arguments can be countered with a return to the founding ideals in the U.S. Constitution of the separation of church and state.
"Jews have a unique voice in advancing the cause for separation of church and state," says Paul. "People should do what they want in private, religious spheres of life. But government should not favor one religion over others."
Noting most Americans do not identify as "religious," he says the panel discussion will appeal to many who reject religions seeking to control "what we do." He says he hopes the panel will also address how people can become involved and influence the political arena now.
Paul previously served as associate executive director of the Big Tent Judaism/Jewish Outreach Institute, a national, independent, transdenominational organization reaching out to unaffiliated Jewish families with an emphasis on engaging intermarried households and helping the organized Jewish community better welcome them in.
As part of an intercultural and interracial couple, Paul brings both personal and professional perspectives to the topic of intermarriage, which will be the focus of his Sunday presentation at the Mittleman Jewish Community Center. Because his wife does not participate in another religion, Paul says interfaith is not an apt description of their marriage. But he has an Ashkenazi Jewish background and she is Japanese, so they are definitely intercultural and interracial, as she is Asian and he is Caucasian. The couple are raising their two children with Jewish traditions.
Whether a marriage is interfaith, intercultural or interracial, Paul says that more Jews are intermarried than "in-married."
"Intermarriage speaks to a lot of families," he says, noting Jewish parents of intermarried couples are especially interested in the topic and how it affects their grandchildren.
"Humanistic Judaism is the most accepting of intermarriage; there are no barriers," he says, noting he has worked on the issue for 16 years. "We are the only movement that can say intermarriage is good, period. … For us Judaism is a culture anyone can benefit from."
He says Humanistic Judaism accepts anyone who says they are Jewish and identifies with Jewish history and the Jewish people. "That is pretty radical for a Jewish denomination."
The practice of Jews telling someone else they are not really Jewish is "one of the most divisive things Jews do to each other."
He believes that if people find meaning in however they do Judaism, they should be accepted.
"Humanistic Judaism benefits the Jewish people," says Paul. "For over 50 years we have enabled tens of thousands of families to feel connected as Jewish households, which is a great benefit to the Jewish community."
He hopes his visit to Portland, his first, will give more people who have not found ways to connect to their Jewish heritage a chance to do so. "That is what we can provide," he says.
Society for Humanistic Judaism Presents The Future of Liberal Judaism
May 5: Future of Liberal Judaism. 7 pm Shabbat service at Kol Shalom, 1509 SW Sunset Blvd., Ste. 1E
May 6: Defending Separation of Church & State. 3:30 pm panel discussion at the Q Center, 4115 N Mississippi Ave.
May 7: Intermarriage and the Future of Judaism. 11 am talk at the MJCC Chapel, 6651 SW Capitol Hwy.
kolshalom.org | info@kolshalom.org | 503-459-4210