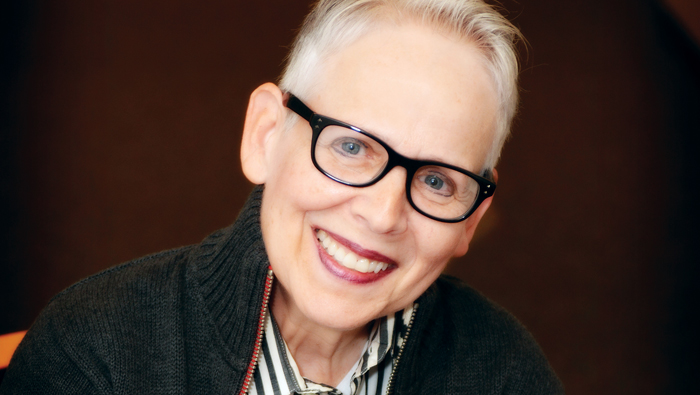 After surgery and an extremely difficult recovery following a 2007 diagnosis of a rare cancer, Jean Rosenbaum decided she wanted to do something to give back and live each day with joy.
With her own bout with mortality etched in her mind, Jean began working a few hours a week at a local hospice as a public relations consultant and soon became director of marketing.
"When I met with patients, I was moved by the things people requested," says Jean. "They were small things.
"There were so many unmet needs, and it was an honor to spend time with people who had so few hours left to share," explains Jean.
Though hospice care is covered at 100% for those on Medicare, the coverage brings with it a lot of guidelines that limit what a hospice can provide. Bus fare for a family member to visit, a marriage license, a last trip to the beach and headphones to listen to music are common requests not covered by Medicare. For patients with limited funds, such wishes often went unmet.
Jean joined the board of the hospice's fledgling foundation hoping to be able to meet some of the simple requests she kept hearing. When an attorney suggested it would be easier to incorporate as a 501c3 foundation if it were not tied to a specific hospice, Jean created the Pacific NW Hospice Foundation and incorporated as a nonprofit in 2010.
Since then the foundation has granted some 500 wishes for patients nearing the end of their journeys.
Many hospices have foundations, but those are often for capital needs or big projects.
"No other organization funds individual patient wishes," says Jean. "We try to have funds available so we don't have to turn anyone away."
Families or social workers can fill out requests with an online form or call Jean, who says she funds many requests on the spot.
"I listen. They all sound legitimate, and they all make me cry," says Jean. "I've only declined one request in five and a half years."
As executive director, Jean was the only staff member until last June. Now the staff includes a communications director, development director and executive assistant.
Currently the majority of the funding comes from the annual gala (see box). With a development director on board, Jean hopes to start building endowments. Last year her cousins created a fund to grant wishes for Jewish patients in hospice in honor of Jean's parents, William, 99, and Goldie, who died March 3 at the age of 97. With her mother's recent death, Jean doesn't think she will be able to speak at this year's gala, so she has asked Rabbi Michael Cahana of Congregation Beth Israel to deliver the gala address.
Another fund, the Edward Rosenbaum Memorial Fund named for her uncle, is used to recognize an outstanding hospice worker at the gala each year. This year's recipient is Dr. Jocelyn White from Hopewell House.
"Jean and I personally see our work with the foundation as tzedakah and each gifted wish as a true mitzvah," says Elle Zober, the foundation's ​communications manager.
The gala will include a live auction and two silent auctions, one of which will feature local art. After reading Oregon Jewish Life's December 2015 cover story on Randy Spelling, Elle says she contacted him and he has donated two life-coaching sessions for the auction. The gala also includes a raffle for a trip to Italy; gala attendance is not required to win a raffle prize.
Honor the Journey
WHAT: Pacific NW Hospice Foundation Gala
INCLUDES: Dinner, dancing, live and silent auctions, an Italy trip raffle and games
WHY: Fundraiser to provide gifted wishes for patients in hospice
WHEN: 6 pm, May 7
WHERE: Oregon Golf Club, West Linn
TICKETS: $100, with various sponsorship levels available.
Gala tickets and raffle tickets available at: pnwhospice.org/gala-event
Pacific NW Hospice Foundation:  6663 Beaverton Hillsdale, Hwy #63, Portland | 503-297-5250 | info@pnwhospice.org