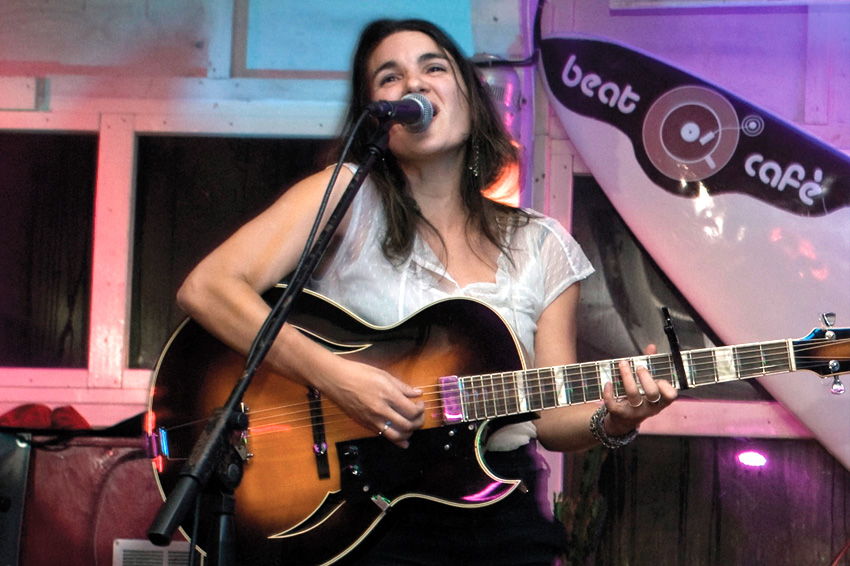 "Tamar at the Crossroads" features a woman disguised as a prostitute who seduces her father-in-law. Can this biblical tale of ancient intrigue speak to women today?
Through art, song, drama and discussion, this year's Women's Day of Jewish Learning hopes to help everyone learn more. Held Sunday, April 26, 2015 from 10 am to 1:30 pm at the Mittleman Jewish Community Center, the event includes bagels and shmears along with an array of experts from Portland's creative community.
Many find the story of Tamar among the Bible's most fascinating. It centers on the ancient practice of levirate marriage, in which a childless widow marries her dead husband's brother in order to perpetuate the name of the deceased and assure her own place in the family. When Tamar's husband dies, she marries his younger brother, who, in turn, also dies.
When Tamar's father-in-law, Judah, blocks a marriage to his third son, she disguises herself as a prostitute and seduces Judah. Tamar triumphs. Judah eventually acknowledges his paternity when she becomes pregnant. She gives birth to twins, one of whom is King David's ancestor.
What was Tamar's motivation? Was she virtuous by insisting on continuing the line? Why didn't Judah recognize his daughter-in-law through her disguise? Do many of us remain unseen by those who know us best?
" 'Tamar at the Crossroads' is not cut and dry," says Alicia Jo Rabins, the event's keynote speaker. A poet, composer, performer and Torah scholar, Alicia's manuscript, Divinity School, won the American Poetry Review/Honickman First Book Prize and will be published by Copper Canyon Press in September 2015. She also tours internationally with her band, Girls in Trouble, an indie-folk group that sings about the lives of biblical women.
"This story is dramatic, Shakespearean and shows reversal of fortune," Alicia says. "A widow is a classic biblical example of a powerless person in patriarchal society. Like life, the story is complicated. Tamar changes her destiny by using what she has at her disposal. I hope people at the Women's Day of Jewish Learning leave feeling supported and bolstered in their own challenges. And I hope Tamar feels a little like a friend by the end of the day."
After Alicia's keynote address, breakout sessions will include dramatization with the Jewish Theatre Collaborative, art with an ORA: Northwest Jewish Artists representative, a writing workshop with Portland Jewish Academy teacher Harriet Wingard and a text session with Eve Levy, the director of women's programs at Kollel. The day wraps up with a performance of Alicia's music.
Tamar Wyte-Lake is part of the Women's Day of Jewish Learning Committee. "We start planning the summer before, bringing together everyone to figure out the theme," she says. "Tamar is an interesting story that isn't often discussed. We learn about women, the powers they have, the challenges facing the glass ceiling. It brings up issues about sexism and power that we deal with today. There is something for everyone – young and old, religious and non-affiliated."
Register for the Women's Day of Jewish Learning by visiting oregonjcc.org/womensday or calling 503-244-0111.  Tickets, which include a light lunch, are $18 per person, or $10 with a student ID.  Learn more about Alicia Jo Rabins at aliciajo.com or by reading "There's a New Girl in Town," Oregon Jewish Life, April 2013 (ojlife.com/2013/apr/features/theres-new-girl-town).