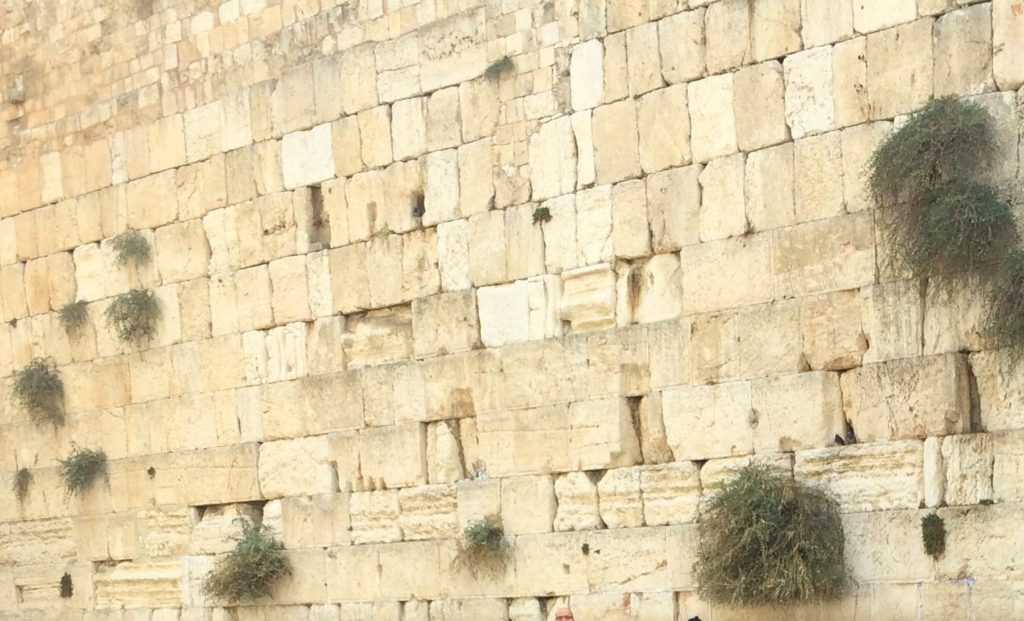 Today we heard the news that Israel will not allow US Congresswomen Ilhan Omar (D-Minnesota) and Rashida Tlaib (D-Michigan) into the country because of their vocal support of the Boycott, Divestment and Sanctions (BDS) movement.
There are community members deeply troubled by this. There are people in our community who support the decision of the State of Israel. I have received calls from both sides. Although these congresswomen have made comments in support of the anti-Israel BDS movement, the Jewish Federation of Greater Portland strongly believes that every elected member of Congress should be able to visit and experience Israel.
This move by the Israeli government goes against the shared open democratic principles that represent the best of our two nations.
The national Jewish Federation system continues to be in communication with the Government of Israel. We have activated all our relationships and contacts to communicate the message that this is a particularly devastating decision in terms of the domestic political situation in the United States and extremely divisive among the Jewish community in the United States.
Here is some background for you:
Earlier today, Prime Minister Benjamin Netanyahu issued a statement saying that no country in the world respects the U.S. Congress more than Israel, but that Israeli law prohibits entry to those calling for a boycott of the country. He said that other countries as well – including the United States – bar entry to those who are perceived to want to harm them. Netanyahu stated, "As a vibrant and free democracy, Israel is open to any visitor and to any criticism, with one exception: The law in Israel forbids the entry of people calling for and acting to placing a boycott on Israel, as is the norm in other democracies that prevent the entry of people whom they see as harming the country."
In 2017, the Knesset passed an anti-BDS law that blocks foreign BDS activists from gaining entry to Israel. The law, however, has only been implemented sporadically.
"Congresswomen Tlaib and Omar are leading activists in promoting boycott legislation against Israel in the US Congress," Netanyahu said. According to him, their itinerary, which referred only to a visit to "Palestine" and not to Israel (and, in contrast with all other Democratic and Republican members of Congress until now, they refrained from requesting any meeting with an Israeli official, either in the government or in the opposition.") with the sole purpose to strengthen the boycott and to undermine Israel's legitimacy.
President Trump also joined the conversation with the following tweet, "It would show great weakness if Israel allowed Rep. Omar and Rep. Tlaib to visit. They hate Israel and all Jewish people, and there is nothing that can be said or done to change their minds."
Current members of Congress spoke out forcefully against the decision by the Israeli government. Congressman Jerry Nadler said, "The decision undermines the ability for our two allied countries to have the frank, open and, at times, difficult discussions that we must have in order to ensure Israel remains a secure and democratic nation."
Dan Shapiro, former Ambassador of the U.S. to Israel said there is "zero harm in letting them (Omar, Tlaib) come learn, see (even if they have an agenda). Reversal harms Israel's standing in US, and boosts BDS."
House Majority Leader Steny Hoyer stated, "This action reflects weakness, not strength. The Israeli government should seek to engage these members of Congress in a dialogue regarding Israel's security and the future of both Israelis and Palestinians. Refusing entry to members of Congress looks like Israel closing itself off to criticism and dialogue. This decision will only strengthen the anti-Israel movements and arguments many of us find so troubling, further politicize support for Israel in the United States, and ultimately play right into the hands of Israel's enemies."
Marc N. Blattner
President and CEO, Jewish Federation of Greater Portland