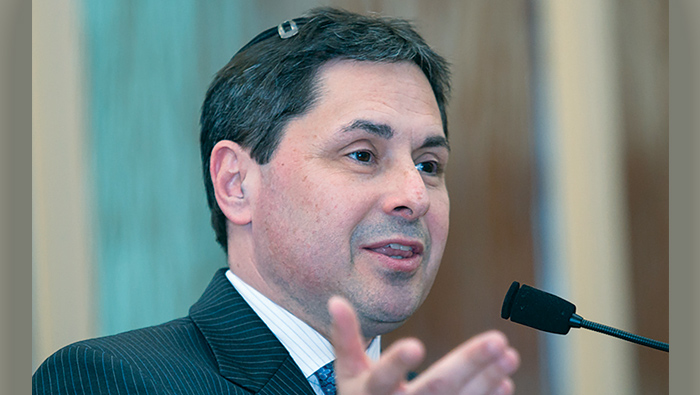 On behalf of the Jewish Federation of Greater Portland, we are delighted that Oregon Jewish Life is making this wonderful Resource Guide available to you. This invaluable guide includes everything that the Oregon and Southwest Washington Jewish community has to offer.
The Greater Portland Jewish community has approximately 40,000 people. We are, in fact, one of the fastest growing Jewish communities in America. And the Jewish Federation of Greater Portland serves as a portal into Jewish life in the area. For decades, Federation has created and supported a strong communal infrastructure of agencies and institutions (see the following pages). We truly provide services from "cradle to grave." We offer those programs and services that matter most, as well as continuing to seek ways to engage more people in Jewish life.
The Jewish Federation of Greater Portland is a forward-thinking, community organizing/convening, problem-solving organization that raises funds to support our mission, our work and the people in our Jewish community. Our focus is on enhancing the Jewish experience for people wherever they are and however they wish to engage Jewishly.
Over the next five years, the Jewish Federation is committed to creating more options for Jewish individuals and families to participate at every stage of their lives. We want to find ways to bring more people in contact with existing frameworks and institutions. We have many wonderful local synagogues, Jewish day schools, a Jewish museum, Jewish community center, social service agencies and so much more. Plus, we recognize that existing institutions may not be able to meet the full needs of our diverse Jewish community. Therefore, we have the opportunity to explore and implement new approaches to reach and serve more people – more effectively and efficiently, throughout the community.
As our 100th anniversary approaches in 2020, the Jewish Federation of Greater Portland is in the position to best support our Jewish community. We will do everything we can to create a shared vision of a growing and vibrant Jewish community. And we want you to partner with us in this process. Whether through your philanthropic contributions, volunteer involvement or greater participation in Jewish life, YOU make a difference in the quality of Jewish life in Greater Portland. No matter what age or "stage of life" you are in, there is something here for you.
Take the time to explore this wonderful resource guide and the vibrancy of Jewish life in Oregon. Get involved! Take full advantage of all that the Jewish community has to offer. And, most importantly, let us know if there is anything you feel we are not offering. Only together can we continue to strengthen Jewish life in our community for years to come.
Enjoy our Jewish community!
Marc N. Blattner is the president and CEO of the Jewish Federation of Greater Portland.