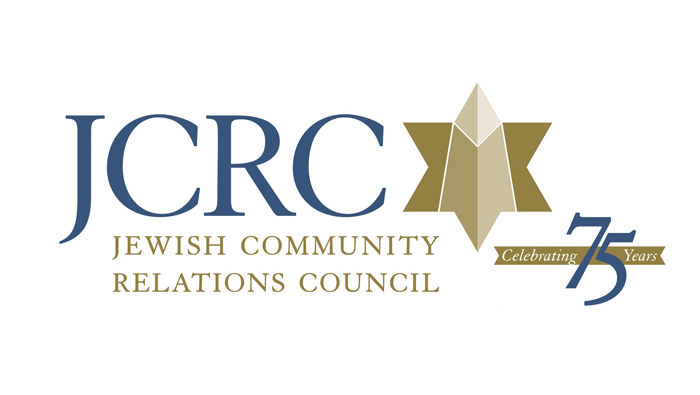 Between well-meaning social studies teachers without the background to understand Middle East complexities and BDS supporters who flood the Internet with anti-Israel information, many high school and middle school students are getting a skewed perspective of the Arab-Israeli peace process.
"Most teachers have no agenda – they pull stuff from the Internet without understanding what is balanced," says Jewish Federation of Greater Portland Community Relations Director Bob Horenstein.
The education subcommittee of the Israel Advocacy Committee of the federation's Jewish Community Relations Council is focusing on raising awareness of students, parents and teachers to recognize bias and to encourage the use of free online curricula from the Institute for Curriculum Services. The JCRC collaborates with the ICS in San Francisco. The curriculum can be downloaded from icsresources.org.
"They have a very strong curriculum for teaching Jewish history and the Middle East conflict," says Cheryl Livneh, professor emeritus of the graduate school of education at Portland State University. She says the curriculum is primary source based, pedagogically sound and aligned with most states' academic content standards.
Social studies teachers can have a degree in economics or history and don't know about this complex situation," says Cheryl, who sits on the JCRC's education subcommittee. "It's sad when well-meaning teachers are missing the boat."
Among the resources teachers are finding online is the Palestine Teaching Trunk, created by activists in the Boycott, Divest and Sanction campaign against Israel.
Education subcommittee chair Michelle Bombat Minch says that that curriculum was accepted for presentation at last year's popular Northwest Conference for Teaching Social Justice. The ICS was denied the opportunity to share information at the conference. The letter rejecting the ICS application was signed by a known BDS activist.
Michelle says BDS supporters frequently post comments on the Facebook pages of animal rights organizations in support of Palestinians. She notes this is a common thread that appears on many social justice forums.
Bob adds BDS supporters have injected their cause into diverse social justice campaigns implying that those who stand for the oppressed should also stand for Palestinians. He said one forum where he saw that occur was when the BDS movement organized a protest against an Israeli LGBT group attending a conference in Chicago. "It was total hypocrisy," he says of the juxtaposition. "Israel is the only nation to codify gay rights in the region."
Michelle notes that a priority of the education subcommittee is to share the ICS fact-based curriculum. She encourages educators to sign up for a three-day free summer workshop at PSU that will delve into the curriculum and the history of the conflict in depth (see box). She also encourages schools or school districts to contact ICS to arrange for a shorter, one to three hour, onsite workshop.
"ICS workshops are a component of our professional development program," according to ICS Senior Curriculum Developer and Trainer Jacqueline Regev. ICS delivers workshops, which provide standards-based content development on Jewish subjects, at educator conferences, school sites and in schools of education. ICS's goal is to provide in-service and pre-service teachers with learning opportunities that will deepen their existing knowledge and support their role as lifelong learners.
Additionally, the JCRC and ICS are planning a second workshop for parents, students and teachers on recognizing bias to be held this fall. Meanwhile Bob and other speakers are available to give talks on Israel and BDS. Bob was joined at one recent program by Lee Gordon, cofounder of the Hand in Hand Schools, in which Jewish and Arab-Israeli children study together. To arrange a talk, contact Bob at 503-245-6496.
Bob says the CRC is active in countering the BDS infiltration of mainstream institutions, such as churches. He adds they are especially concerned by BDS efforts to target middle school and high school students.
"These are impressionable minds," says Bob. "We want to make sure they are getting the best information possible."