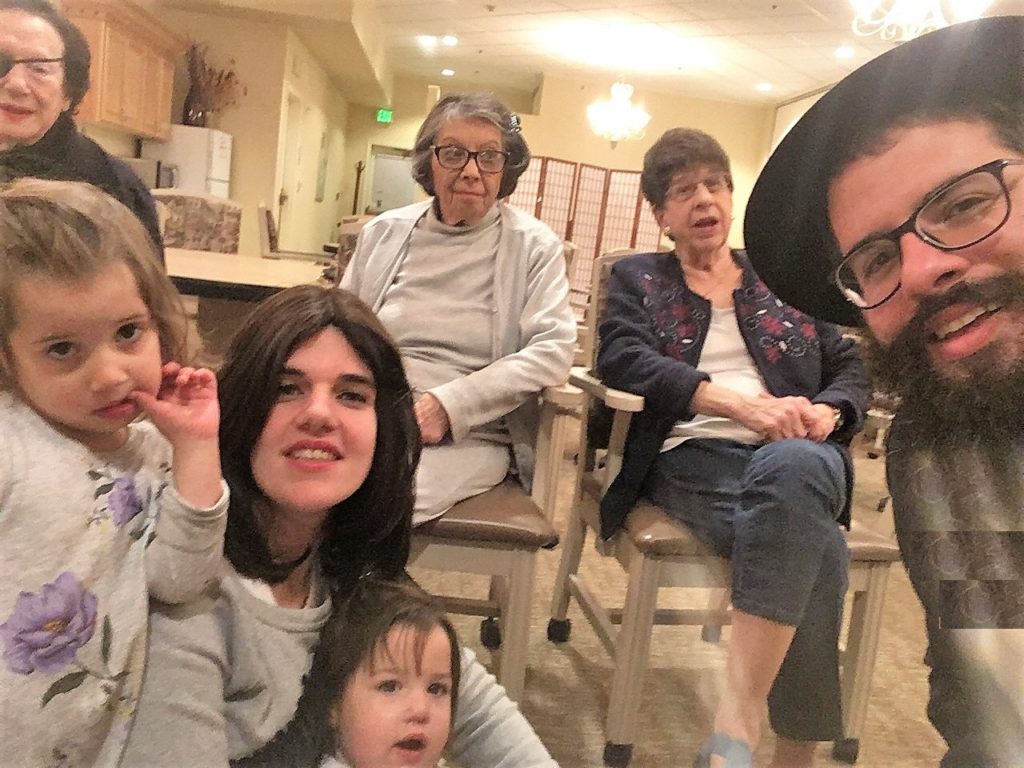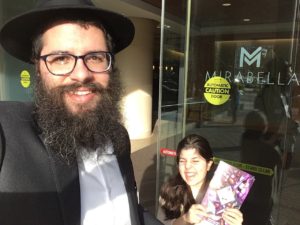 PHOTO: Rabbi Chayim Mishulovin, often accompanied by some of his children, visit seniors at local senior living communities around the city.
CHABAD'S VISION that no Jew is forgotten inspires Chabad rabbis, their families and volunteers throughout the state visit senior communities. They visit around the holidays, before Shabbat or just because.
In the greater Portland area, Rabbi Chayim E. Mishulovin coordinates dozens of visits on the westside. Often accompanied by one or more of his children, he ensures they have their holiday needs met by bringing along gifts such as the Seder In The Box or the Purim spirit. On Rosh Hashanah, he'll trek for hours to bring seniors the sound of the shofar and the basic service.
On Portland's Eastside, Chabad of NE Portland coordinates the Chesed Connection, which receives funding from the Jewish Federation of Greater Portland. Chesed volunteers visit homebound seniors in assisted living communities and homes.
To request a visit, contact Rabbi Mishulovin at Everything Jewish #MoreThanAStore 503-246-5437.