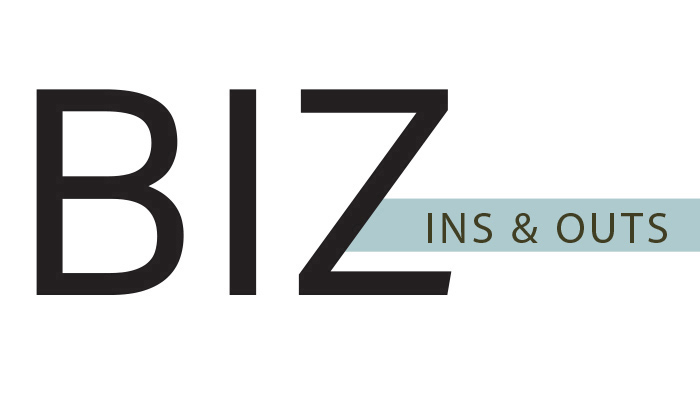 Michael Jeser Leaves Portland to head San Diego Federation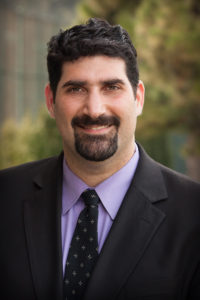 Jewish Federation of Greater Portland's Michael Jeser has been named president and CEO of the Jewish Federation of San Diego. Michael has served JFGP as director of financial resource development for the past 2½ years. Michael concluded his work at JFGP on July 27.
"Michael has been an incredible asset to our team ever since he arrived," says JFGP President and CEO Marc Blattner. "His efforts strengthened our Campaign for Community Need. He worked to develop our LGBTQ outreach efforts (including taking community members on a trip to Israel) and was the creator of our very successful Pathways program (young adult mentoring and networking cohort) – plus so much more. Michael has been an incredible partner to me, our federation team, and the scores of volunteer leaders with whom he worked. He will be missed."
Michael Jeser becomes the new CEO of the Jewish Federation of San Diego County Aug. 27,  succeeding Michael Sonduck, who retired in June after his 12-year tenure, including six years as CEO.
"The search for our new CEO resulted in a number of excellent candidates," said Federation Board Chair Brian Tauber. "Ultimately, Michael's passion for his Jewish heritage combined with his impressive accomplishments in successfully implementing new and innovative initiatives, particularly in emerging adult engagement, leadership development, strategic planning, and community organizing made him ideal for the position."
In 2013, the San Diego federation announced its shift from an umbrella organization, which primarily allocated funds to other Jewish organizations, to a nonprofit that collaborates with partner organizations to identify the community's unmet and greatest needs. It is this shift that led Jeser to apply for the position.
"San Diego's Federation is on the cutting-edge of the entire federation system," says Jeser. "I was deeply inspired by its bold decision to focus on developing and supporting services that strengthen the local Jewish community. I'm especially proud to join a federation that is demonstrating tremendous commitment to connecting donors with the impact of their philanthropy."
Ivan Gold new chair of Cedar Sinai Park
Cedar Sinai Park installed a new chair and elected three new members to its board of trustees at the annual meeting June 31 and assumed their new leadership roles July 1, the start of their new fiscal year.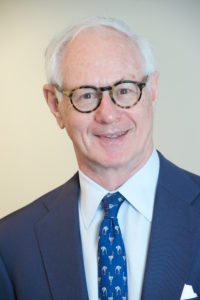 Portland attorney and arts community activist Ivan Gold moved from chair-elect to chair of the nonprofit organization's board. He has served on the board since 1997. A Pittsburgh native and Oregon resident since 1971, Gold had been a partner at Perkins Coie LLP prior to his retirement last year.
Gold said the three new trustees – David Hirsch, Deb Friedman and Steve Rallison – "bring talent, expertise and energy to our board as we strengthen and expand services to our community." 
As leader of a Kaiser Permanente financial analytics team, David Hirsch brings fiscal expertise to Cedar Sinai Park's executive board. He serves on the Jewish Federation of Greater Portland's allocations and finance committees and the Oregon Jewish Community Foundation's giving council.
Deb Friedman has enjoyed a long career in sports marketing, and currently serves as Nike's senior director for brand marketing in women's sports. A University of Wisconsin graduate with degrees in journalism and advertising, Friedman has been an active volunteer on the Cedar Sinai Park campus.
Steve Rallison is the founder and CEO of PIR Healthcare. The Portland firm assists healthcare systems, hospitals and physicians groups in performance improvement, information technology and physician practice management. Rallison is a Washington University School of Medicine graduate.
Founded in 1920 as the Jewish Old People's Home, Cedar Sinai Park's southwest suburban Portland campus enjoys continued growth and broad community support. Today, the organization encompasses the state's largest assisted living facility, Rose Schnitzer Manor; a newly completed post-acute rehab center, Robison Health and Rehabilitation; and Oregon's first Green House model of family-style settings for long-term care, the Harold Schnitzer Center for Living. Cedar Sinai Park outreach programs include Sinai In-Home Care and Jewish Family and Child Service. The organization also provides affordable housing with services for people with low-income or special needs.
cedarsinaipark.org
Sue Greenspan Joins SHJ Board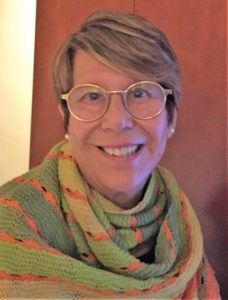 Kol Shalom, Community for Humanistic Judaism in Portland, has selected Sue Greenspan to be its representative on the board of the National Society for Humanistic Judaism.
Sue will attend the twice annual SHJ Board meetings in Farmington Hills, MI.  She replaces Mary Raskin as Kol Shalom's representative on the SHJ Board.  Mary has now become vice-president of the SHJ.  Elly Adelman, president of Kol Shalom, expressed pleasure and gratitude that Kol Shalom has such fine representation in the national leadership of the Humanistic Judaism movement.
Sue grew up in southern California and was raised in Reform Judaism through confirmation.  As she and her husband, Dan, raised their family they moved and joined synagogues in Los Angeles, San Rafael and New Jersey.  She became active in these synagogues serving in roles ranging from Sisterhood President to Congregation President.   Eight years ago after moving to Tualatin to be closer to children and grandchildren, Sue and Dan became active in the Jewish community and  joined Kol Shalom two years ago. Both Sue and Dan became Kol Shalom board members, Sue as membership chair and Dan as an at-large member.
Kol Shalom has been an affiliated member with the national Society since 1993. Kol Shalom will celebrate its 25th anniversary of becoming a nationally affiliated organization this fall.
info@kolshalom.org  | shj.org
Rabbi Hannah Laner new rabbi at P'nai Or
Rabbi Hannah Laner has been hired as the rabbi for Portland's Congregation P'nai Or, a vibrant, egalitarian Jewish Renewal congregation. Joyous worship is infused with singing, chanting and dance. A diversity of Jewish experience and expression is reflected in the congregation's membership; all are welcome. P'nai Or is a place where a Jewish spiritual perspective can flourish.
Rabbi Laner has more than 25 years of experience as rabbi and cantorial soloist, creating and leading services for High Holidays, Shabbat and other holidays. She is a professional Jewish educator who infuses her teaching with a passionate love of Torah and tradition. As an officiant of lifecycle rituals, she engages students, families and couples in meaningful rites of passage. She is also a certified psychotherapist with skills at counseling students, families and couples.
She has led services for Congregation Nevei Kodesh – a Jewish Renewal congregation in Boulder, CO – since 1988 and has also served as High Holy Day leader at several other congregations in the Boulder area. She received smicha (ordination) from the ALEPH (Jewish Renewal) rabbinic training program in 2013, and she has engaged in study through the Pardes Institute in Israel, the ALEPH Davenen Leadership Training Program, and the Maggidah program taught by Maggidah Devorah Zaslow and Rabbi David Zaslow. She has studied with Reb Zalman in Naropa University and completed a year of intensive training in Rabbi Tirzah Firestone's Ma'ayan Raz program.
 Pnaiorpdx.org
Portland's UnShul becomes full service congregation
On June 10 UnShul members opted to transition from an event- and activity-based model to a congregation soaked in ecstatic and contemplative prayer, mystical Jewish learning, psycho-spiritual healing and radical political engagement in the Renewal tradition.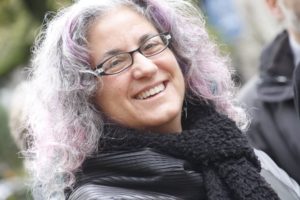 Launched in January 2016, the UnShul looked for ways to engage the Jewish soul with the best that Portland has to offer, including Torah Hikes, Dance Davenning, Jewish meditation, Musar in the Bar, Kol Isha and Great Minds Think Alike (a comparative theology class). It used a pay as you go model with active inclusion of LGBTQIA+ people, Jews of color and interfaith families.
As time passed, the UnShul experimented with more traditional Shabbat and holy day offerings and found that those drew the consistent participation. 5778 High Holy Days drew 50 people as did the community's three Queer Passover Sederim.
The congregation meets two Shabbat mornings a month on the West side.
UnShul President Rivka Gevurtz says the congregation's commitment to social, economic, racial and gender justice is the foundation of all we do. Rabbi Debra Kolodny (Rabbah D'vorah) and members attend rallies, marches, City Council hearings and more as if our lives depended on it–because they do! Rabbah D'vorah is a founding member of Portland United Against Hate. She is a member of Portland's Interfaith Clergy.
Portland's UnShul launched as a congregation with 30 active members. An additional 50 people have participated and expressed interest in more regular engagement.
RabbiDebra@AsTheSpiritMovesUs.com | UnShulRivka@AstheSpiritMovesUs.com | asthespiritmovesus.com/unshul/ | facebook.com/groups/Pdx.UnShul/