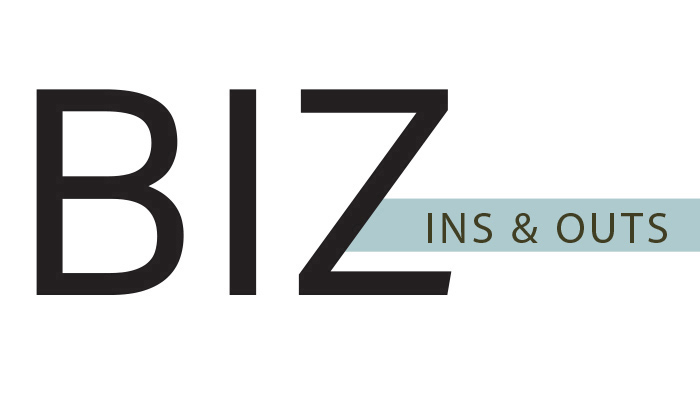 Ahavath Achim sells Barbur building
On April 13, Congregation Ahavath Achim sold its synagogue on Barbur Boulevard to TriMet. Tri-Met has leased the synagogue back to the congregation to use until the congregation's new synagogue in Hillsdale is completed.
The area is slated for development of Westside Light Rail, including a transit stop for light rail trains and buses directly in front of the synagogue, with a walking path through the property and possibly an elevator or raised walkway connection to OHSU and Terwilliger Boulevard to the west.
When the proposed transportation development was announced about two years ago, Ahavath Achim's board and members decided it would be wise for the congregation to relocate.
The congregation has begun construction planning and development of a new synagogue at 6686 SW Capitol Hwy. Plans are to maintain the rental space in the building to make the congregation self-sustaining with income beyond that from the congregation's small membership. Current tenants of the Hillsdale building are the Jewish Federation of Greater Portland, the Portland Kollel and the Everything Jewish store. Congregational leaders are exploring ways to expand the congregation's small space there to include a sanctuary to seat about 70 people, a nice kitchen, a social hall and office space.
Construction is scheduled to be completed in the next two to three years.
Ahavathachim.com
Ahavath Achim names interim leaders
Rabbi Gadi and Eve Levy have been named interim rabbi and rebbitzen for the 104-year-old Sephardic Congregation Ahavath Achim.
Rabbi Levy was born and raised in South Africa and is of Moroccan descent. For the last several years, he has been associated with the Portland Kollel and Oregon Kosher. Eve Levy is from Toronto, Canada, and has spearheaded the development of activities, events, travel and religious education of women from every stream of Judaism. The couple has six children.
"We are excited to be stepping into this new and exciting role at Ahavath Achim," says Eve. "I will be continuing my job in the Kollel and running Shine, and Gadi will be continuing his work for Oregon Kosher. … We have been attending Ahavath Achim for a while now and supporting the minyan each week. It really seems like a very natural fit for our family to be moving into this role. We love all the dedicated people who are involved in keeping the synagogue going. We are excited for the growth that we hope to see in the near future."
They replace Rabbi Michael, Mira and the rest of the Kaplan family who will make Aliyah to Israel this summer after leading Ahavath Achim for seven years. A farewell for the Kaplan family and welcome for the Levy family is planned for early June.
RGL@ahavathachim.com | eve@ahavathachim.com
Jen Feldman retires from Beth Israel
Congregation Beth Israel honored Jen Feldman for her contributions during the Reform congregation's annual meeting May 11.
"I have had the honor and privilege of being the development director of Congregation Beth Israel – we have raised over $5 million," says Jen of her retirement from the post. "Let's be clear – this is not about me – this is about our congregation. I joined the staff of CBI because I was willing to ask members to invest in our future and help us achieve the possible knowing firsthand how transformational being a part of an active temple can be."
At the meeting, CBI Executive Director Josh Kashinsky announced the creation of a new fund in Jen's honor. "Jen has been such a blessing for CBI. Her ability to connect and inspire people has been a model for our staff and our community, and her impact is much greater than just dollars raised. It is lives changed. We are thrilled to honor Jen by establishing the Jenat L. Feldman Leadership Development Fund. This will allow Jen to be an ongoing inspiration to CBI for generations to come."
Jen, who last year received a kidney from fellow CBI member, Jonathan Cohen, plans to remain active in the Jewish community, as well as spend time with her grandsons and husband, Howard.
bethisrael-pdx.org
CSP promotes Keiley Baldwin
Cedar Sinai Park promoted Keiley Baldwin to the position of community outreach coordinator for the newly renovated, state-of-the-art Robison Health & Rehabilitation Center and Harold Schnitzer Center for Living on May 16.
Her main focus is on ensuring RHRC and HSCL as primary referral sources for local hospitals, care facilities and the community at large through outreach and marketing efforts. "I feel extremely blessed and fortunate to transition into a larger role at such an amazing organization," says Keiley.
She joined CSP last November as the development and events coordinator, contributing to the most successful annual benefit to date. Prior to joining CSP, Keiley was the regional development assistant at the University of Oregon and a marketing assistant for Pacific Continental Bank. Before relocating to Oregon, she was an athletic development coordinator for the University of Wisconsin and a community relations intern for the San Francisco 49ers. Keiley graduated from Utah State University with a Journalism degree and has prior experience in community relations, development, marketing and media.
 kbaldwin@cedarsinaipark.org | cedarsinaipark.org | 503-535-4300
Neveh Shalom hires Dena Marshall
Congregation Neveh Shalom welcomes Dena Marshall as the new director of development.
A longtime Portland resident, Dena is the mother of two Portland Jewish Academy students and has served as a board member at PJA-MJCC. She is cofounder of the global nonprofit organization SwimTayka (swimtayka.org), which sends qualified instructors into poor communities around the world to teach local people to swim and educate them in water preservation.
She also ran an independent consulting firm for 10 years, providing strategic planning and dispute resolution services to nonprofits and community organizations throughout the Pacific Northwest. Dena recently returned from a Fulbright Specialist grant in Islamabad, Pakistan, where she delivered workshops and lectures on water diplomacy.
"It is such an honor and privilege to be welcomed into the Neveh Shalom community," says Dena. "Thank you for this opportunity to serve you."
503-246-8831 | dmarshall@nevehshalom.org | nevehshalom.org
Rick Zurow joins Zoo Foundation
Rick Zurow has been hired for the new position of associate director of philanthropy at the Oregon Zoo Foundation.
Rick is in charge of growing the Individual Giving program – both annual, major and planned giving. He reports to the foundation's executive director.
"I was raised as a Reform Jew until my bar mitzvah, which I had at Temple Beth Israel," says Rick. "After that my family switched to Neveh Shalom. I also went to Hebrew school all the way through high school at the MJCC."
Rick worked in Kansas City for 10 years, the last three with the Jewish Community Foundation of Greater KC. He returned to Portland to help relaunch the Oregon Jewish Community Foundation in 1992. He led OJCF until September 2002.
For the past four-plus years, Rick has worked for the University of Arizona (in Tucson) as the lead development officer for the College of Education. He had been travelling frequently between Tucson and Portland because his wife, Debbie, was still working here for Boly Welch. "I was tired of going back and forth, so it was time to come home," says Rick of his full-time return to Oregon late last year.
503-525-4205 | Rick.zurow@oregonzoo.org