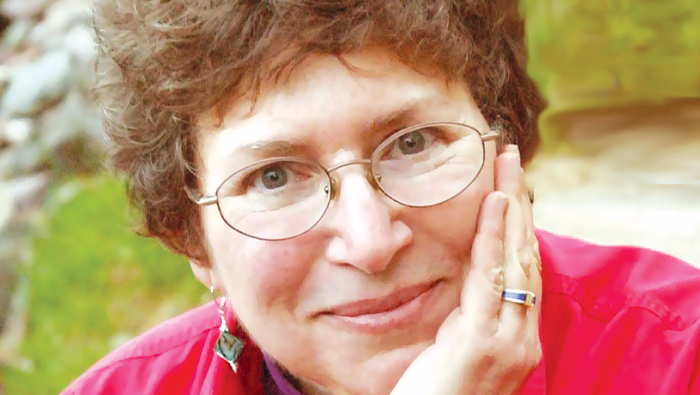 A Nosh of Jewish Wisdom:
Health is wealth.
If you want family togetherness, make it fun
Dear Helen:
I'm a nerdy middle-schooler who's more into people than gadgets, clothes or social media. My parents got divorced five years ago when I was in elementary school. Now they're OK around each other after they each married another divorced person. Surprisingly, I like them all. Holidays are complicated because of how many places everyone is trying to get to. I like my new siblings, half-siblings, cousins, etc., but it's usually too hectic for any quality time. I was trying to think of an idea for Hanukkah that could help us be more of a family instead of a crazy, jumble of busy people who I think might like each other if they stopped running around and actually spent time together. Can you help?
Seeking Family Fun
Dear Seeking:
Holiday gift-giving offers the perfect opportunity to accomplish your goal. While you might not be able to get everyone together as often as you want, you should be able to initiate a series of activities that will generate energy and establish a precedent for family fun. Get yourself a stack of construction paper, some markers, glitter and access to clip art. Then design a series of gifts/invitations, targeting various combinations of peers and parents. Your goal isn't to match the exact people who will become final participants with the activities you are going to suggest. It's to start a family conversation about the value of playtime together, shared hobbies, adventures and fun.
Think about activities you think would be entertaining and educational to try together. They can be as varied as entering a family team in a bowling league to participating in a volunteer effort like a Habitat for Humanity build. Identify concerts that will happen in the next few months, classes at the local parks and rec centers, and games that will bring family together to laugh and bond. Make as many invitations as you think people can handle. Mix and match who gets what. Encourage people to trade off the invites, or to join in as many activities as they want. Bring a calendar and write down the names of who wants to do what. Then follow up gift-giving with email reminders of which activities people are coming to, and remind them to put them on their schedule. The more fun you make this, the more fun will follow.
Dear Helen:
I heard you just got a new knee. I'm having the same surgery in January. Do you have suggestions for making my recovery easy and successful?
Gimpy Boomer
Dear Gimpy:
Knee replacement surgery: Ugh and hooray!
Necessities: You'll need 24/7 help for 7-10 days and drivers until you're off serious meds. Create a spreadsheet for your dependency, with slots for shlepping to/from physical therapy, housework and shopping. Identify friends who're available during the day and others who can help with food donations. A live-in partner is a great asset and so are friends, neighbors and hired help. Ask your Jewish federation and synagogue about care committees.
Random tips: Buy/borrow an electric recliner. It will become your haven in the wee hours, when you can't sleep comfortably. Nap opportunistically and often. Invest in a continuous-flow, cold-water pump that bathes your aching knee in soothing comfort. Post regular updates to your Facebook page/emailing list. Unplug the phone; ask folks to text or email. Protect your psyche: ask people to avoid telling you stories about bad/failed recoveries. Know your appetite will be diminished and your taste buds may be altered. Homemade soup and simple foods like applesauce and muffins will taste gourmet. Keep baskets of meds, water bottle, book, phone, etc. handy in various places. Time your meds and PT carefully. Encourage visitors to bring a book and sit quietly, rather than draining your energy with chatter. Wear PJs/nightie at home to remind yourself you're a patient. Wear slippers out. Acknowledge your limitations. Know everything will tire you out and take longer than you expect.
This is a humbling experience. Say "Please" and "Thank you" to everyone. Help others when you recover.
Helen claims to have black belts in schmoozing, problem-solving and chutzpah. She's a writer and an artist (kabbalahglass.com). Please email your questions to helen@yourjewishfairygodmother.com and check out the blog at kabbalahglass.com/blog/