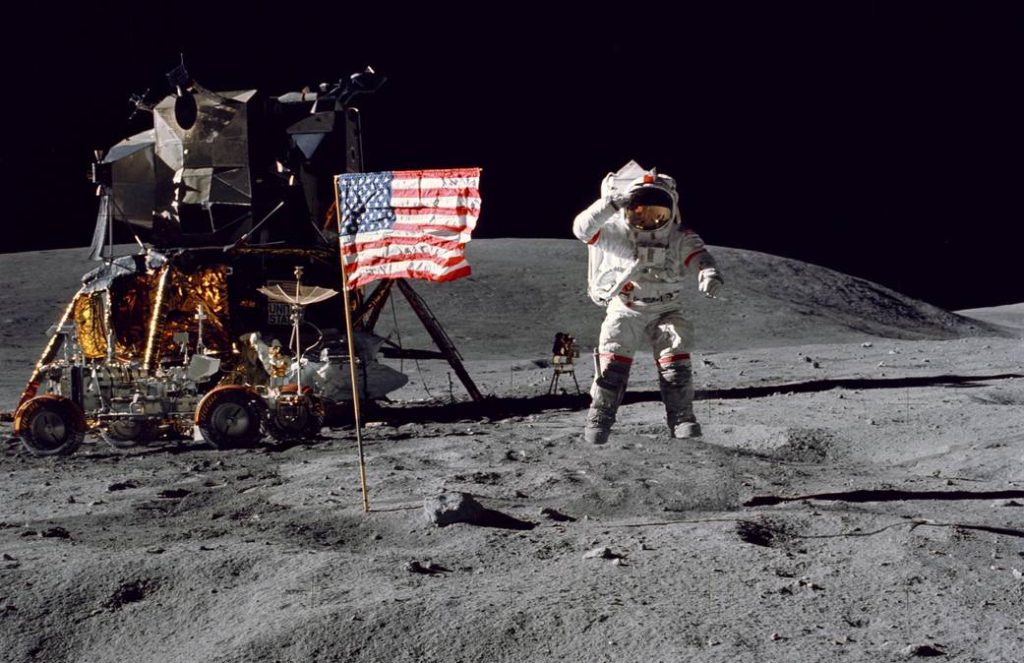 PHOTO: Apollo 16 landed on the moon in 1972. Courtesy NASA
Israeli nonprofit SpaceIL and Israel Aerospace Industries announced Feb. 18 that Israel's inaugural voyage to the moon – the world's first privately funded lunar mission – will begin on Feb. 21 at approximately 8:45 p.m. EST, when the lunar lander "Beresheet" ("In the Beginning") blasts off aboard a SpaceX Falcon 9 from Launch Complex 40 at Cape Canaveral Air Force Station.
Once Beresheet completes its lunar mission, Israel would join superpowers China, Russia and the United States in landing a spacecraft on the moon.
About 30 minutes after liftoff, the spacecraft will disengage from the SpaceX Falcon 9 at around 60,000 kilometers above Earth's surface, beginning, under its own power, a two-month voyage to the Moon's surface. Two minutes after it separates from the rocket, Beresheet will communicate for the first time with the mission's control center in Yehud, Israel.
Pre-launch press conference: SpaceIL and IAI officials will preview the mission at a joint press conference on Wednesday, Feb. 20 at 9 p.m., at the Orlando World Center Marriott, 8701 World Center Drive. A Q&A will follow. Media planning on attending must RSVP to: 
zach@puderpr.com
. The press conference will be live streamed on SpaceIL's
Facebook page
, and video will be available to download shortly afterward.